Braising is the ideal treatment for tough shoulder cuts
Get on it: Clear your freezers.
If you were lucky enough to tag more than one big-game animal last season, you may well need to clear your freezer prior to this year's hunts. Hunters having year-over-year success often find themselves with an inventory of less-desirable cuts and aging package dates.
Anticipating filling most of the eight big game tags on deck for me for the fall 2023 season, I combed through my frozen inventory in search of aging chunks of venison. Some big-game archery and bear seasons are already open, and successful hunters are looking to make the most of frozen storage. (Should I be embarrassed to share that I found and used a couple of five-year-old packages of game in the freezer? It was delicious.)
This braise recipe is perfect for venison shoulder and it is a good process to use up some of those aging freezer bits to make room for this year's successes.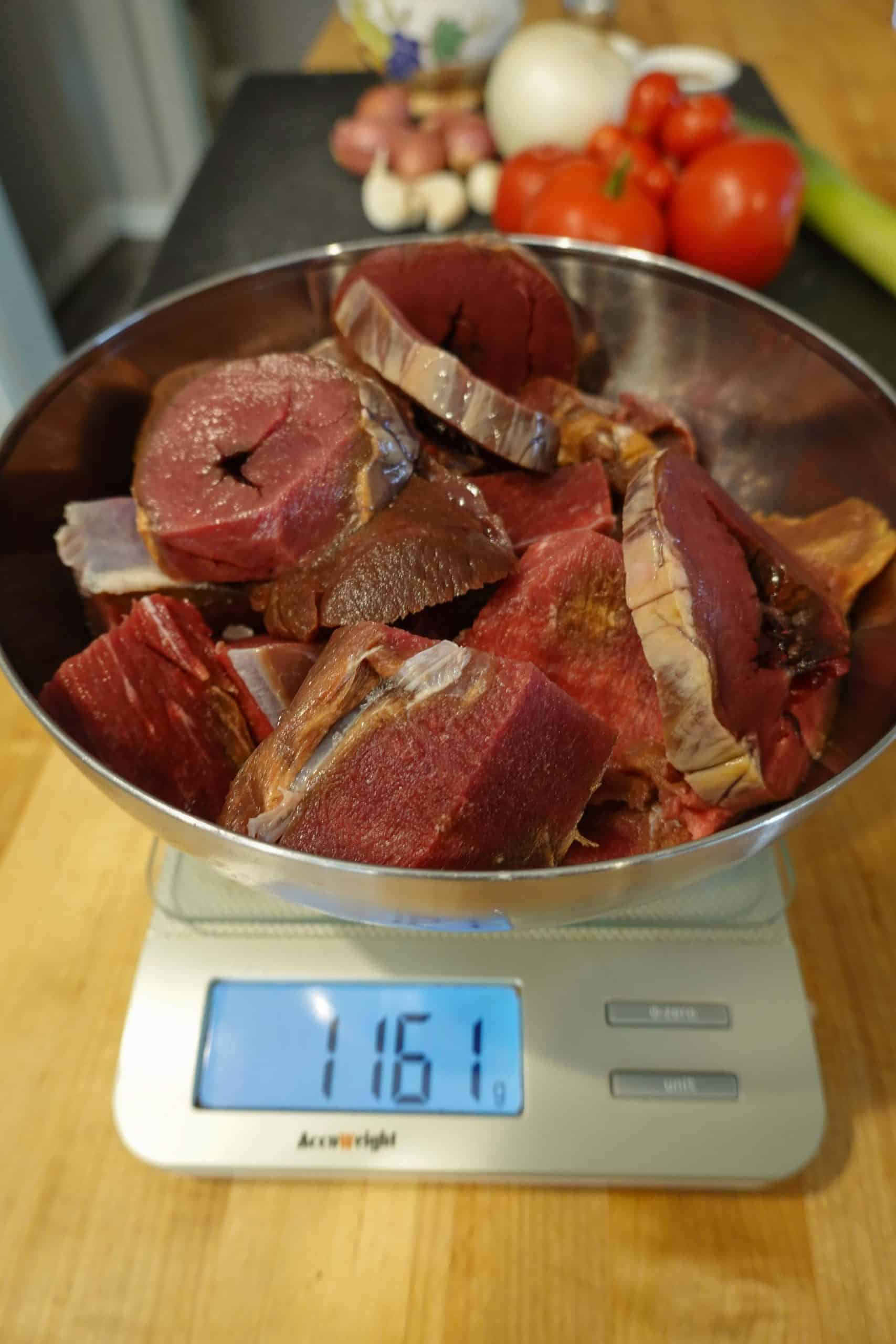 Braise: Tender Treatment
Braising is the ideal process for turning tougher cuts of venison into deliciously tender meals. Slow moist cooking breaks down tougher cuts and so it is an excellent way to add flavor to the meat. This recipe uses the bounty of fresh tomatoes and herbs from the garden to make a straightforward meal well-suited for serving over polenta or cheese grits. While the fish sauce might be a bit of a surprise addition to a venison braise, go ahead and make the addition. It will enhance and round out the flavor of the braise and your guests will thank you for it.
Summer in our neck of the woods has been a scorcher. Because of this, I have been using my grill and smoker almost exclusively instead of the oven. I have cooked everything from bread and chocolate cake to braised venison and lasagna, in addition to the usual ribs, chicken, sausage and steak.
This braise was cooked on the grill using the offset-heat method once the meat was well browned. My grill is set up with three burners. I use all three burners on full heat when browning the meat, shutting down the center burner and cutting back the outside burners to about one-third  when the gentle cook phase starts. The heat settings are not exact on the grill; what is important is hot heat to start for browning, then a gently simmering heat for the rest of the cook.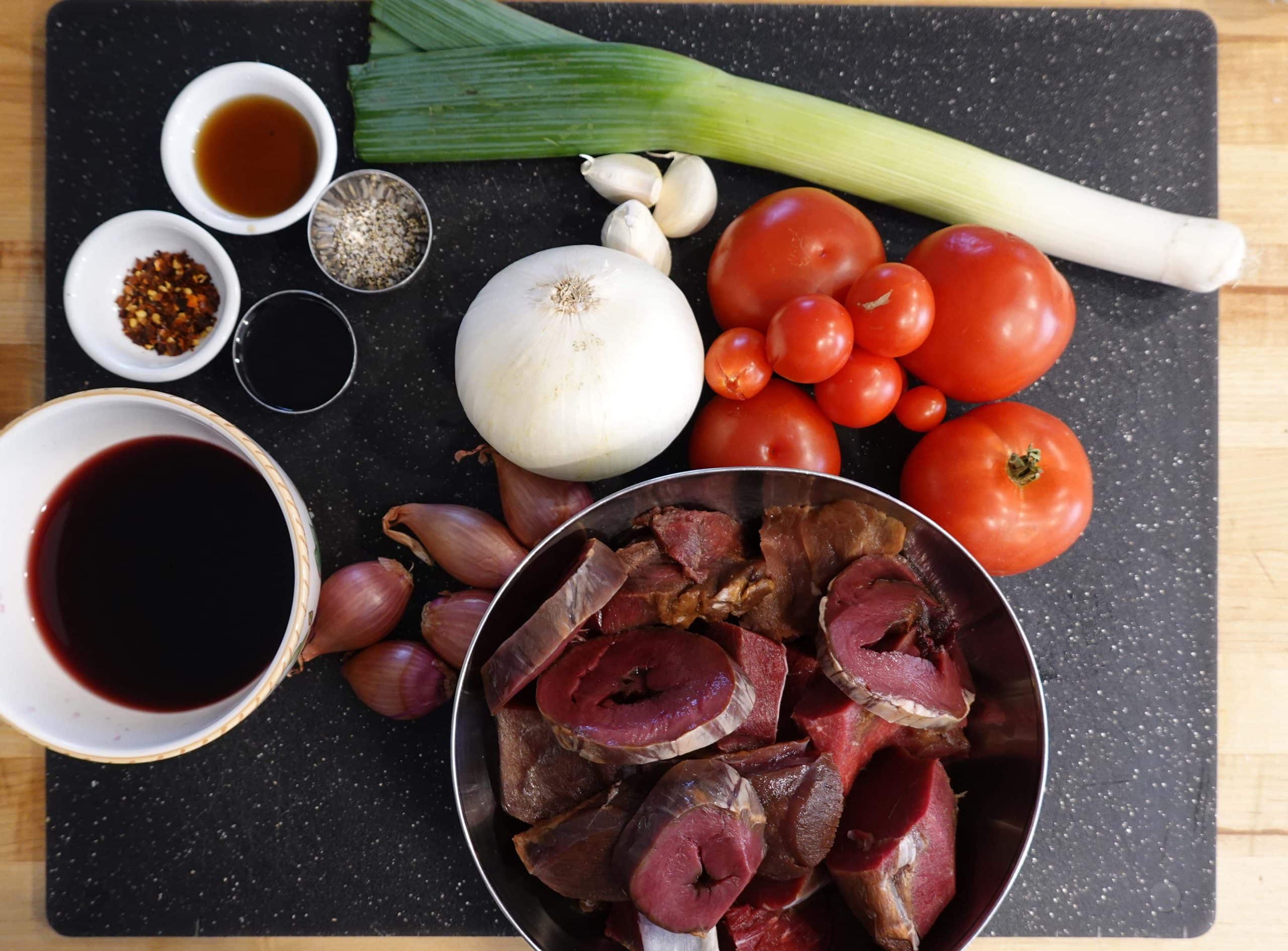 Braised venison
Serves six to eight
Equipment
Cutting board
Chef's knife
Paring knife
6-quart Dutch oven or casserole
Wooden spoon
Grill capable of offset cooking, or stove top and oven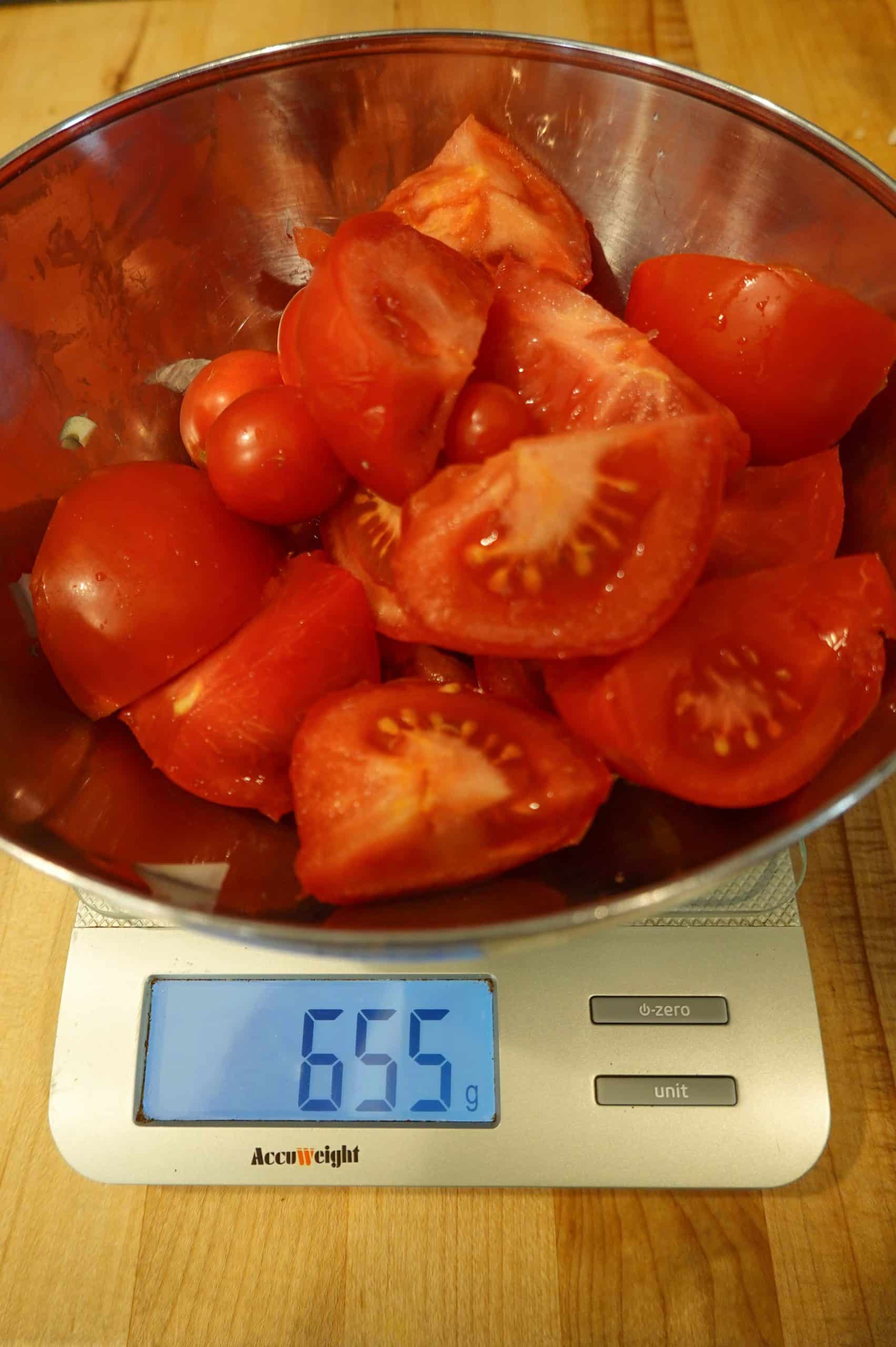 Ingredients
2 Tablespoons olive oil.
2 to 3 pounds (900 to 1300 grams) venison
3 cloves of garlic, sliced
1 large white onion, peeled and diced
5 shallots, peeled and sliced
1 well-washed leek, both white and green parts sliced crosswise
1.5 pounds (600 to700) grams of fresh tomatoes, quartered
1 cup red wine
2 tablespoons fish sauce
2 tablespoons of concentrated liquid beef stock
1 tablespoon dried crushed chilies (adjust this up or down to suit your taste for heat)
1 cup chopped celery leaves and stalks
1 sprig of rosemary, leaves removed from the woody stem, finely chopped
1 large handful of parsley leaves, finely chopped
Leaves from 1 sprig of thyme
Coarse salt and coarse pepper to taste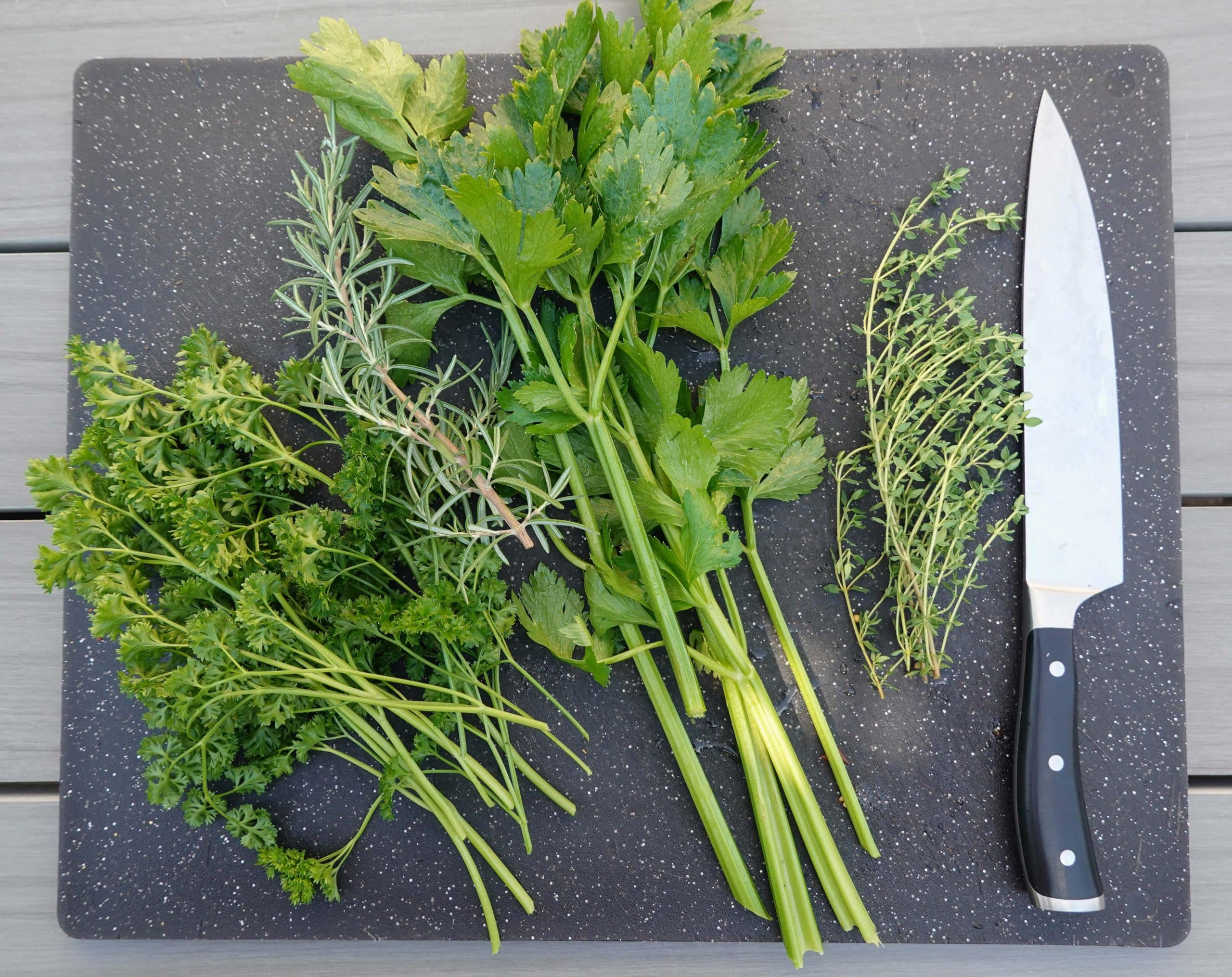 Method
The goal here is to get as much flavor packed into this venison as possible while at the same time giving it a slow simmer for about three hours once the meat is well-browned.
Dig through your freezer the day before the cook to retrieve tougher cuts or aging, potentially freezer-burned venison. Thaw overnight in the fridge.
On the day of the cook, unwrap the meat, rinse in cold water, dry with paper towels and trim any gnarly or freezer-burned bits.
Prepare and measure all the ingredients.
Heat the grill to 500˚F. Place the Dutch oven over the flame and add the olive oil.
Season meat well with salt and pepper. Start browning the meat.
Add garlic, onions, shallots and leek and continue browning on high heat.
Once the meat is browned, add the wine, concentrated beef stock, chilies, fish sauce and tomatoes. Stir well.
Cover the Dutch oven and reduce the heat to 350˚ F or so. Manage the heat so that the braise maintains a gentle bubbling as it cooks. Check the braise every 45 minutes and give it a stir. Keep the meat nearly covered in liquid and add water if required. The goal is to end the cook with enough moisture to act as gravy. (There's no need to add thickener to the braise since the tomatoes and onions will thicken the mixture as it cooks down.)
At two and a half hours in, check the tenderness of the meat with a fork. When the meat is fork-tender, add the herbs, stir well and cook another half an hour. Taste one last time before serving and adjust the seasoning with salt and pepper to suit your tastes.
Serve over cheese polenta or grits. (Or anything else you might like.  Mashed potatoes come to mind as another option.)
This slow-cooked venison is packed with flavor and it's a great culinary celebration of last year's success while planning and preparing for another successful harvest.