Place the potatoes in a pot with enough cold water to cover them with 1TBSP of salt over high heat. Set the buttermilk and butter for the potatoes on the counter to allow to come to room temperature. With the apples standing right side up on the cutting board, make 1/4" slices on all sides stopping before hitting the core. Toss the slices with just enough vegetable oil to coat and a pinch of sugar and salt. Grill lightly on both sides as you would a chicken breast. Remove the apple slices from grill and chunk them up into a rough small dice then plate them in a covered bowl to remain warm. Remove pota- toes, once tender, from stove and drain. Place in mixing bowl and add butter, buttermilk, salt and apples. Whip until smooth and creamy, cover and set aside to stay warm.
MUSHROOMS & ONIONS
2C CHICKEN OF THE WOODS MUSHROOMS
2C SLICED WHITE ONIONS
2TBSP BUTTER
1TBSP HUNTCHEF FEATHER DUSTER SEASONING HERBS
ABOUT 1C BEEF TALLOW FOR FRYING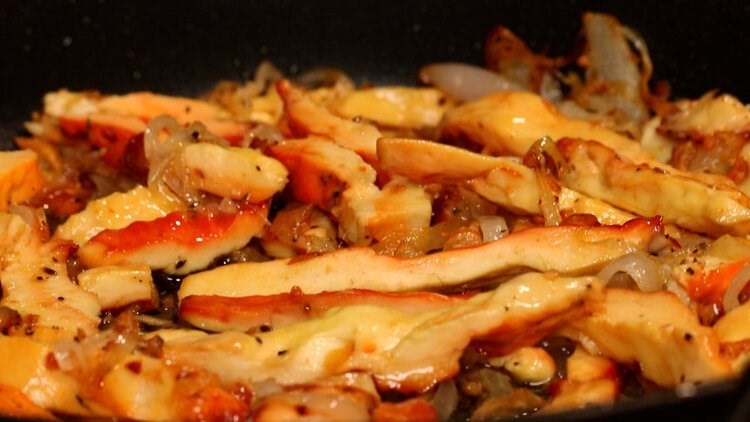 Place all ingredients for mushrooms and onions in a pan over medium heat, stir occasionally and allow to cook for at least 30 minutes or until mushrooms are softened and onions are golden brown. Do this about the same time you start your potatoes. When cooked to your liking, cover them and set aside to stay warm.
PAN FRIED VENISON
4 – 1" VENISON CUTLETS FULLY TRIMMED
1C BUTTERMILK
2C FLOUR
2TBSP HUNTCHEF TEN RING SEASONING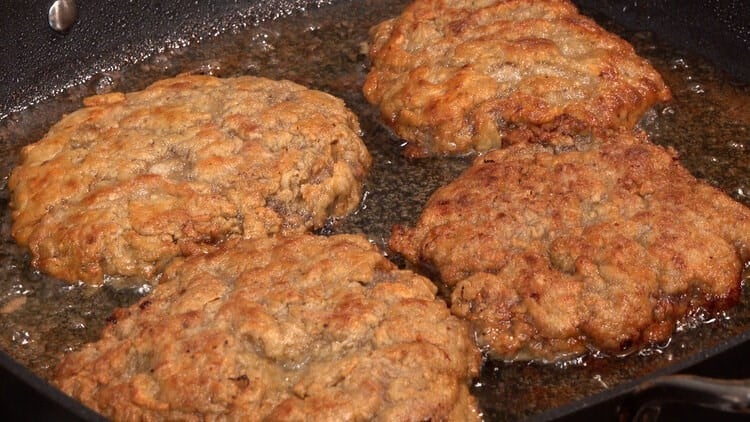 For the cutlets, lay them between two pieces of plastic wrap and pound with a mallet until 1/4" thick. Place a cast iron pan over low medium heat and add the tallow to be ready for your cutlets. Combine the flour and the 10 Ring in a bowl then dredge the cutlets in the seasoned flour, shake off the excess, dredge through buttermilk, shake off the excess then dredge through the flour one more time. Be careful not to pinch the cutlets too hard and push off the breading in spots!
Gently lay the cutlets into the tallow away from you being careful not to splash. Be sure your pan is big enough to hold all four cutlets at one time. Cook about 3 minutes or until golden brown then carefully turn them over and repeat on the other side. When fully browned, remove the cutlets to a paper towel lined plate to drain.
GRAVY
TALLOW REMAINING IN THE PAN SCANT 1C FLOUR
1QT BEEF BROTH
1TBSP HUNTCHEF CANADIAN CARNIVORE SEASONING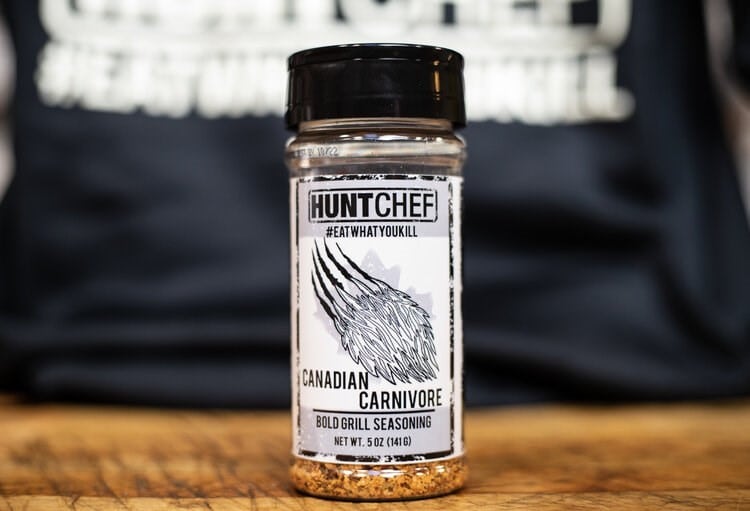 As soon as the cutlets are out of the pan, add the flour and stir to make a roux. Cook while stirring until all the flour is incorporated into the tallow and it starts to become a deep blond almost tan color then add the beef broth and stir well until all roux is dissolved and the gravy is thickened. Turn off the heat and stir in the Canadian Carnivore.