Seven-millimeter cartridges have been around since the advent of the 7mm Mauser in 1893 but it was the arrival of the 7mm Remington Magnum, in 1962, that really skyrocketed the caliber's popularity in North America. Since then, we've seen a bevy of new 7mm cartridges, and many hunters are looking to them as the ideal choice for whitetails and mule deer. But are they? Let's take a look at some of the more popular 7mm choices.
7mm Remington Magnum (RM)
I'll admit to having a bit of a love/hate relationship with this cartridge and never fully embraced it until the past decade or so. I always felt it made a lot of noise and produced a lot of recoil for minimal gains over cartridges like the 270 Winchester. The biggest downfall early on for the 7RM was bullet selection. It was a speedster with lighter-weight bullets, but their low ballistic coefficient (BC) made them a poor long-range choice and heavier .284 bullets were typically round-nosed and again suffered from a poor ballistic coefficient.
It was when the long-range craze started to take hold and manufacturers responded with heavy-for-caliber bullets with high ballistic coefficients, that the 7mm RM really began to take its place in the spotlight. I picked up my first 7mm RM about 18 years ago. Truth be told, I had a pre '64 Winchester Model 70 rechambered from 264 Winchester Magnum. Quality 6.5 bullets were relatively unknown at that time, but several manufacturers were offering them for the 7mm. It kind of seemed a logical choice as I was just getting into long-range shooting as well.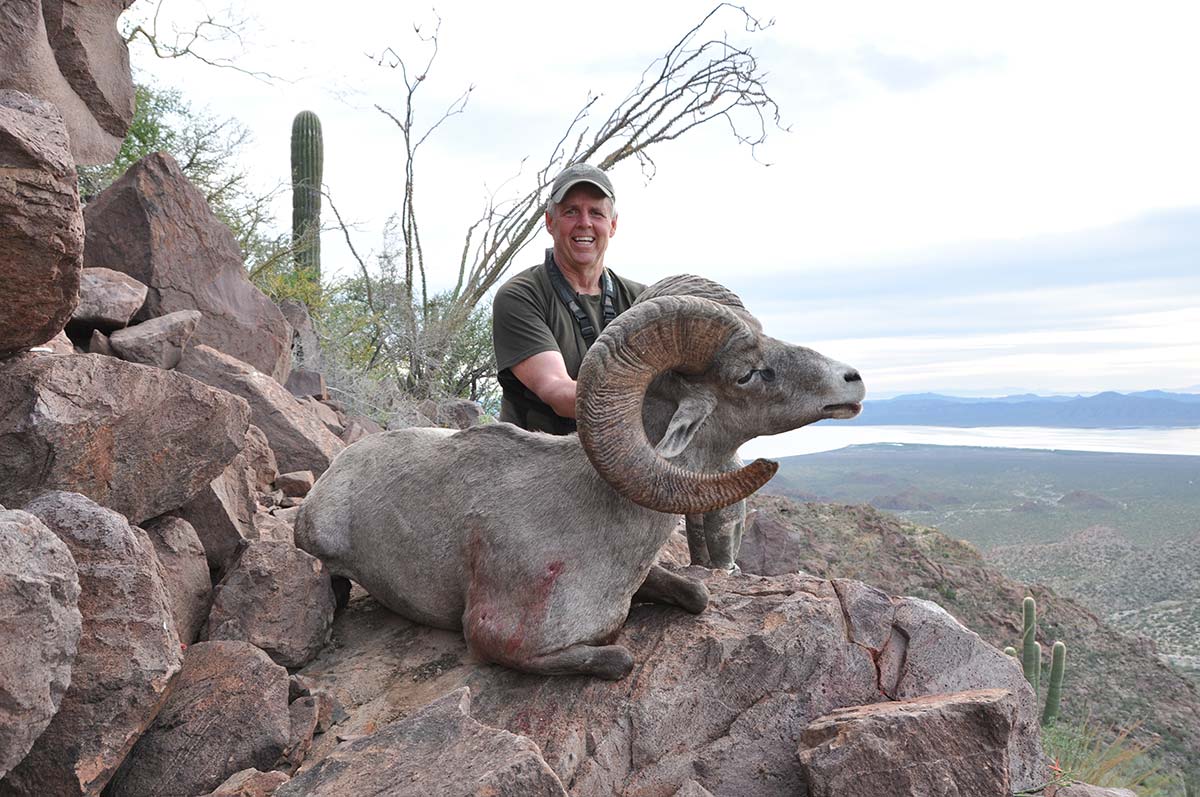 The 7mm RM did not disappoint at long range and with a muzzle velocity of around 3,000fps with a high BC, 162-grain bullet, there was still plenty of impact velocity with a cup and core bullet out to 1,000 yards or more. Now the noise and recoil made sense for the long-range gains. I've owned several additional 7mm RMs since then and for the western hunter in particular, it may just be the perfect choice for game from antelope to elk.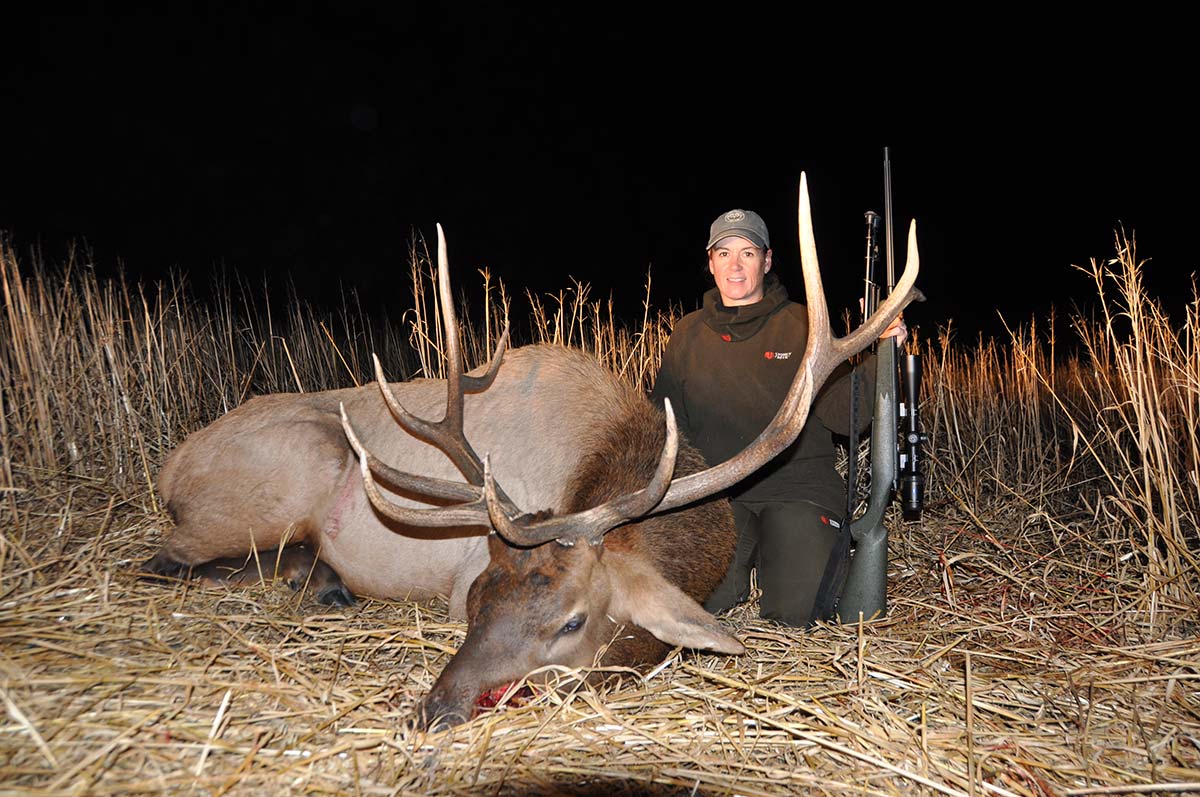 7mm-08 Remington
While the 7mm -08 Remington has technically been around as a wildcat since 1952, it wasn't until Remington brought it mainstream in 1980 that shooters began to take notice. It is nothing more than a necked-down 308 Winchester but for those in search of a low recoil 7mm, this nifty little cartridge fits the bill. As with most cartridges based off the 308 Win, the 7mm -08 is incredibly efficient and spits a 139-grain bullet at around 2,800 feet from a 20-inch barrel. It is the ideal choice for someone in search of lightweight, compact rifle. I've teased many of my male friends that use them, that's it's a great cartridge for women and children and the truth is, it is. But it's also a great cartridge for any hunter that appreciates low recoil and a compact rifle.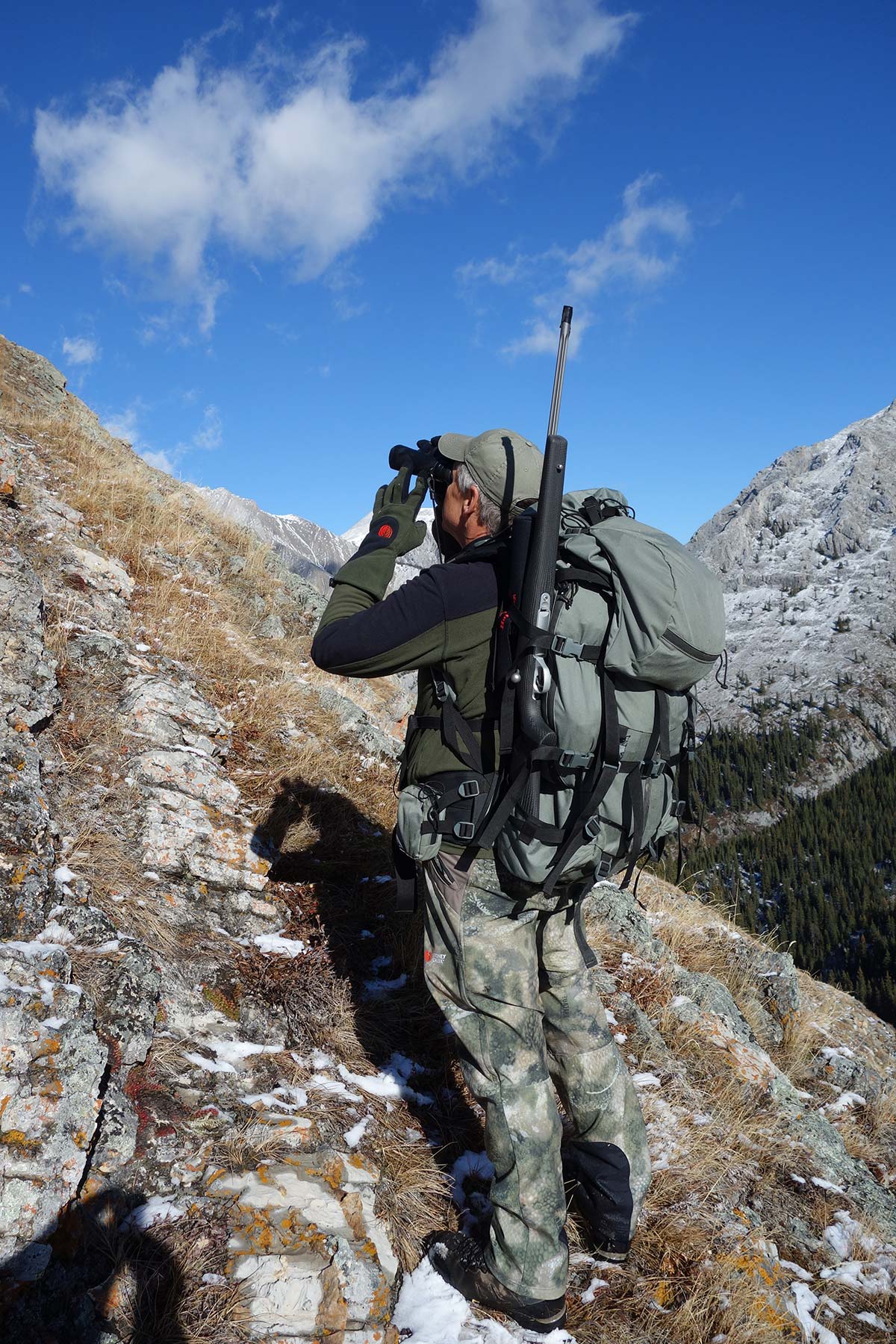 I finally gave in and picked up a Sako 85 Carbonlight, chambered in 7mm -08 Rem a few years ago. I bought it as a whitetail rifle to hunt some of thicker stands of timber around home but the more I shot it, the more I came to appreciate just how versatile it was. It went on numerous sheep hunts with me, and we even took it on a plains game hunt in South Africa. The older I get, the more I appreciate lightweight rifles and rifles without excessive recoil. While definitely not a long-range speedster like the 7mm RM, the 7mm -08 holds its own out to about 500 yards. From backpack mountain hunting to hunting the thick stuff for whitetails, the 7mm -08 is right at home.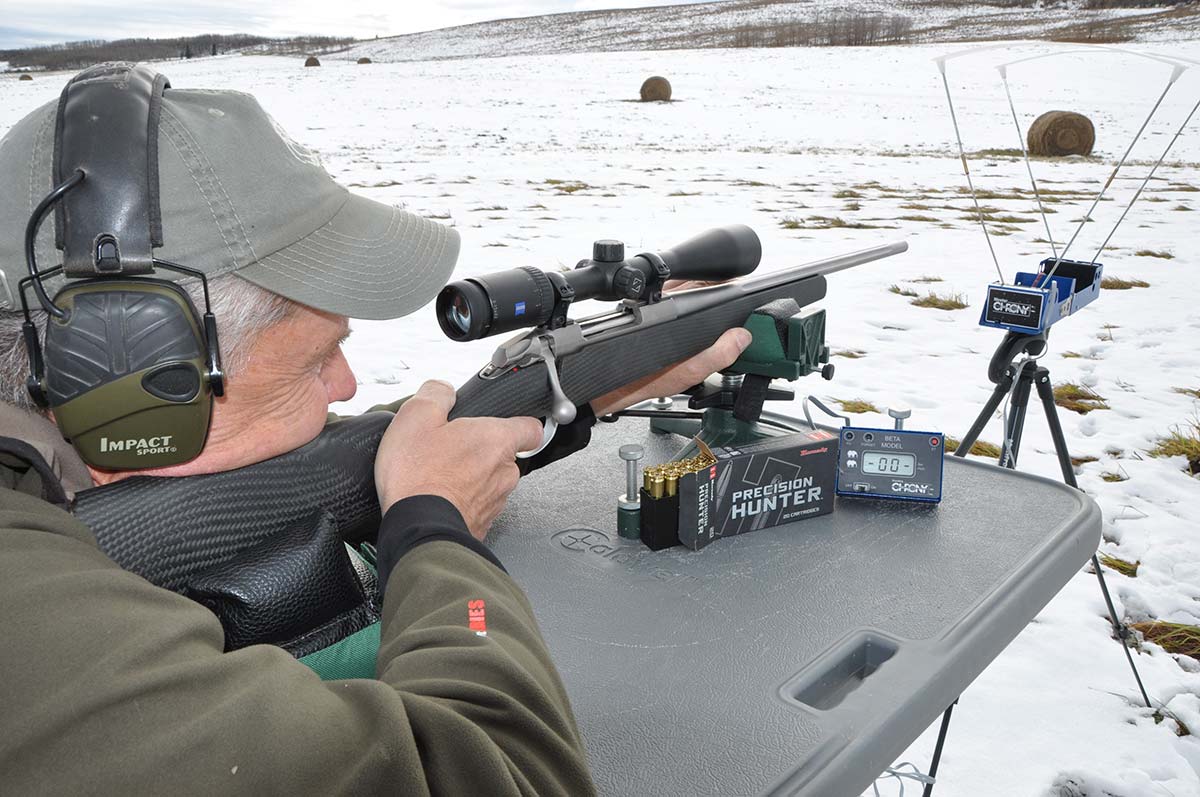 28 Nosler
For many shooters, speed is the ultimate measure of a cartridge's effectiveness and Nosler capitalized on this fascination in 2017 with the launch of the 28 Nosler. With a muzzle velocity of around 3,200fps with a 160-grain bullet, the new cartridge from Nosler was faster than the benchmark 7mm RM, so in many shooters' minds it had to be better. And it did offer up the advantage of a non-belted case. It is essentially a shortened version of the super speedster of 7mm's, the 7mm Remington Ultra Mag which was built off the 300 Remington Ultra Mag. Remington saw limited success with these cartridges due in part to their introduction just prior to the long-range craze taking off but also because they were only available in Remington or custom rifles. That and the 7mm Remington Ultra Mag had the longest case of all the 7mm cartridges and this made using long, high BC bullets difficult as they would not fit into many standard long-action magazines. Nosler addressed this issue by shortening the case but only saw minimal velocity loss. For those looking for a fast 7mm that could utilize long, high BC bullets, the 28 Nosler instantly grabbed their attention.
With the 28 Nosler finding its way into more manufacturer's line ups, it should see an increase in popularity. One of the death sentences for new cartridges is manufacturers making them proprietary to their line of firearms or ammunition. For a cartridge to have wide acceptance and a long-life span, they need to be available from several manufacturers. As much as I'm not a fan of high velocity cartridges, if you are looking for a cartridge to use in the west on mule deer and elk, the 28 Nosler is worth a serious look. It's more than capable beyond a thousand yards and has plenty of knockdown power for elk. If I had no intentions of shooting beyond 500 yards, I'd likely give it a pass. All the extra powder and recoil just wouldn't be worth it.
7mm PRC 
The most recent comer to the 7mm family, introduced by Hornady in 2022, is the 7mm PRC. Following in the footsteps of their popularity with the 6.5 and 300 PRC, the 7mm PRC is being touted by many and the perfect 7mm cartridge. It is based on the 375 Ruger case and offers up slightly better velocities to the 7mm RM but the big advantage is the shorter case length which permits the use of very heavy for caliber bullets. Hornady is offering it factory loaded with the 175-grain ELD-X for hunting and with the 180-grain ELD Match for competition. It can also be handloaded quite a bit hotter than the factory loads. Hornady shows a velocity of 3,150 for the 162-grain ELD-X with 68.8 grains of RL-26. The 7mm RM tops out at about 3,000fps with the same bullet with 69.3 grains of RL-25.
With this ability to utilize longer, heavier bullets, rifle manufacturers are responding with faster rifling twists in their 7mm PRC offerings. This is truly a long-range cartridge and western mule deer and elk hunters are definitely the greatest beneficiary, especially those shooting factory rifles. While factory offerings in 28 Nosler are limited, there is a wide variety of rifles chambered in 7mm PRC. The one drawback with the 7mm PRC, is that most rifles are designed to utilize the long, heavier bullets, so recoil is going to be stout and the option top drop down to the lighter offerings that the 7mm RM shoots well, is likely not an option. Hornady does offer a 160-grain for the 7PRC in their mono-metal CX bullet line, As the mono metals are longer for weight than similar cup and core style bullets, it is a lighter weight option for the PRC.
As with the 28 Nosler, the 7PRC is best suited to long-range shooting and if you aren't planning on ever shooting beyond 500 yards, there likely no reason to look at one. But for those western hunters, especially those that find themselves faced with longer pokes at elk and mule deer, then absolutely it should be a consideration.
This is by no means all the 7mm offerings available. At last count, there were somewhere around 40 different 7mm cartridges and even that could be low. Some seemed to have short shelf lives and others never really found their way to North America. When I was in Romania hunting fallow deer, I borrowed a Tikka chambered in 7×64mm Brenneke from our outfitter. It was my first exposure to the cartridge, and it performed admirably on these whitetail-sized deer. It is quite a popular chambering in central and eastern Europe but rarely seen in North America. For several years, I shot a Sako M695 chambered in 7mm Shooting Times Western (STW). This speedster was a cartridge before its time and suffered from poor bullet selection and has all but disappeared now. The 7mm Short Action Ultra Magnum from Remington still has a following, especially among match shooters but the 7mm Winchester Short Magnum has all but disappeared.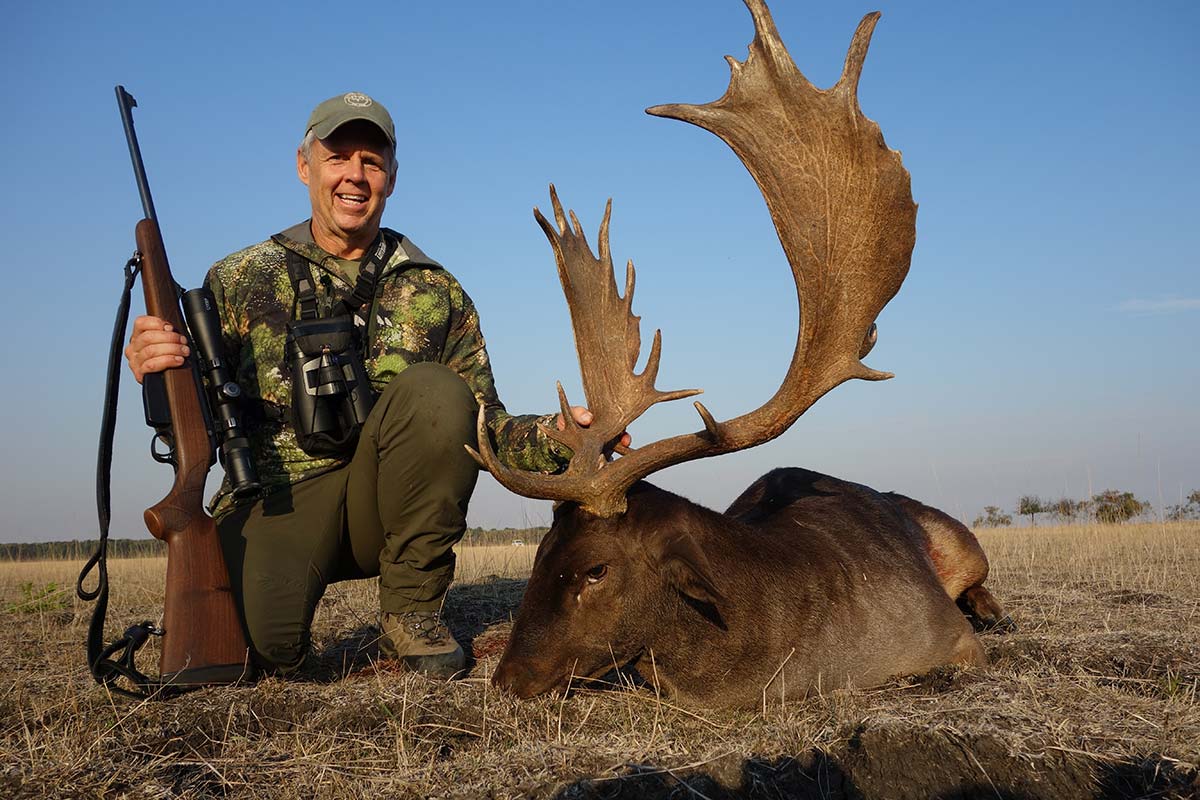 If I were looking for a new 7mm these days, here's what I'd consider:
Most Cost Effective: The Mosberg Patriot is hard to beat for the price. At just over $500, it offers a lot of value with composite stock and Cerakote barrel. This chambered in 7mm-08 would be the perfect entry-level whitetail rifle.

Whitetail doe taken with 7mm -08

Best Value: The Tikka T3x is packed with features and at 6 ½ pounds, it's equally at home in the mountains or in the wide-open prairies. Both it and the upscale Sako share the same hammer-forged barrel and it comes with an MOA guarantee of accuracy. It's available in both 7mm -08 and 7mm RM

7mm RM left and 7mm -08 Right

Best Mountain Rifle: The brand new Sako Peak is taking the market by storm. It is one of the lightest production rifles made and features a true carbon-fiber stock. Rumour has it, it will be available with a carbon-fiber barrel as well next year. A 7mm RM would be right at home in search of sheep or goats.

The author's pet Sako chambered in 7mm -08

Best Elk Rifle: The Browning X-Bolt Speed with its composite stock and Cerakote barrel make this a durable choice for chasing elk and the big bonus is that it comes chambered in 7PRC and has a 1:8 rifling to handle those heavy bullets.

Hornady 7mm PRC

Best White Tail Deer Rifle: Ruger has long built a quality rifle and their American is right at home in the hardwoods of the east and the foothills of the west in search of white-tailed deer. With a 22" barrel and synthetic stock, the American chambered in 7mm -08 is a pleasure to carry and shoot.

Vanessa with Alberta whitetail taken with 7mm RM

Best Mule Deer Rifle: The Savage Arms 110 Ultralite chambered in 28 Nosler weighs in at six pounds and features a composite stock and carbon-fiber barrel to ensure durability and accuracy. The barrel has a 1:8.4 twist and will handle the long .284 bullets with ease.

Vanessa with an Alberta mule deer taken with a 7mm RM