Spring brings with it a sense of optimism and opportunity. For hunters, spring means turkey hunting. For large game hunters, bear hunting is the name of the game. The opportunity to bring both together in one trip this spring was new for me.
Since their reintroduction in Ontario 39 years ago, turkeys have flourished there, spreading well beyond the bird's original range. In practical terms, this means turkeys have moved northward. They're found as far as North Bay and along the north shore of Lake Huron—and into territory that is shared with black bears.
Many Ontario outfitters offer bear or turkey hunting, but there are few who offer both. I hadn't found one that offered both until this winter when I came across an online ad by Hardwoods and Swamps. I was determined to give it a try. After talking to owner Mike Harrison and trying to fit the hunt into my schedule, we decided a three-day hunt would work.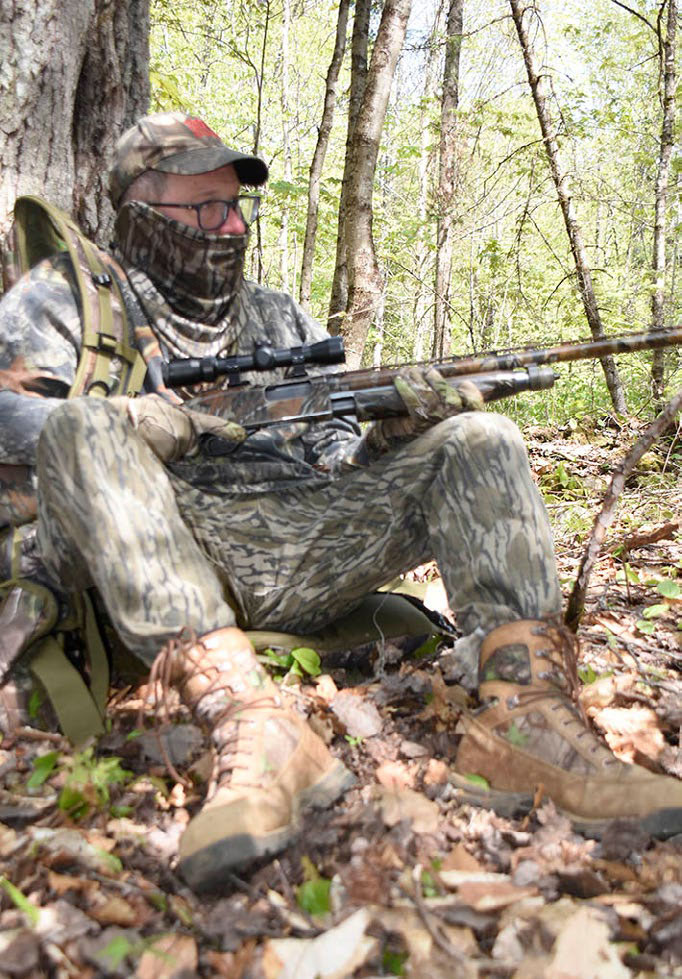 Offering Both
Hardwoods and Swamps is east of Bracebridge, just off Highway 35 between Minden and Dorset. There was a personal connection for me. I know my late grandfather used to belong to a hunt camp in the Dorset area, and I was eager to see the terrain he hunted.
We arrived the night before the hunt. Harrison told me that the wild fluctuations in temperatures we had been experiencing had shut down bears' hitting their baits. He said bears had been visiting the baits nightly when a heat wave went through Ontario in mid-April. But then the cold snap that followed turned off the feeding frenzy. Since temperatures had returned to normal seasonal levels, he hoped the bears would return.
The turkey situation was more hopeful. Harrison had a tom and three jakes on his front lawn that afternoon and had a good idea of the ridge where they roosted. He took me to a spot at the base of a ridge the following morning and left me to my own calling.
My hopes were raised when I heard the first gobble within 150 yards. The birds weren't roosting on the ridge where I was sitting but were across the road. Looking at Apple Maps on my phone, I found that cottages lined the lake on the opposite side of the road, so moving wasn't an option.
My conversation with the birds continued after they flew down. Although they were behind me, I was facing a trail I believed they would walk down to access the ridge. Eventually, the gobbles became louder, and I prepared for the birds to come into view. My heart sank when I saw them walking down the road and continuing beyond the trail in front of me. Calling to get them to come in wasn't successful, even though it elicited a thundering gobble.
I continued to hear a gobble behind me and was ready to turn around when I heard the clucking of a hen searching for the source of the calling. Moving was crossed off the list. I listened to that bird on and off for half an hour, with the gobbler an undetermined distance from it. When the calling faded away, I tried to circle in the direction the birds went on the ridge. I had no success, and Harrison moved me to a spot where he thought they might be headed. However, it didn't pan out.
That evening, we went in a different direction on Harrison's quad to the bear stand. We passed a log cabin he proudly said was built by his great-grandfather in 1911. His grandfather was born there in 1919 when the 100 acres was a farm. Now equipped with a well and generator, the cabin is rented out to hunters. Besides his land, Harrison hunts 4,000 acres of Crown land that abuts his property. The bear hunting was cold, as Harrison predicted, and he said the other hunters, and even other outfitters, had the same experience.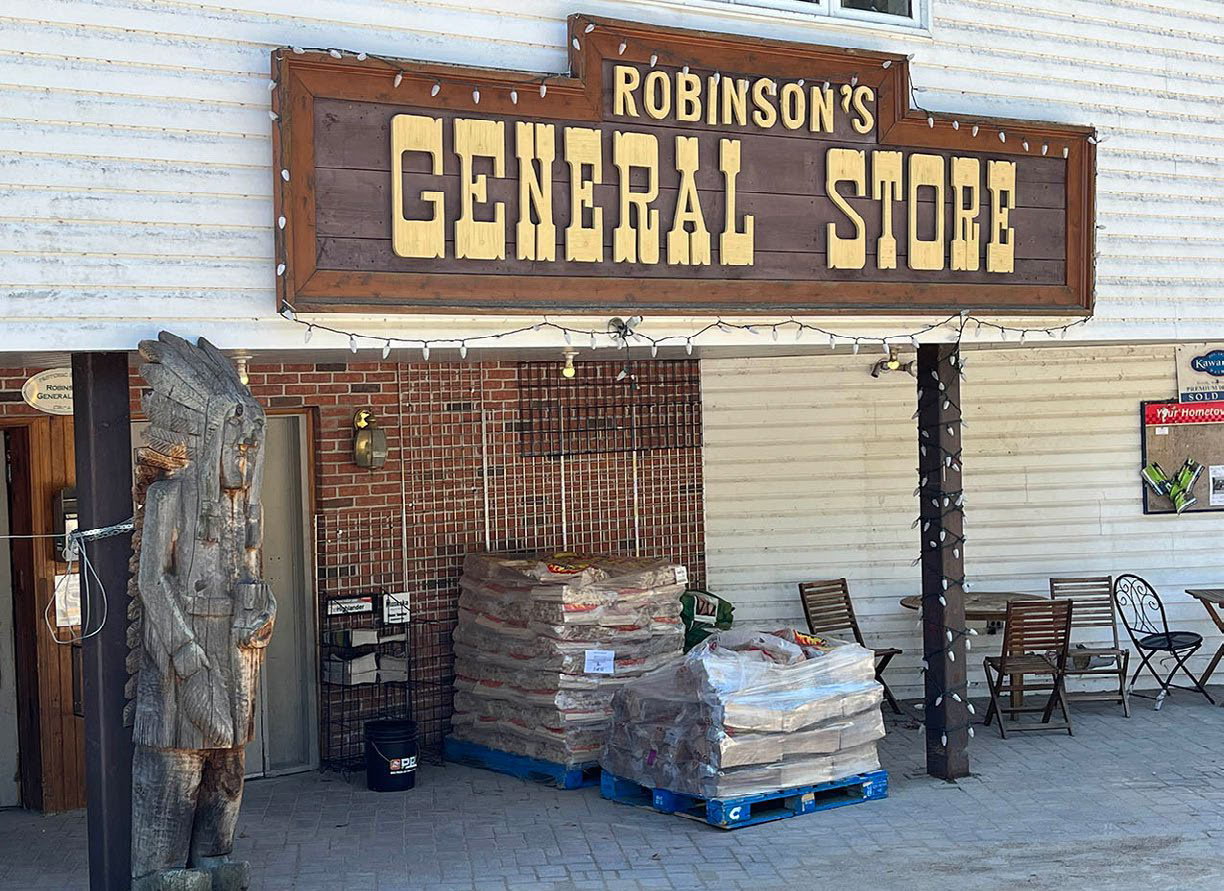 Day Two: Not So Much
Turkey hunting on day two didn't work out as well as the first day, since no gobbling was heard. The largest excitement of the morning was when a Whitetail deer came in on my right. I watched it move slightly forward. It was unsure what I was and it tried to catch my scent. Finally, it caught my scent, snorted, ran off 40 yards, and stomped its feet. It faded away. Then another (or perhaps the same one) came in on my left. Confident it wouldn't be another deer, I turned ready to shoot, only to see a deer at 10 yards. These deer were two of nine I saw in my three days. Harrison also offers deer hunts and moose hunts to those who can get a tag.
Driving in the second night over a rock-strewn quad trail barely wider than the quad, Harrison noted, "This used to be the original highway." He pointed to township markers on both sides of the road, saying it was the dividing line between two townships. I asked if that was in horse and buggy days. He responded, "No, my grandfather drove his Model A down it in 1953," explaining that it was the Bobcaygeon Road.
All was quiet again on the bear front, and Harrison said he had driven the road just after sunset, trying to roost the turkeys. He had heard nothing. He had a new strategy for the next day.
With a new day, Harrison had my spirits rising as he told me cameras showed bears were hitting two of his baits and I would go there that evening. Typically, the bear hunting success rate at Hardwoods and Swamps is 75 percent, with many hunters in the 25 percent who don't pull the trigger having opportunity but wanting larger bears.
We drove to a spot on a cut where hydro lines went through. Harrison told me to hike to the ridge at the top, go in about 40 yards and set up. I was just set up when I heard the first gobble straight ahead of me on the ridge. I answered it with my glass call but didn't get a response. A short time later, I did get an answer behind me, and it was a lot closer. I was in a perfect position situated between two gobblers. The only problem was, I couldn't strike a conversation with either, a problem I rarely have.
I kept my calling to a minimum, figuring the birds were call-shy. When I heard a fly-down and a "thump" as a bird hit the ground behind me, my heart raced in anticipation. A quiet yelping confirmed it was a hen and the shuffling in the leaves told me it was going to the further gobblers in front of me. A short time later, another shuffling in the leaves in the area where the closest bird was, I knew another one was coming closer. I continued my quiet purrs and clucks but couldn't squeeze one gobble out of it. The bird wouldn't climb the ridge and also walked away.
I stayed in place for a couple of hours, hearing an occasional gobble from one way or the other.  I decided to explore possibilities of moving on the birds by using the trail I came in on. Going down the first ridge, I found an ATV trail running at a perpendicular and turned. Walking silently, I was shocked when I heard a rustling in the leaves and saw movement.
Standing still, I saw a turkey moving behind some brush. Watching it, the bird moved forward, wallowing in the leaves. It was the strangest thing I have ever seen a turkey do. I wondered if it was injured as the bird never moved upright and seemed to be floundering.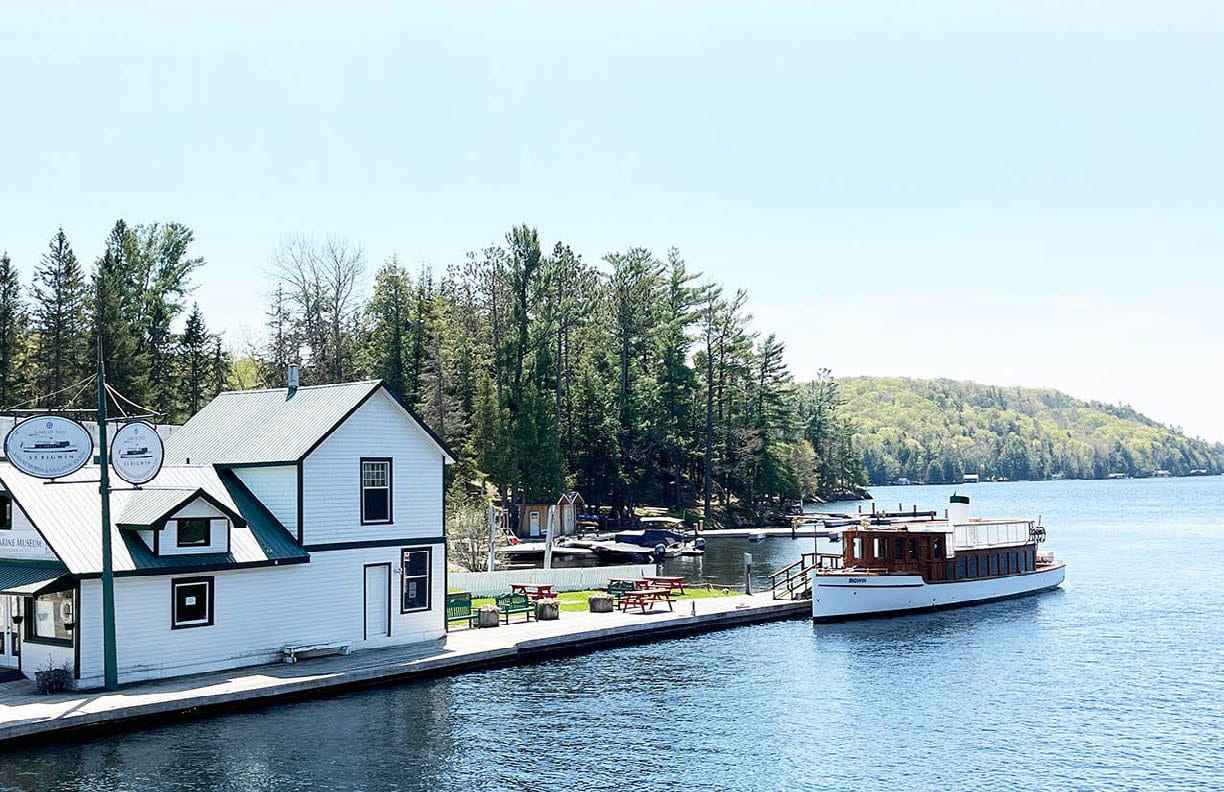 A Shot, No Results
I raised the gun and looked through the scope, seeing a white head moving in the leaves. This wasn't a clear shot, and after watching until my arms ached and I couldn't hold the gun still, I let it come down. The bird put its head up, watching me, but I thought it was unwise to move when it was staring at me. It went back to the same motion, and I saw another bird to the left. This one walked in, then paused and raised its red head. I raised the gun, squeezed the trigger and sensed that it moved as the shot launched. Both birds took to the air, and I confirmed there were no feathers where I shot.
Figuring they didn't move far, I waited a few minutes and then quietly moved out to the main trail. I went downhill a short distance and found a place to get situated, then wait. I called that right, but I wasn't quite settled when I heard an alarm put as the birds made me, coming in quicker than I predicted.
My bear-hunting plans went out the window when the wind picked up and Harrison informed me it wasn't safe to hunt in high winds. Still, it was an exciting weekend of turkey hunting and a chance to reconnect to the past.