In 1962, at the tender age of 12, I harvested my first Whitetail in the pine and hardwood forest of northeast Texas. Then, I thought my iron-sighted, lever-action 30-30 was all the rifle I would ever need for hunting deer. Looking back six decades, I'm now convinced I was pretty close to being right!
The 30-30 has been around for a long time. In 1895 it was one of the first cartridges to use smokeless powder. Its name comes from the caliber and grains of smokeless powder: 30 caliber and 30 grains. Pushing a 160-grain bullet at almost 2,000 fps, it was the speed demon of the time!
Magnum Bug
When I was in my late teens, the fast, flat-shooting Magnum rifle bug bit me. Many gun writers of the day were singing the praises of heavy Magnum calibers and I was ready to own a rifle that could really "reach out there." I went from my "near-perfect" woods caliber to a 7mm Remington Magnum. It was a great caliber, but it wasn't designed for shooting deer in heavy cover at ranges inside 60 yards.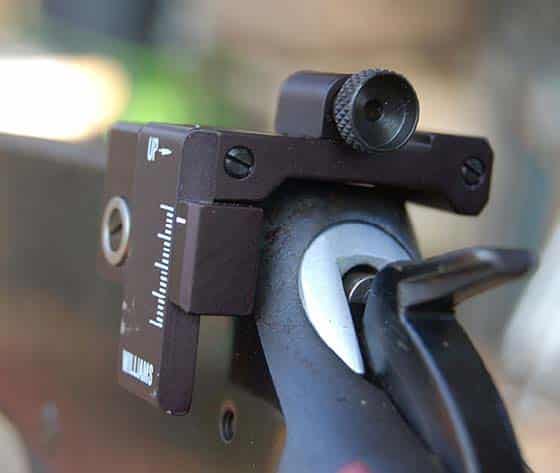 I still remember shooting fork horn buck at about 50 yards, right behind the shoulder, with my Magnum rifle. I also remember him tucking his tail and running like a scalded ape through the woods, leaving a very sparse blood trail. The bullet had not hit bone and simply zipped through his lungs with very little if any expansion. He only ran about 60 yards through the heavy cover, but I remember being amazed at how little damage was done by the 160-grain bullet. I was accustomed to the soft-point, slower 30-30 round mushrooming almost on impact and leaving a good trail of blood to follow.  Other times, the 30-30 would drop the deer in its tracks.
I truly believe many consider the 30-30 a very close-range woods rifle because of the iron sights with which the rifles are equipped. Because of its top-ejection mode, the Winchester model 94 (the most popular rifle chambered in 30-30 of all times) must be shot with iron sights. There are many side-ejection, 30-30 lever-action rifles on the market that facilitate top-mounted scopes.
It's tough for the average shooter to use the iron sights that come standard on most 30-30s and shoot acceptable groups out much past 100 yards. Years ago, I learned that a quality peep sight greatly increases the accuracy and the range of my trusty old "thutty-thutty." Topped with a quality scope, 30-30 lever action guns with side ejection are even more effective, having improved accuracy and range.
There are probably more Winchester model 94's in production than any other model. These rifles are made with top ejection, which usually equates to shooting with some sort of iron sight. There are side mounts designed to mount the scope off the side of the receiver, but for obvious reasons, they never became popular. It's a challenge training the eye not to look down the barrel of a rifle but rather off to one side.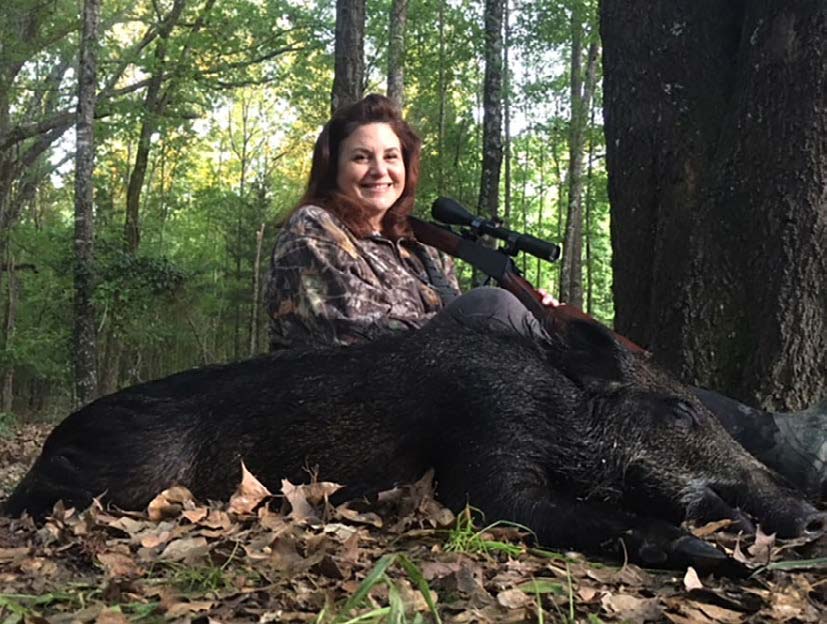 What's Maximum?
But just what is the maximum effective range of the round in a "real-world" hunting situation? Let's look first at the trajectory table, then I'll share information you might want to apply to your hunts with this old caliber.
Using quality 160-grain ammo with a 100-yard zero, bullet drop at 200 yards is about 7 to 8 inches. Beyond that, the bullet falls too fast to make it a viable hunting round, in my opinion. Oh, it is possible to kill deer farther out knowing the precise distance and bullet drop for that distance. That may seldom occur when a mossy, antlered buck steps out of the brush and gives you a five-or six-second shot opportunity, though.
At 200 yards, the bullet is still traveling at around 1500 feet per second and packing a bit over 800 foot-pounds of energy. Some might say this is plenty of energy to effectively harvest deer-sized animals when they are hit in the vitals. I regularly use big bore air rifles with muzzle velocities of around 850 fps and take deer out to 100 yards.
Inside 100 yards, bullet drop is not a factor. With a rifle zeroed at 100 yards, the bullet will strike within an inch of the bullseye at 50 yards. It's longer shots where it's important to know trajectory when hunting with a 30-30. Given the vertical length of the kill zone on deer (about 12 inches), I've found that a 160-yard zero is perfect for a "center of shoulder" shot. With the distance out to 200 yards, the bullet will still strike within the vitals. This is the yardage I use to zero my scoped rifle. However, when shooting peep sights, I still keep my shots within 125 yards. My sighting apparatus has the capability for accuracy out to 200 yards, but my aged eyes do not!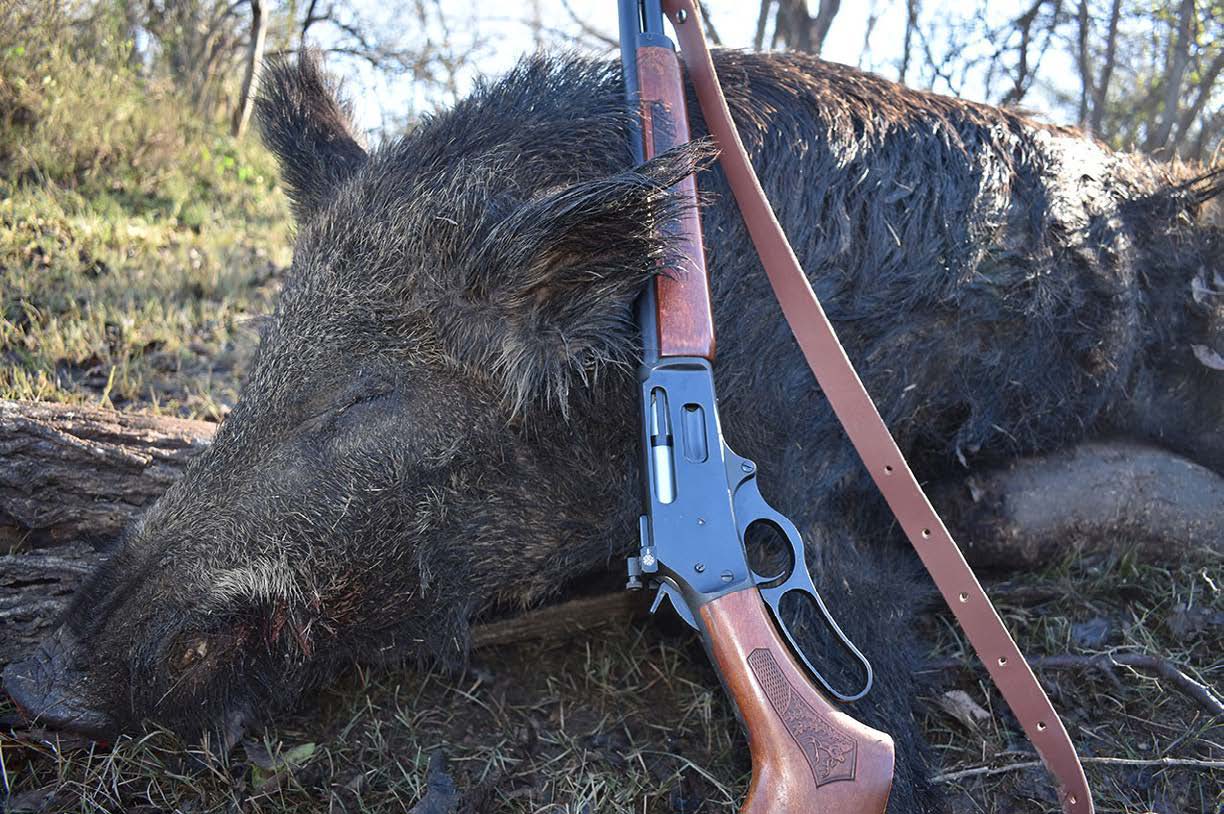 One reason that many consider the effective range of the 30-30 cartridge to be around 100 yards is that most shoot the rifle with the iron sights that usually come as standard equipment. I think it's a challenge (impossibility) for many of us with older eyes to use even the best peep sights for accuracy for 200-yard shots. However, in the real world, most of us can consistently shoot four-inch groups at 100 yards, especially with peep sights.
With the introduction of Hornady's LEVERevolution bullets several years ago (which are designed for tubular magazines), down-range energy was improved as well as a flatter trajectory than standard 30-30 rounds. Before LEVERevolution bullets, it was necessary to load the more blunt rounds in the tubular magazines of lever-action rifles. The "soft" points of the LEVERevoution won't cause the loaded round's adjacent primer to fire. When these bullets came out in 2005, I was anxious to give them a try. Finally, here was a 30-30 bullet designed to produce more energy downrange as well as having a flatter trajectory. Shooters and hunters immediately took to the new design. Today, they have become the gold standard for hunters. Those old lever guns that were stashed away in the gun cabinet were again put to use with new ammunition, and a new generation of 30-30 hunters emerged!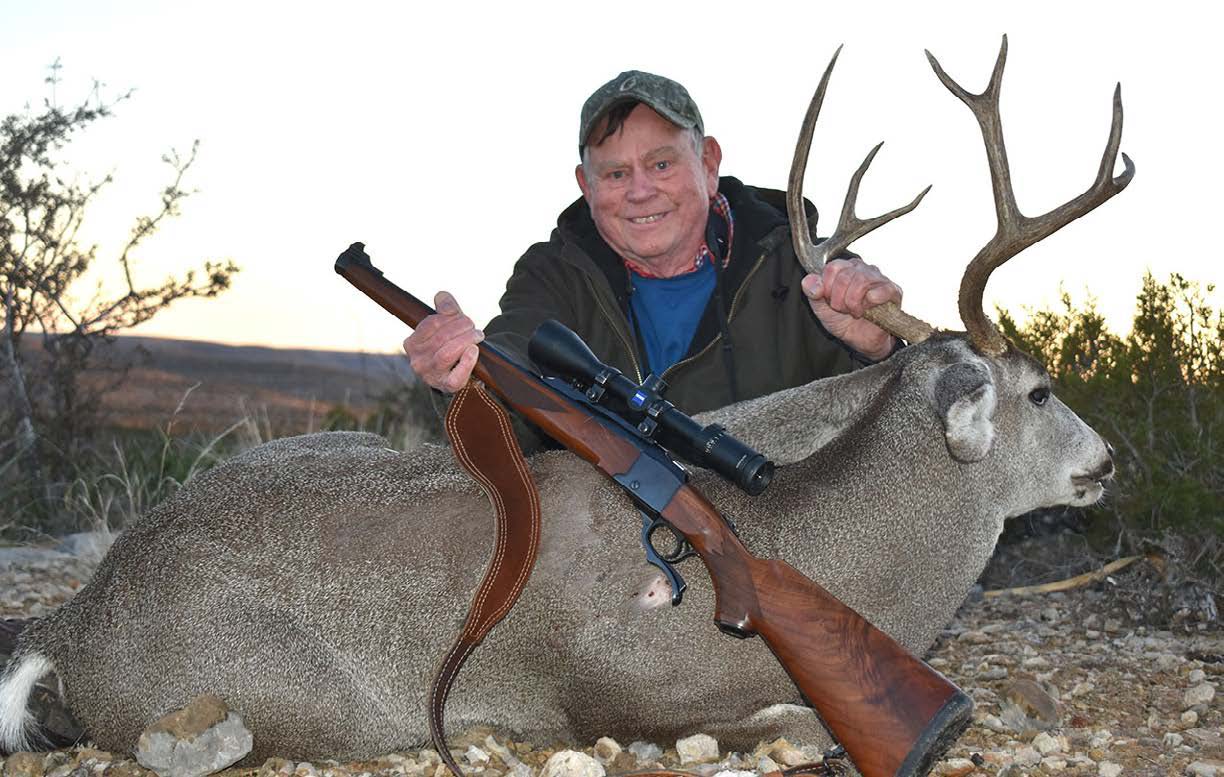 Is It Best?
So, is the 30-30 truly the best cartridge for hunting deer? That is most definitely a loaded question. I do believe that if one hunts areas where shots longer than 200 yards are not a factor, it's hard to beat this great old caliber. With half the recoil of a 30-06 and plenty of punch to cleanly harvest deer-size game at reasonable distances, the 30-30 deserves a hard look. But, if my hunting adventures take me out west and I spot a wall-hanger mule deer buck standing broadside at 300 yards across a canyon, I would be wishing for one of those Magnum caliber guns that caused me to stow my old model 94 in the gun cabinet many years ago!
Read more from the talented Luke Clayton by clicking here