Many hunters and shooters believe that 6.5mm caliber cartridges are new to the scene. While they have been getting a lion's share of attention recently, the truth is, they aren't new at all.
My first hunting rifle, acquired about 1972, was a 264 Winchester Magnum. At the time, I honestly didn't know that a .264 caliber was the same thing as a 6.5mm caliber. Metric calibers weren't all that popular then. The only one I'd heard of at the time was the 7mm Remington Magnum. That has been commercially available since 1962, but it really wasn't that popular until later on in the 1970s.
Sure, the 6.5 x 55 or 6.5 Swede, as it's often called, has been around since the late 1800s, however not a lot of them made their way to North America. It's not like the 264 Winchester Magnum was really that popular, either. Most people were shooting 270s, 308s or 30-06s back then. Undoubtedly, O'Connor's promotion of the 270 Winchester had much to do with the 6.5s remaining in relative obscurity. It really wasn't until a couple of long-range shooting television shows started touting the 6.5s as the perfect long-range caliber gun that they really started to garner attention.
When the 6.5 Creedmoor got some traction in the marketplace, that's when the 6.5mm really became mainstream. I got in on the 6.5 Creedmoor craze pretty early on. (Actually, I got in before there even was a craze.) No factory rifles were chambered in it at the time and factory ammunition was scarce.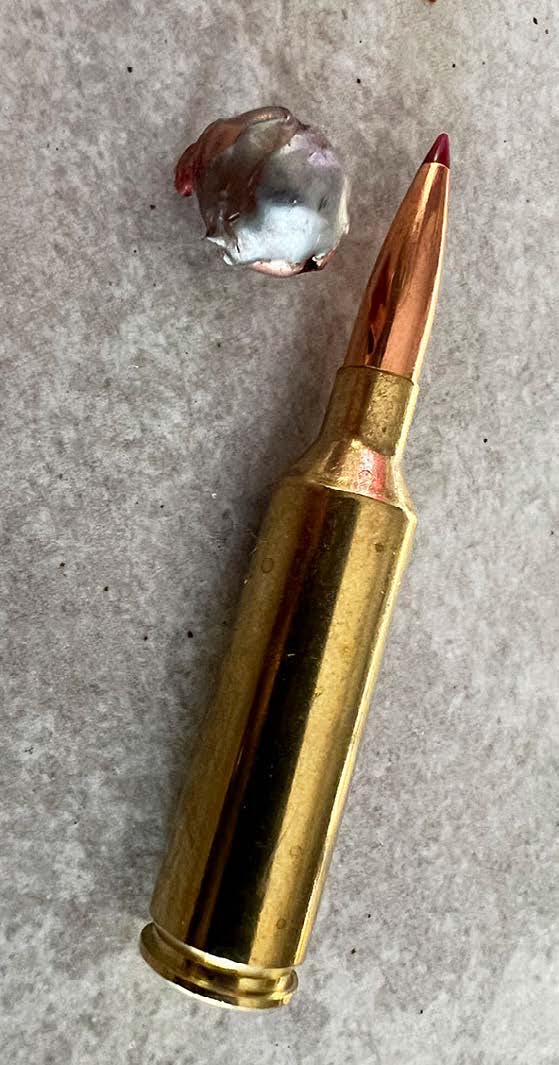 No Overnight Deal
While many shooters believe this little cartridge was an overnight success, its development dates back to 2007. According to Neil Davies, marketing director at Hornady, that occurred during the 2007 Camp Perry matches—when Hornady engineer Dave Emary and High Power National Champion Dennis DeMille began talking about developing the ultimate 6.5 for their sport. If there's one thing about Hornady, it's that they've never shied away from bringing wildcats mainstream. So, Emary and fellow Hornady engineer Joe Thielen went to work and announced a new 6.5 offering in 2008 called the 6.5 Creedmoor. It was designed as a true short-action cartridge. With over an inch between case length and overall length, it had plenty of room to utilize the 140-grain A-Max bullet from Hornady, a favorite among match shooters.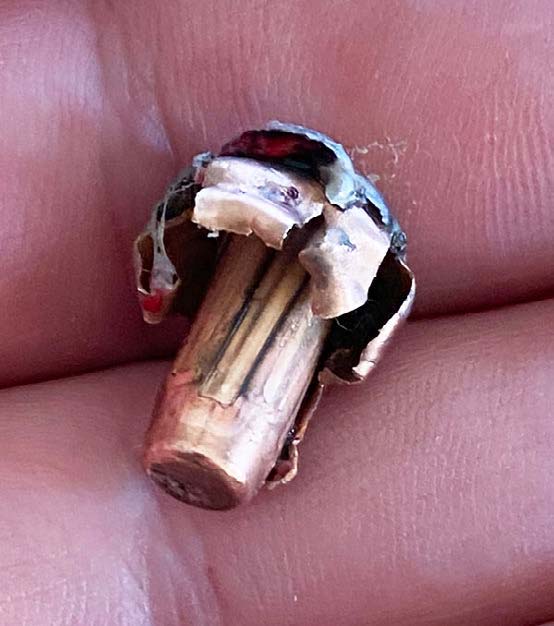 Check the Ballistics
Truthfully, if we look purely at ballistics, the Creedmoor didn't offer anything over the Swede or the 260 Remington, but it was new, a true short-action, and as hand loaders found out, was incredibly efficient. Would a deer know the difference between the three if shot from 300 yards away? Absolutely not! But the Creedmoor craze was real and the biggest advantage to all 6.5 shooters was the proliferation of quality bullets both for target shooting and hunting that followed.
Hornady followed in 2018 with the ballistically superior 6.5 PRC. Described by many as what the 6.5 Creedmoor should have been in the first place, the 6.5 PRC is basically a short magnum 6.5 cartridge.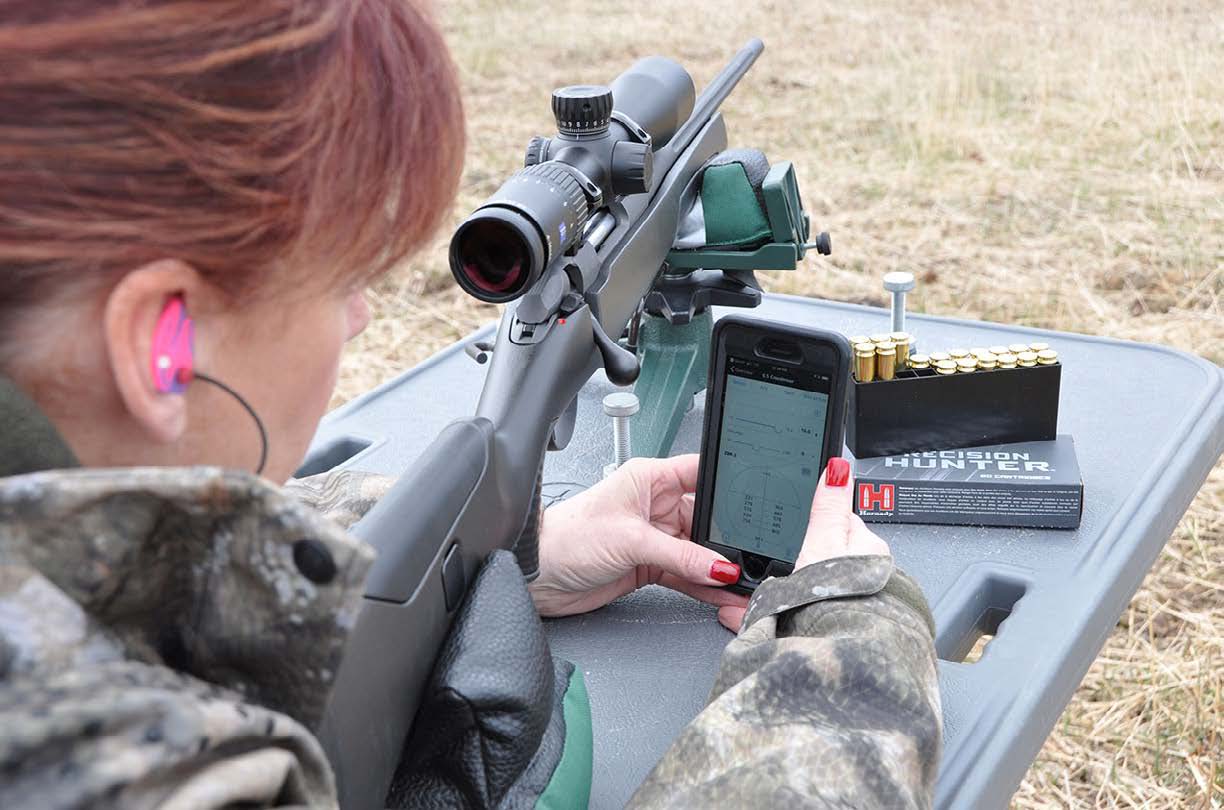 Earliest News
The first rumblings of the 6.5 PRC started in 2013 when GA Precision owner George Gardner set out to create a new cartridge specifically designed for Precision Rifle Series competition (PRS) shooters. The PRS Shooting Series includes about 6,000 active shooters participating in over 40 national pro-series precision rifle competitions and hundreds of one-day matches across the United States. In the Production Division, shooters must shoot stock rifles and optics. Rifles are limited to under .30 caliber and 3,200 feet per second. These are timed competitions with ranges extending beyond 1,000 yards. The ideal rifles are flat-shooting, low-recoil bolt actions having relatively long barrel life. Enter the 6.5 and its high-ballistic, coefficient bullets capable of reaching the 3,200-fps maximum in a short action cartridge.
In conversation with Hornady, Gardner explained why he chose the .264. "Six millimeters you could get to 3,150 (FPS) but the (ballistic co-efficiencies) were a little bit lower. Seven mills, you really can't get to 3,150 safely…not in a short-action cartridge, anyway."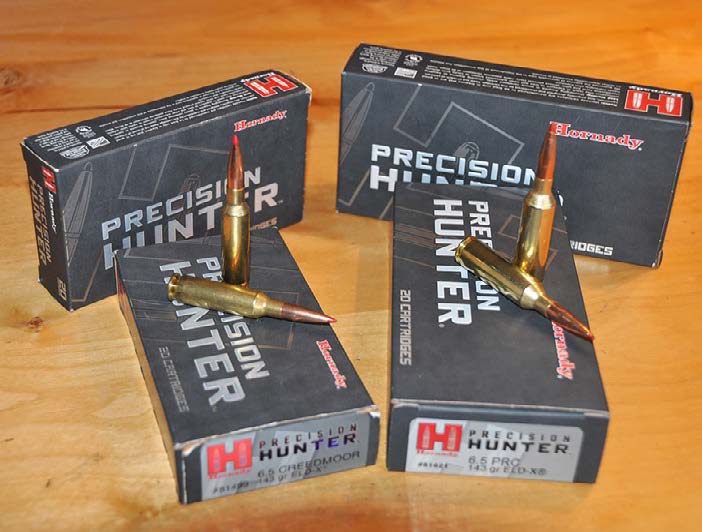 Creedmoor on Steroids
While several long-action 6.5s danced around the 3,200 feet-per-second velocity limit, Gardner wanted a short-action cartridge to take advantage of the faster cycling time of the bolt and the accuracy advantage offered by short actions due their stiffness. Basically, he wanted a Creedmoor on steroids.
After looking at several possible parent cases, Gardner settled on the Remington Short Action Ultra Magnum (SAUM), a descendant of the 404 Jeffery. While the new 6.5 SAUM performed well, Gardner was not 100% satisfied by the rebated rim case. In consultation with Hornady, he reworked the new 6.5, utilizing the .300 Ruger Compact Magnum (RCM). In 2018, Hornady introduced the 6.5 PRC at SHOT Show, along with the 300 PRC based on the 375 Ruger case.
The popularity of the Creedmoor breathed new life into many of the other 6.5s. Even those that jumped on the bandwagon of hating the Creedmoor had their curiosity piqued and started to explore the world of other 6.5s. The 6.5 Swede is definitely seeing new life, and manufacturers were quick to jump on the craze with new offerings like the 26 Nosler and the 6.5-300 Weatherby. Truthfully, the 6.5-284 Norma, developed in 1999, likely led the way in the resurgence of the 6.5. But it was the Creedmoor that shifted it into overdrive.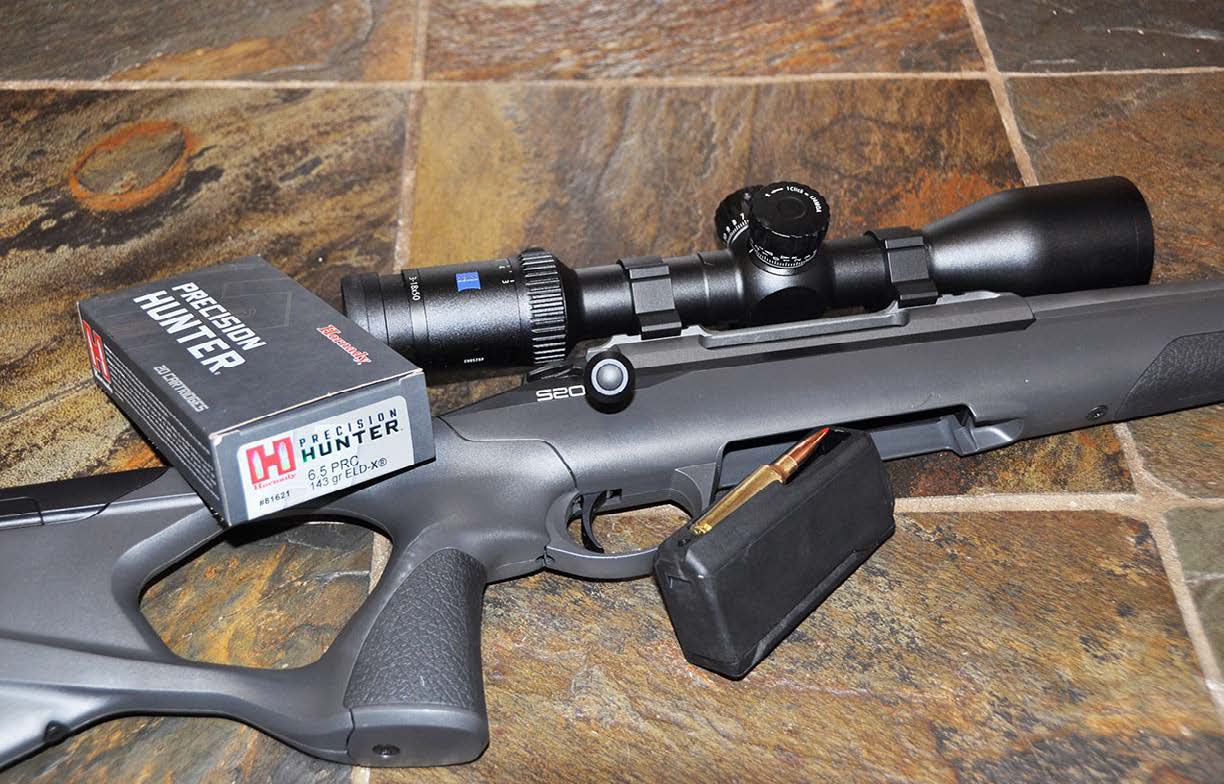 Why for Deer?
So why a 6.5 for deer? First, deer aren't big animals that require heavy, large-caliber bullets for proper penetration. Many a deer has been killed with .224, .243 and .257 caliber cartridges, so there is no reason that a .264 isn't up to the task. It's also big enough to double for larger game like elk. If we stay in the lower velocity ranges of the 6.5-284, 6.5×55, 260 Remington and the 6.5 Creedmoor, mild recoil is a big plus. Admit it or not, we all are better at shooting rifles that have lower recoil. For people of smaller stature or for those new to shooting, these cartridges are a great choice. But honestly, if you will never be shooting beyond 500 yards, they are a great choice for anyone. There is minimal gain when hunting deer shooting a bigger caliber or faster cartridge.
Bullet penetration and expansion are dictated by impact velocity. For the typical cup and core bullets used in deer hunting, anything in excess of 1,800 fps is sufficient. With the Creedmoor, for example, shooting a 129-grain SST, you still have an impact velocity of over 2,000 feet per second at 500 yards. This is more than enough velocity for a cup and core or even a mono metal to perform well. The Creedmoor is often touted as an extreme-range cartridge and for targets it is, but for hunting purposes, you need to keep it inside 500 yards. The same goes for the Swede and 260 Remington. As most deer hunters will never be shooting anywhere close to that range, the advantage of going to a faster, higher recoil 6.5 are minimal.
The other advantage that the Creedmoor offers is that it can be shot from a short-action rifle and it performs very well from a shorter barrel. This can lead to considerable weight savings and a much more compact rifle. For the deer hunter who is constantly on the move, this is a big advantage, especially in heavy cover. For the hunter sitting in a stand, it's likely less important, although for a western hunter on a backpack hunt, this aspect can be critical. Honestly, the reduced recoil these lower-velocity 6.5s offer is the biggest selling feature if you aren't shooting animals at 500 yards.
Extended Ranges
For those looking to extend ranges, then those 6.5s with higher muzzle velocities do offer an advantage. The 6.5 PRC, for example, adds about 200 yards of range to maintain similar impact velocity over the Creedmoor. The PRC is purposefully factory loaded to stay under the 3,000 feet per second maximum for Precision Rifle Competition. However, hand loaders are bumping this up to close to 3,200 feet per second with 140-143 grain bullets. That makes it about 150 feet per second faster than my old 264 Winchester Magnum. Many people still believe that to be a speedster (and in its day it was), but that's no longer the case. The 6.5-300 Weatherby is now the king of the 6.5 speedsters, and it can be loaded close to 3,400 feet per second.
Recoil Bang
Even with these faster 6.5s, you do get a lot of bang for manageable recoil. The ballistic coefficient on 6.5 bullets is hard to match. Combine that with the fact they are typically extremely accurate, and it makes for the perfect long-range hunting caliber for mid-sized big game.
For the western mule deer or Whitetail hunter, that scenario is often faced with some long bombs. I'm honestly not sure you could make a better choice than the 6.5 PRC. I've used this cartridge pretty exclusively in North America the past two years, and it works. It offers all the advantages of my old 264 Winchester Magnum but in a shorter action and shorter barrel. So far, it's been a heck of a lot more accurate with a much longer barrel life.
Will a 270 or 30-06 still kill a deer? Of course, it will. And if you're still happy with your rifle and not looking for an excuse to buy a new one, there's definitely no need to do that. But if you are just itching to add a new rifle to the collection for deer hunting, a 6.5 would fit the bill perfectly.
For those with no aspirations of shooting over 500 yards, I'd honestly give the 6.5 Creedmoor a serious look. If you are looking for a bit more nostalgia, then the 6.5 x 55 is a great option. For those with a desire to stretch their ranges a bit, the 6.5 PRC is a no-brainer. Are the 6.5s the perfect deer caliber? I'd say so.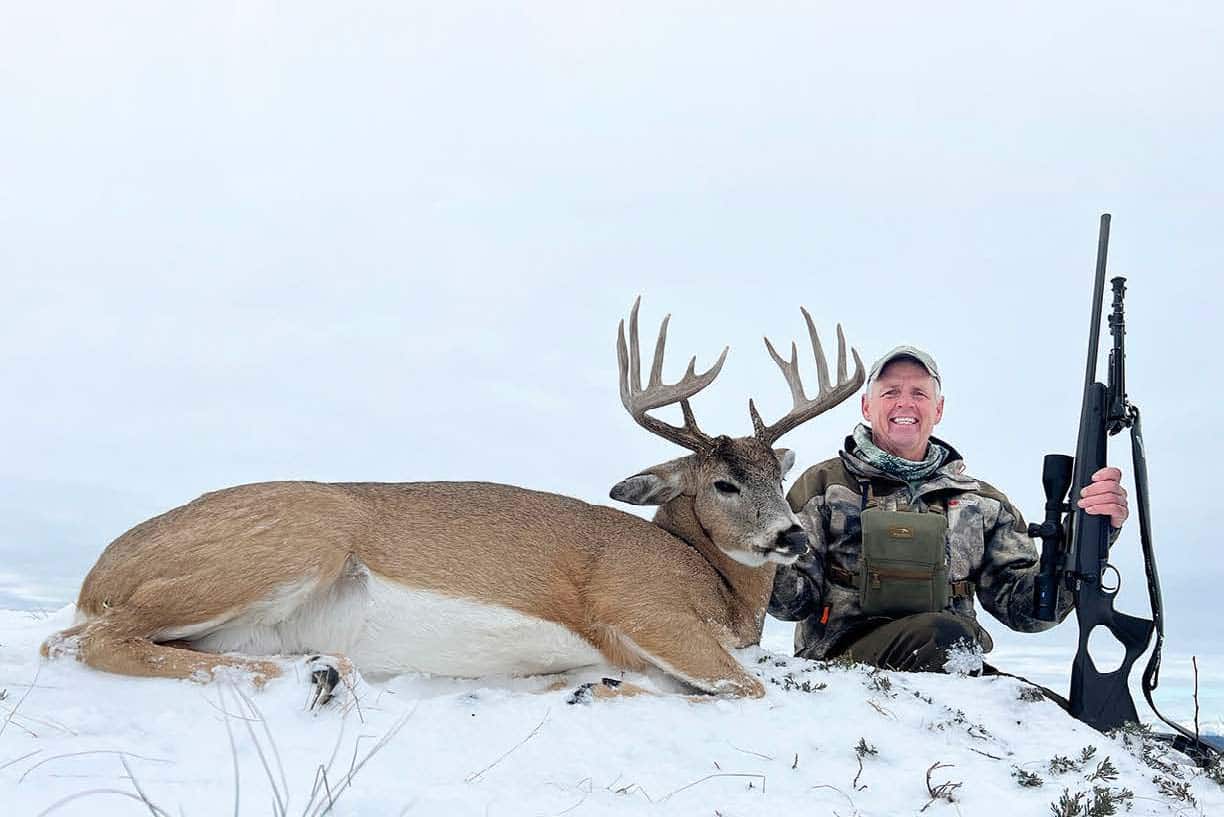 Read More from TJ Schwanky by clicking here.