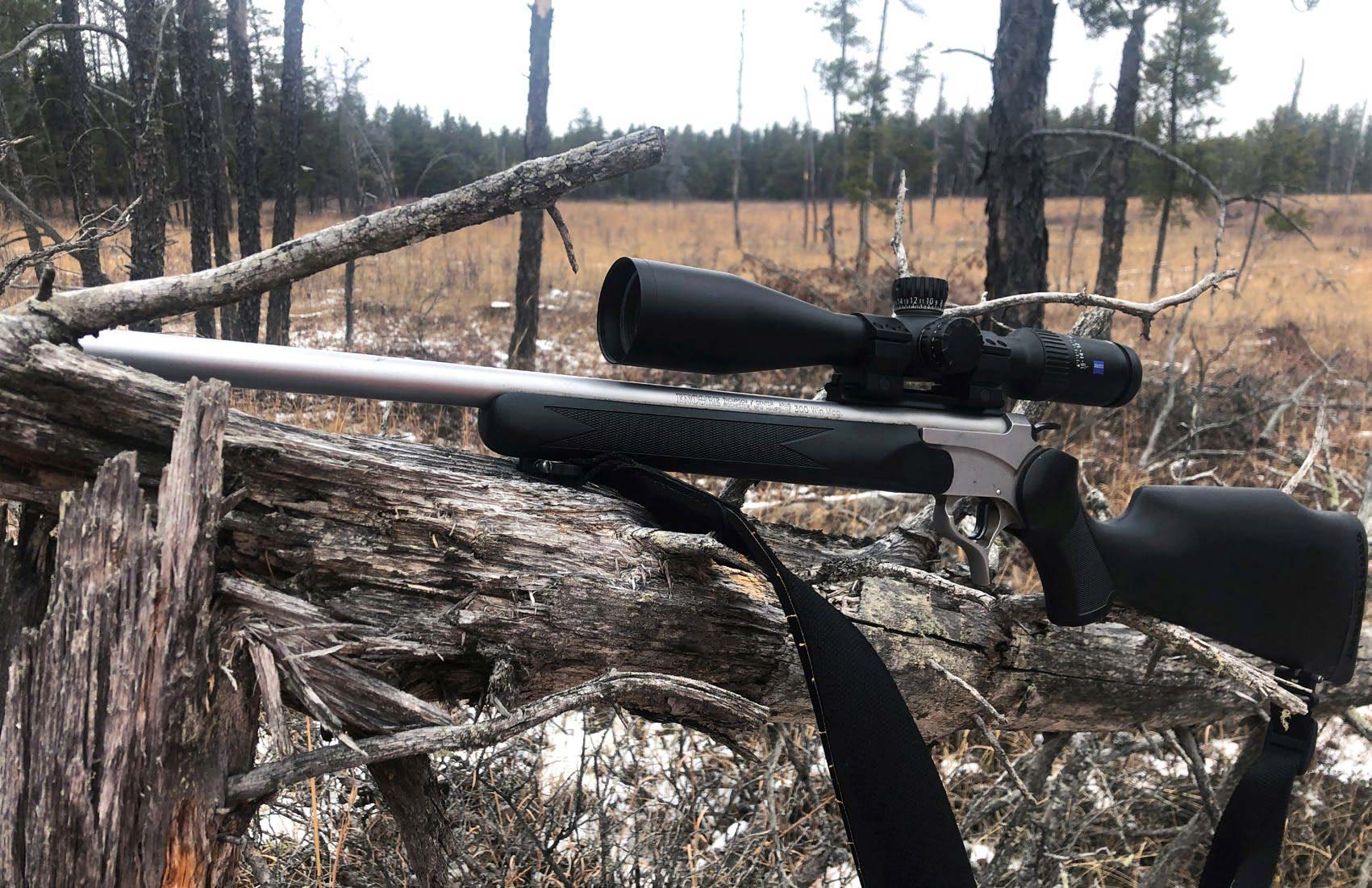 Earlier this year my friends at Zeiss sent me the Zeiss Conquest V4, 4-16 X 50 Rifle Scope to put through its paces. Early on I decided that reviewing a scope from a bench under controlled conditions is great, however as a hunter a bench review doesn't necessarily give you the whole picture, so I set out to put in as much time as possible in the field operating the scope under as many real-world circumstances as possible.
I dragged this scope through the woods, fields, and all over the province in search of deer this season and I hope that this review gives you a good feel for Zeiss' new line up of V4 series scopes. I should mention that I did put some range days in as well, shooting at distances far exceeding what I would consider to be ethical for my skill level.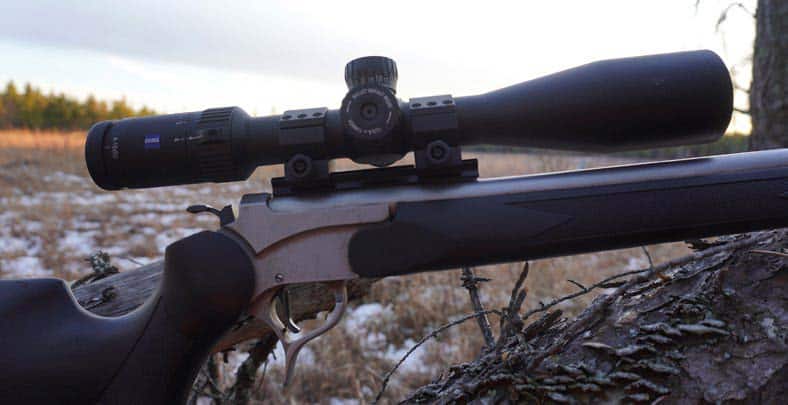 The Scope
The V4 series of scopes are the workhorses of the Zeiss brand, and by far the most affordable (but not cheap!) of their rather prodigious lineup. My scope came with the ZMOAi-T30 reticle. In plain English this new minute of angle (MOA) reticle includes 1 MOA hash marks as well as windage correction and hold-over dots that are perfectly placed in the field of view for ease of use with minimal distraction. The center part of the reticle lights up and is extremely useful in low-light conditions.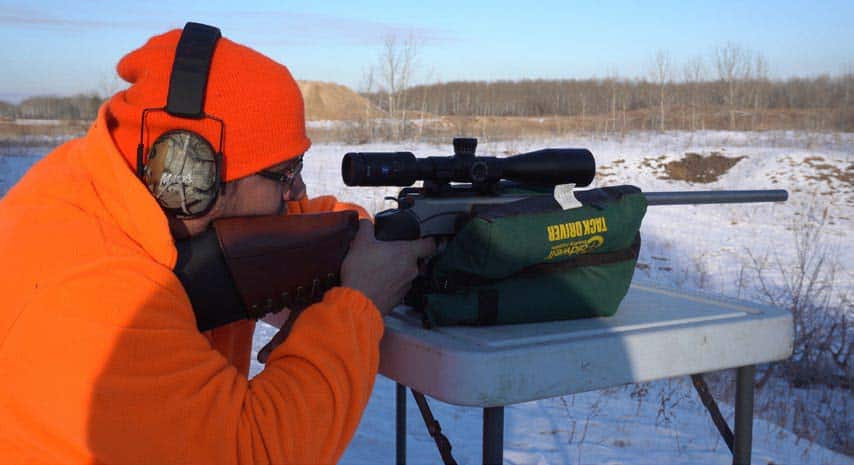 Out of the Box
The Conquest V4 is an absolute work of art and upon opening the packaging, the scope was snugly held by high density foam to ensure its safety during transport. Also included in the box were instructions, the battery for the illuminated reticle, a heavy-duty cleaning cloth and a ballistic data card.
As expected, everything was neatly packaged and exuded a high-quality feel and look. The scope is beautiful, and attention to fit and finish is exactly what you would expect from an optic of this calibre.
Sighting In
After mounting the scope to my Thompson Center Pro Hunter 300mag rifle and bore sighting it as per the instruction manual it was time to head to the range and get the scope sighted in. During the sighting in process, I was extremely pleased with the workmanship and crispness of the elevation and windage knobs. The elevation turret is easy to adjust but has enough resistance that you aren't worried about it moving on you. The windage features an external locking turret, and adjusting it was a simple as pulling up on the turret ring to unlock it, dialling it in and then pushing the ring back down to lock it.
I found that when re-indexing the adjustment back to zero which is relatively simple and expected given the vast array of firearms and calibers on the market, it was important to pay close attention to detail and ensure a steady hand. Take your time, follow the instructions in the manual and probably forgo that second cup of espresso before attempting this.
I sighted in for zero at 200 yards. I find that this serves me well at close to medium distances. While I am by no means a long-range shooter, I am comfortable to about 350 yards from a bench or rest in the field.
The Glass

It goes without saying that Zeiss is an industry leader when it comes to glass. The V4 series is no different here. German designed and engineered but built in Japan, the quality of the glass is absolutely amazing. Especially considering the price point. The V4 series features 90% light to the eye transmission, which in the real world means that you'll be ready to squeeze the trigger from first light all the way to last light.
From a practical perspective, Zeiss' T-Coating allows for high contrast viewing that is especially noticeable when woods hunting. The ability to pick out a brown deer quickly and accurately, in a brown backdrop is pretty incredible. Finally, Zeiss' LouTec rain coating makes the lens almost hydrophobic. It was pretty amazing during a misty hunt that would have affected other lenses negatively.
She Glows!
I touched briefly on the illuminated reticle earlier and wanted to expand a little here. I have been rather dubious of other illuminated reticles. I often find that at even the lowest setting, they are more of a distraction than an improvement. In Zeiss' case, the illuminated reticle design is a pleasant and welcome bonus. The lowest setting is perfect for the first few minutes of legal shooting light. It gives you just enough glow that you are confident in your shot placement, but your sight isn't blown out by the glow.
I think this feature will also be extremely useful while hunting black bears as bruins at last light are notoriously difficult to get a great sight picture on. Especially when seconds count. The illuminated reticle is definitely going to help ensure ethical shot placement and at the end of the day any tool available to aide in an ethical shot is bonus in my books.
Finally, I very much appreciate that the reticle turns off between levels. While it's a small thing, it makes flipping on your reticle quick and easy without losing the setting you prefer.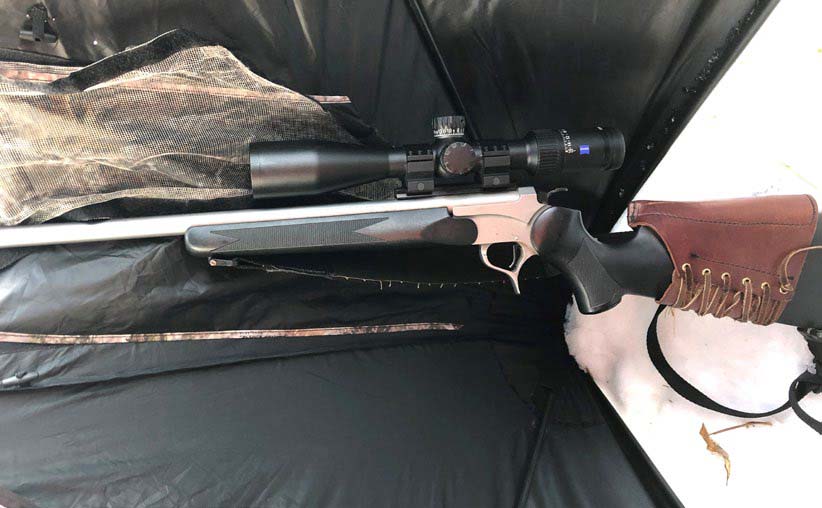 Magnification
The Conquest V4 comes in a few different configurations. From 3-12 X 44 to 6-24 X 50. I prefer a 50mm objective lens and so opted for the 4-16 magnification. While I very much appreciated the higher magnification level on the higher end, it took me a bit to get used to the 4-power magnification. Much of the hunting I do is deep in the woods on public land, and so if anything, the 4 power was maybe a little too much for that style of hunting. It is certainly doable but if hunting in close is your primary game, I'd be looking at the 3-12. Even with the smaller objective lens.
From a tree stand or hunting the edge of fields the 4-16 was absolutely perfect and I'll be setting up my tree stands a little further from the bait this season so I can capitalize on the magnification of this scope while bear hunting.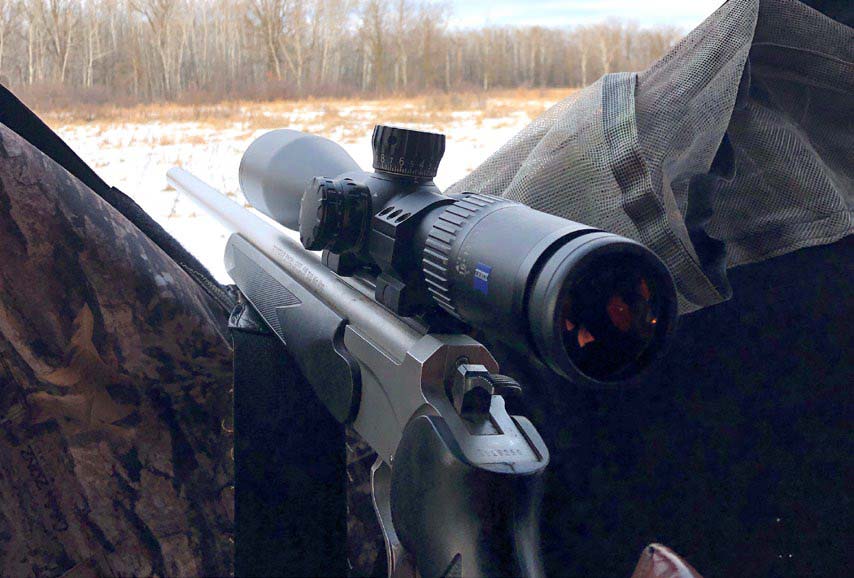 Cost
This scope sits at right around $1100.00 USD at most retailers and can be found for under $1K if you look hard enough. I have shot numerous scopes around this price point and at the end of the day, I don't think you'll find better value for your hard-earned dollar that this series. I also don't know that this scope will compete with something three times the cost, however I would also argue that if you're looking for a solid, high quality mid-range scope you're getting a ton of bang for your buck with this series.
The Verdict
For hunters and target shooters alike, I don't think you'll find a higher quality scope at this price range than the V4 series. From the bench to the woods, I spent countless days afield with this scope as my constant companion and every time I'm in shooting position I'm confident that as long as I do my part this scope will excel for many years and adventures to come.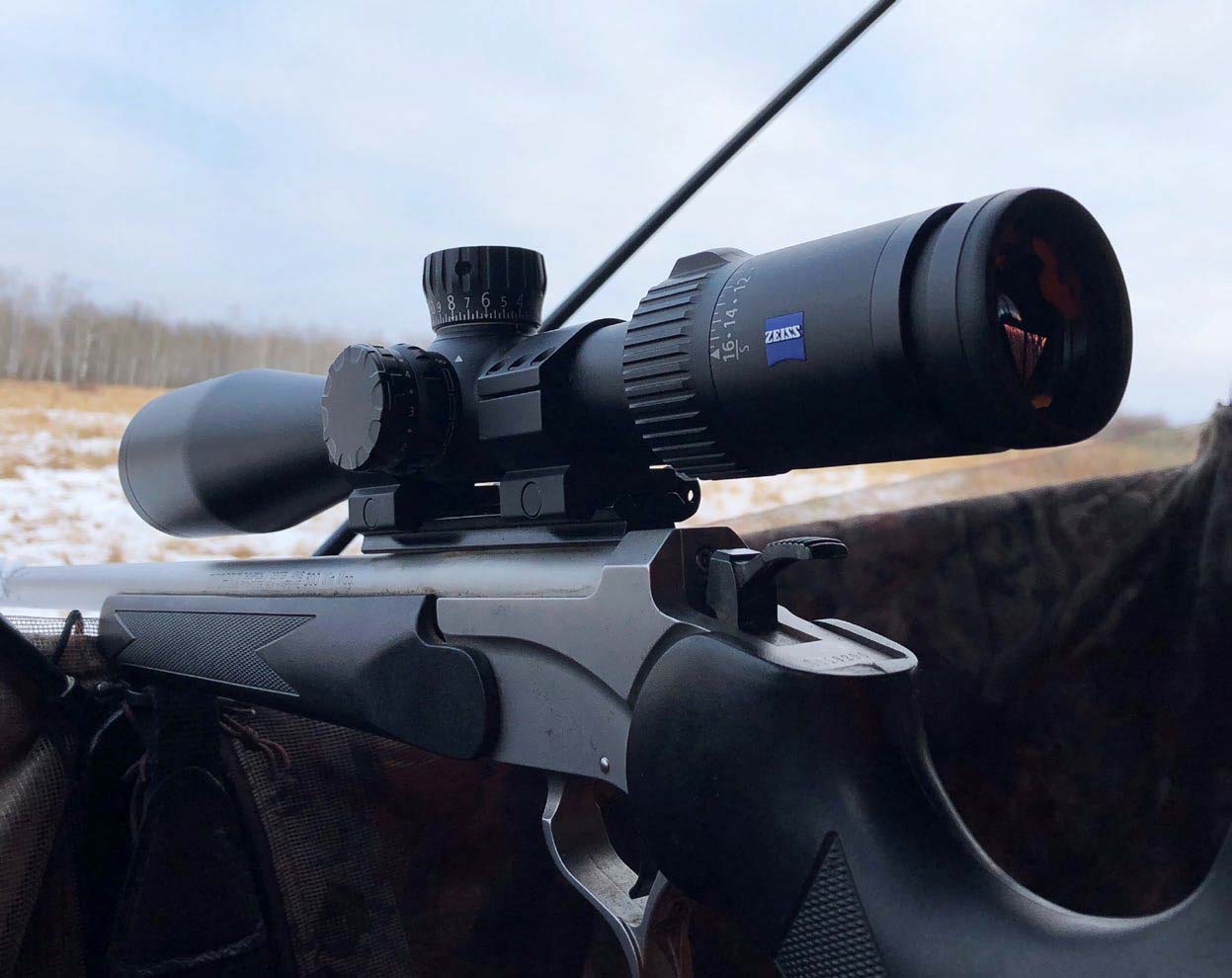 One (set of) Ring(s) to Rule them
If you're considering a Conquest V4, and you can find a picatinny base for your rifle, consider ordering yourself a set of Zeiss' new Precision Rings. Wider than most rings, the Precision Rings give you a more secure mounting solution. Especially for heavy recoiling calibers. Target shooters will appreciate the anti-cant bubble level built into the ring and the micro radiusing on all leading edges won't mar your scope. Buyer beware, these rings are designed for mil-std and picatinny style bases. They will not fit on a Weaver style base. In the states there are many custom mounting manufacturers that will likely whip something up for your particular rifle, but up here in Canada it proved impossible to find a picatinny style rail for my Thompson.
By Noel Linsey