We Are Hunting Black Friday Deals
Black Friday is officially one week away.  In order to keep you safe and away from the crowds (and possibly in a tree stand), we are compiling as well as updating the best early, day of, and late Black Friday deals so you can still save on all your hunting and outdoor needs.  E-bikes, grills, rifle scopes, accessories, and more – we got you covered.
Our method: we are checking everything from big box retailers to mom-and-pop shops for the very best deals on Black Friday hunting/outdoor gear and then making sure it's the most competitive price on the internet.  We will update this daily and continue to weed out deals that no longer exist as well as update with latest and greatest.
Follow us on Facebook or subscribe to our newsletter to stay up to date!
* is for trusted name brands
Best Black Friday Sitka Deals:
Sitka has taken the industry by storm and one, if not the, premier clothing companies in the outdoor industry.  If you're here for yourself, you know what we mean.  If you're shopping for a loved one, they'll feel the love and know you got them only the best.  Below is our list of the best Black Friday deals thus far on all things Sitka.
---
Help Support one of our very own – our beloved writer Larry L. Weishuhn and buy his new book – Campfire Talk. 
"This is a great book for anyone that loves the outdoors. Luke and Larry share a wealth of information on hunting and fishing as well as cooking wild game. I especially enjoyed the story of the old six point that Larry hunted. If hunting wild hogs is your thing Luke has you covered. Don't miss this one. 5 stars."
"Great read. Luke and Larry's years of experience and knowledge of hunting, fishing, cooking and much more, is so evident in this book. Fun, easy to read and very entertaining. 5 stars from me!"
---
Save on the best Black Friday Cellular Trail Camera Deals
Cellular Trail Cameras are taking hunting and convenience to a new level.  Aside from hunting, there's something special about staying up to date on what's going on in the woods when you're not in them.  Getting photographs and videos to your cell phone is a joy that be felt long before and after the hunting season.  We test these all year long and have had 100s of them in use in our Rut Report program this fall, below is a list of some can't miss deals on the best Black Friday cellular trail camera deals.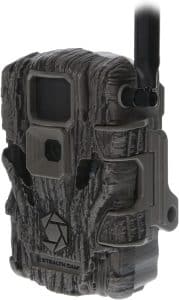 Save on the best Black Friday Trail Camera Deals
Although not as popular and up to date as the cellular trail cameras – there's a time and a place for these Trail Cameras.  For those that aren't as into the technical side and don't want to pay for data and cellular plans, these are a great fallback.  The list of the best Black Friday trail camera deals below won't trail you in the wrong direction.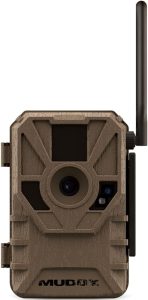 ---
Best Black Friday Hunting Deals (Accessories/Stocking Stuffers):
There's no rhyme or reason to these – these are just great deals we have found for the ultimate stocking stuffers.  Headlamps, socks, batters, and more – these are just some fun stocking stuffers and great gadgets to give to any outdoorsman and outdoorswoman.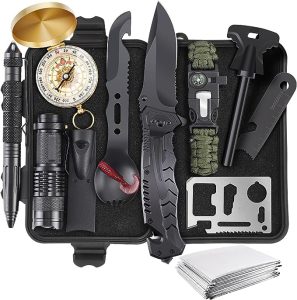 ---
Best Black Friday Hunting Optics Deals (Binoculars, Rangefinders, Spotting Scopes, and More)
These are niche and specific need.  We recommend talking to the loved one prior to purchase to make sure it fits what they need from an optics standpoint.  But if you're here for yourself, you already know what to do.  Below is a list of the best black Friday rangefinders, the best Black Friday, Binoculars, and the best Black Friday scopes and more.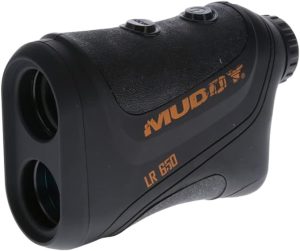 Best Black Friday Rangefinder Deals
Best Black Friday Binocular Deals
Best Black Friday Spotting Scope Deals
Best Black Friday Rifle Scope Deals
---
Best Black Friday Tree Stand Deals (Harnesses, stands, and more)
You've heard every hunter talk about their "time alone in a treestand".  It's therapy.  Here's a list of some of the best Black Friday Tree Stand deals to get you started.  And don't forget to read our tips for finding and creating great treestand locations!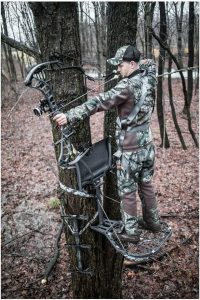 ---
Best Black Friday Hunting Pack Deals
Black Friday promises an array of unbeatable deals and discounts on hunting backpacks that will make your hunting experience more comfortable and efficient.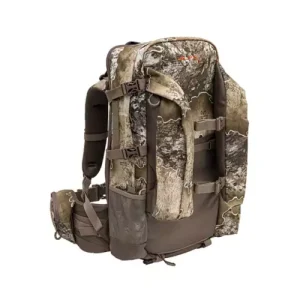 ---
If you've made it this far, we thank you and appreciate you.  Stay tuned daily from November 17th, 2023, until December 1st, 2023, so we can help you save on all your personal and gifting needs this holiday season for the hunter and outdoorsperson in your life.  Again, do us a favor by subscribing to our newsletter and following us on Facebook so we can deliver the outdoors to you.
---
Affiliate disclosure: This article was written without bias or paid advertisement.  We may receive a small percentage of purchases made from the links in this article at no additional charge to the reader or person buying.  If you want to support our work, so we can continue to create this type of content for you, please purchase the products using the links provided above in this article.  Thank you!