Clatter-clack, clatter-clack, clatter.
As the sound of clashing antlers resonated through the evergreens, inbound bucks suddenly emerged from three directions. The experience was just like ringing a dinner bell, and undeniably the most immediate response I'd ever had. Each buck seemed to have an innate radar drawing them to my precise location.
Sound too good to be true? That was almost 30 years ago! Ever since that day, I've experienced the same scenario countless times. Indeed, there's something magical about using a grunt call and rattling antlers to entice Whitetails during the rut.
Literally minutes before that moment, I'd been daintily inching my way along a trail en route to my stand. Calculating each step, I dedicated great care to my placement of each foot to avoid cracking branches and leaves. I'd been undetected as I successfully navigated my way to my stand.
It was November 14 and the doe estrus was turning on. Conditions were perfect with an overcast sky, mild temperatures and a pungent odor from falling leaves blanketing the forest floor, not to mention great acoustics. Believe it or not, before rattling, I could actually hear bucks sparring in not one, but two different directions. I estimated each pair to be less than 100 yards away.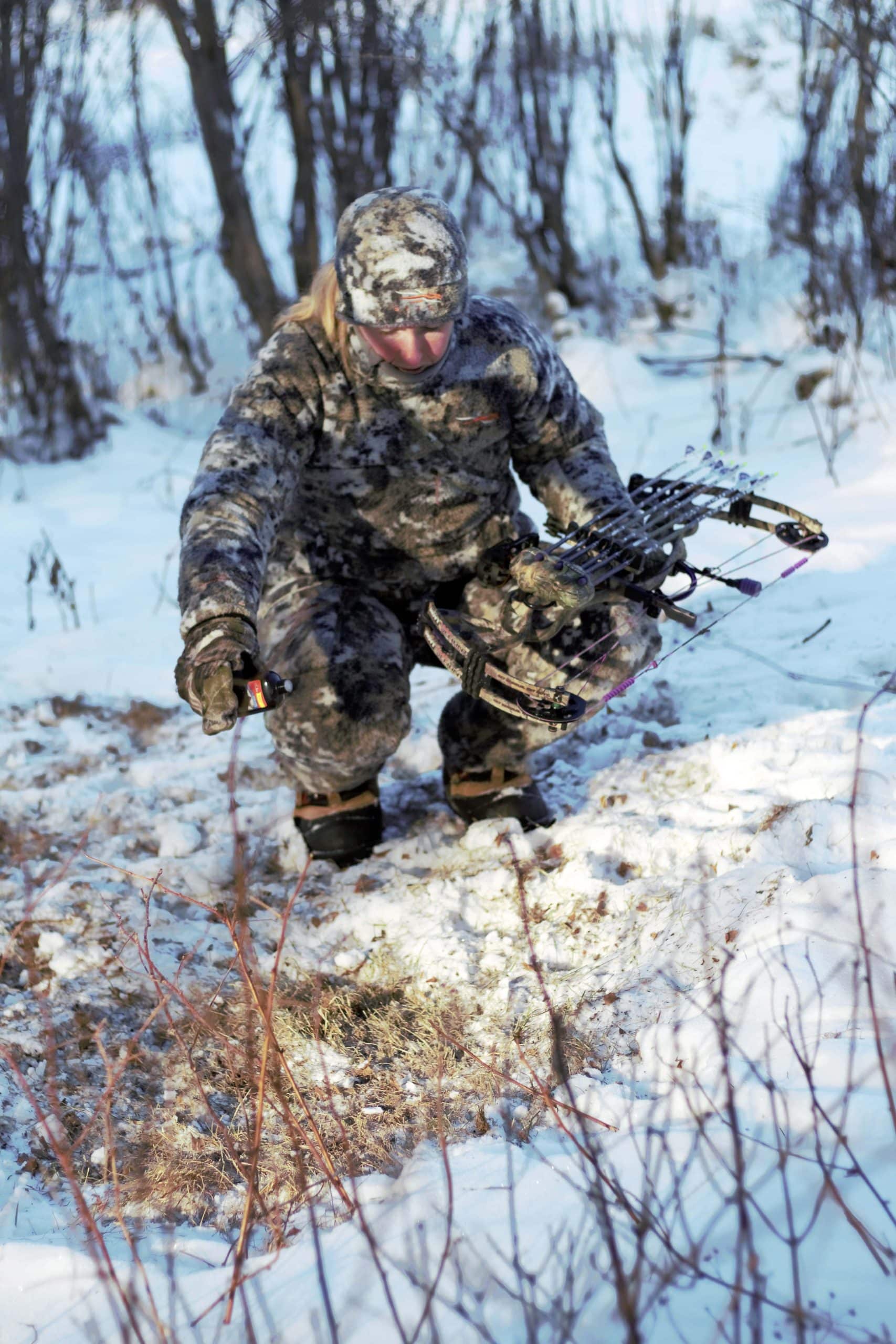 Perched in my tree and with all senses on high alert, I could still hear the deer all around me. Some were sparring while others were raking their antlers to create those telltale rubs deer hunters love to see. The term, "surreal" doesn't even begin to describe what went on that day. The idea of actually listening to deer in multiple directions was awesome!
Given the audible aggression, I did the most logical thing. Without waiting, I immediately picked up my rattling antlers, began with a few subtle grunts and proceeded to tickle the antlers together. I first made a distinct "clack," bringing them together. Then I firmly but cautiously ground them against each other as though two unfamiliar bucks were feeling each other out to assess size and stature. After 20 seconds of bone-on-bone contact, I paused for a brief time and then carried on with greater intensity. "Clatter-clack-clatter," was the sound.
To make an already brief story even shorter, and following the unmistakable sound of hooves snapping dry branches, I experienced a respectable Whitetail buck bounding in. Anticipating his arrival and already at full draw, I zeroed in on his massive chest. As soon as he stepped into my mock scrape, just 12 yards away, my arrow passed through his massive chest. Seconds later, and only 30 yards away, I watched him collapse. Then, as if that wasn't enough excitement, a young buck appeared moments later to see what all the commotion was about.
But the excitement wasn't over. Barely five minutes later after the younger deer made his exit, another buck emerged from cover to see what all the ruckus was about. As I climbed out of the stand, no sooner had my feet hit the ground than a book Whitetail made an appearance. While the one I shot made Pope & Young, all I could do was watch in amazement as these events unfolded before me. At 15 yards, this behemoth eventually realized he'd been duped, and he spun and disappeared into the cover of the forest.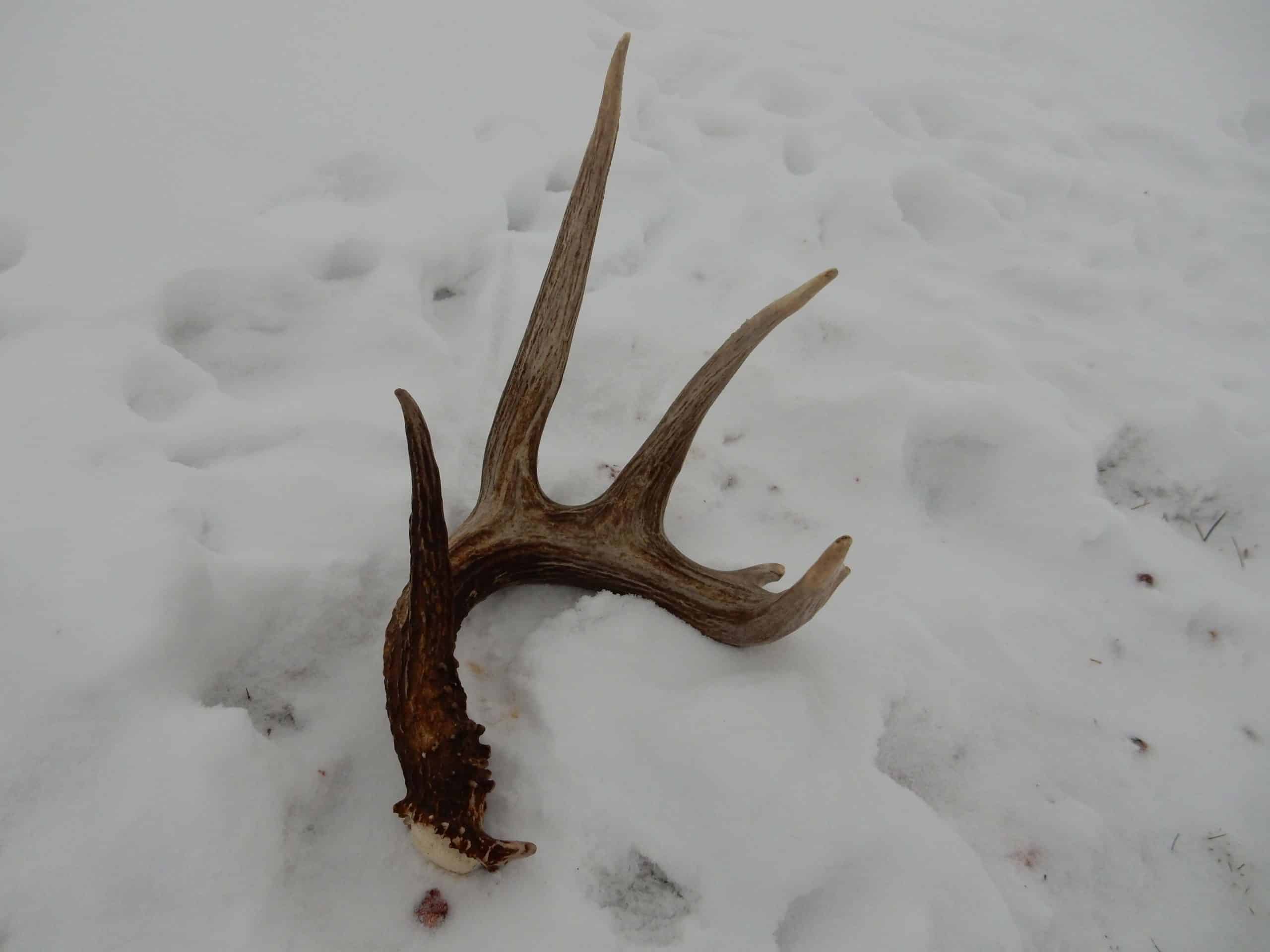 Rattling Works
If I had a dollar for each time I've heard guys say rattling doesn't work, I'd be a very wealthy man. The fact is, it doesn't work for a lot of people. But let me qualify that statement. After watching and listening to many hunter's techniques when rattle antlers, I have no doubt that it has never worked for them and it likely never will. Like most outdoor pursuits, a careful mix of finesse, knowledge, skill, timing and logic all come into play when rattling and calling Whitetails. Simply grabbing a set of antlers and haphazardly banging them together is as productive as playing a round of golf with a baseball bat.
It's important to understand why a buck comes to the sound of rattling antler-on-antler. Physical confrontations are about expressing and determining dominance and subsequent breeding rights. Many bucks will be attracted to the staged sound of their peers sparring, not because they want to fight, but rather out of curiosity. They simply want to know who their competition is. In some circumstances, when posturing and aggressive maneuvers fail to intimidate, physical contact and the eventual locking of antlers gets underway. This is sometimes a short-lived encounter with dominance determined quickly, or it can become a sensational battle lasting for hours on end.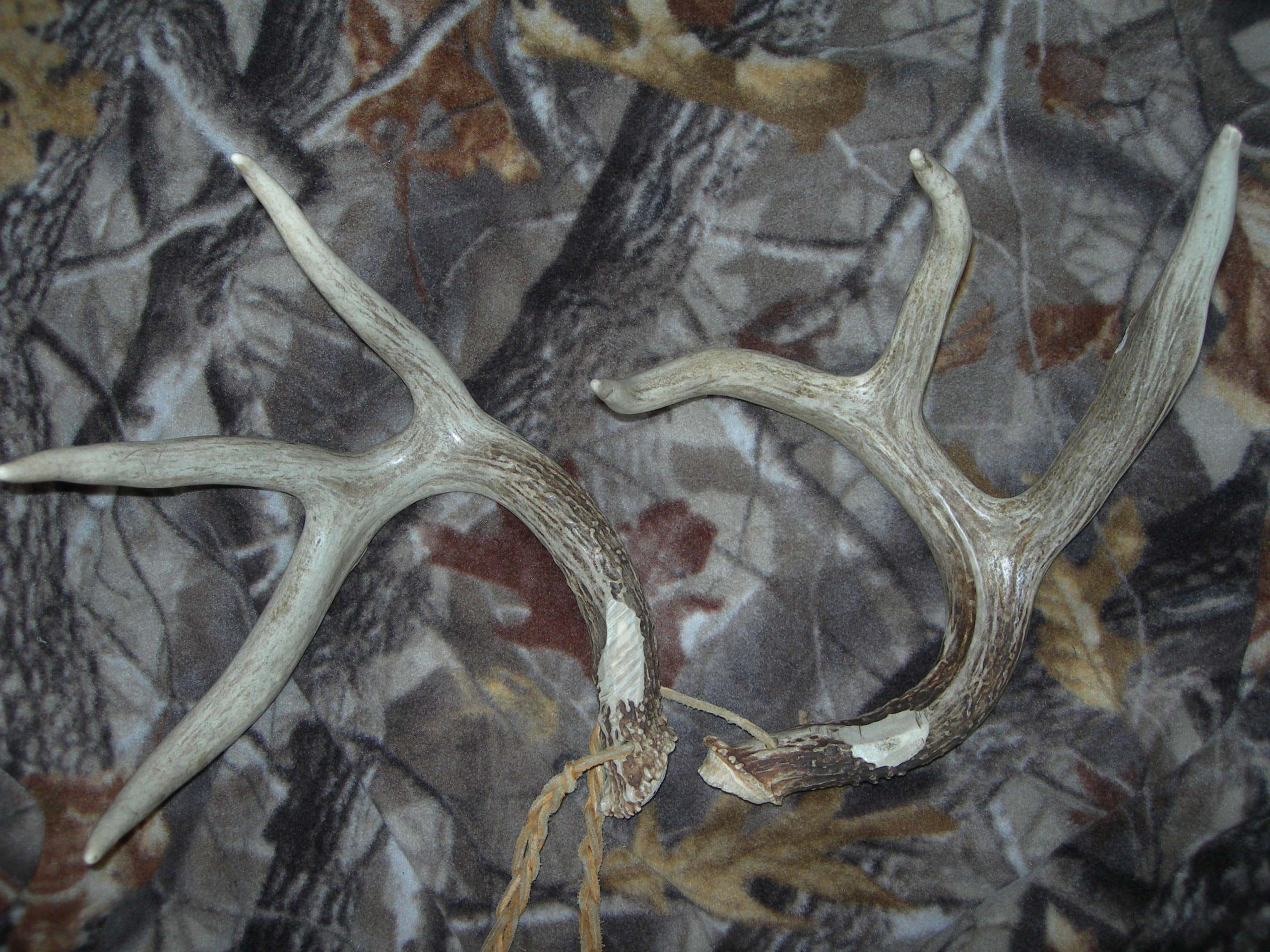 Timing Important
Know that rattling doesn't work every time. In fact, it often doesn't work at all. In areas with a high buck-to-doe ratio, the odds of getting a response go way up. If you rattle in areas with a good cross-section of young, middle and older-aged bucks during the pre- and peak-rut periods (October 20 to November 18, specifically in Canadian provinces and the northern U.S.) you increase your chances of rattling in a buck considerably. That's not to say that rattling doesn't work at other times, but understanding a buck's motivation at this time of year clarifies why they respond better under those circumstances.
Even still, over the years I've come to rely on rattling as a very effective tool for bringing deer to me. I've learned that the 48- to72-hour window when does go into estrus is the perfect time to rattle in a buck. Throughout most of Canada and much of the northern and even central United States, the first estrus generally occurs between November 9 and 16.  While many feel that weather dictates when this takes place, I believe weather has less of an impact than people think. Biologists confirm that photo-phase, or diminishing light conditions being prevalent, dictate this annual breeding phenomenon as the days become shorter.
So, now that we understand the importance of capitalizing on timing and higher densities of bucks, it's equally important to consider the type of antler used and the rattling process itself.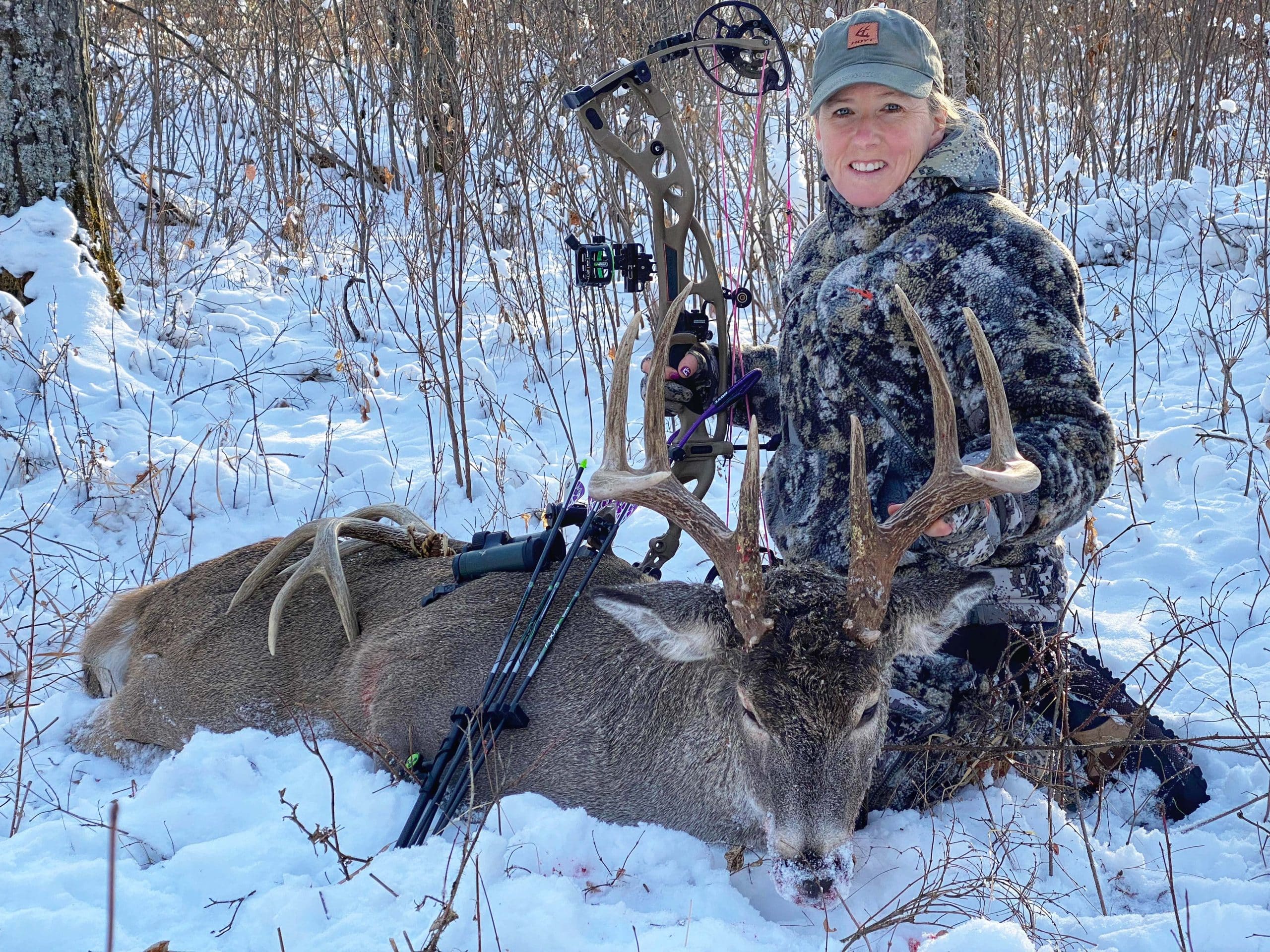 To attract a buck to sounds emulating a familiar occurrence, it's imperative that the hunter do everything possible to duplicate natural conditions. For instance, many hunters just grab an old set of antlers that have been sitting in the garage, or worse yet, have been outside for some time.
The rattling sounds made with these is often dulled and unnatural. When choosing rattling antlers, look for the freshest set of sheds that you can find. My favorite rattling antlers are both right-sided four-point sheds. Each was found within hours of dropping in February. I know this because when I picked them up, there was still bright red and wet blood on the pedicles. Commercial synthetic antlers can work, but in my opinion, nothing beats the real thing!
Many hunters deem larger antlers to be more productive in attracting larger deer. While I believe there is some truth to this, I've also learned that each and every buck responds differently based on circumstances. For the sake of description, I generally use antlers that would fall in the 120- to 140-inch range if you were to measure them as a set. That said, I also prefer to saw off the eye guard or G-1 for safety reasons. Keeping this tine intact can result in smashed fingers if extra care is not taken during the rattling process.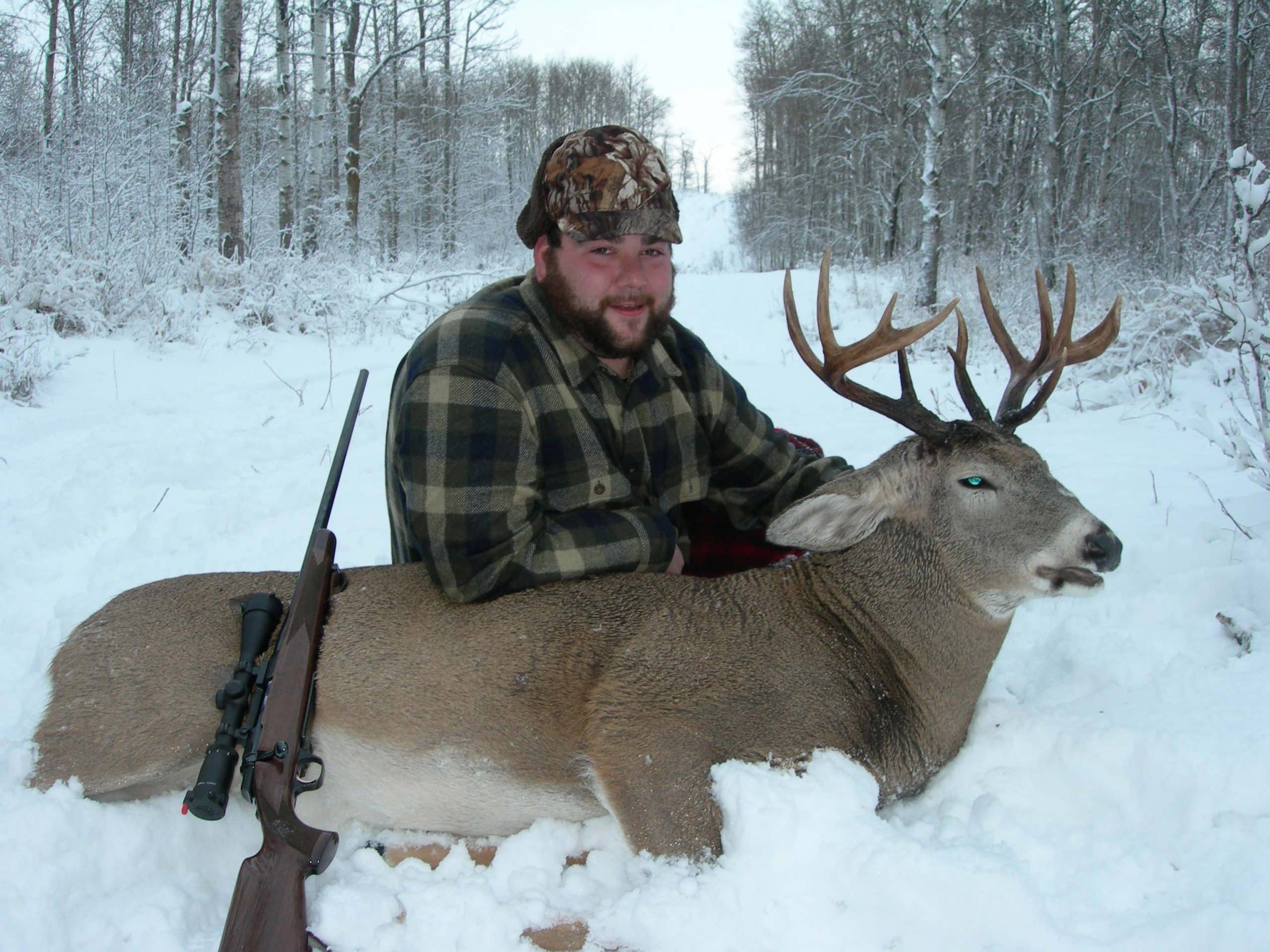 How to Rattle
With a good set of antlers in hand, learning how to rattle is relatively simple as long as some attention is given to detail. Remembering two things will carry you a long way toward successfully bringing in a buck. The first is that regardless of when or where you use rattling antlers, the goal is to replicate a natural confrontation. The second is that the instant those two antlers come together, anything can happen… and it often does.
While many hunters haphazardly smash antlers together in hopes of attracting a buck, I prefer the finesse approach. How can one possibly finesse rattle a deer, you ask? Well, much like jigging for walleye, sometimes you get lucky regardless of what you do. However, to consistently score, technique and process are imperative. Many different methods work, but I've found that an increasingly aggressive sequence generally outperforms the haphazard approach.
If you've ever watched two bucks approach each other during the rut, you can relate. As you begin your rattling sequence, imagine you are two bucks doing just that. As they size each other up, unfamiliar bucks will often first posture, then slowly approach. Initial contact is usually with caution, sliding their racks together as though they are evaluating their peer's headgear. They often do this for up to a minute and then separate.  A common encounter might involve a two-to-five-minute break during which time each posture, grunt, rakes branches, urinate and circles the other. As they come together again, it is with more aggression. As the hunter rattles, they may become more aggressive. Once antler-on-antler contact is made, they rarely separate.
This is where many hunters make a mistake. Thinking that simply bashing bone-on-bone is enough to entice a curious buck, they often separate the antlers frequently and hit them together with no rhyme or reason. Again, this may sound unnatural. A natural confrontation involves twisting and grinding, with periodic clatter of bone-on-bone. This portion of the sequence should last for up to a minute.
Then, following that deliberate physical confrontation, they separate cleanly. Finally, following a seven to 10-minute break complete with posturing, if the confrontation continues it is often with complete commitment. To emulate this final phase of the confrontation, you need to bring the antlers together as loudly and aggressively as you can. At this point, you're trying to mimic an all-out antler-splitting fight to establish dominance. After a full minute of loud and intentional rattling, again separate with a clean break and continue with grunt sounds and raking of branches or leaves. Aggressive rattling of this nature will often force nearby bucks to make a decision. Sensing the growing tension, they will either vacate the area or come in for a closer look.
On average, I bring in up to 15 bucks each November using this technique. The odd buck is drawn in throughout the latter weeks of October and less so during the last week of November and first part of December. To clarify, when I say drawn in, I'm referring to bucks that approach to within 50 yards and most within 20 yards. Some come running in like a freight train, others literally sneak in. Done correctly, this method works just like a dinner bell.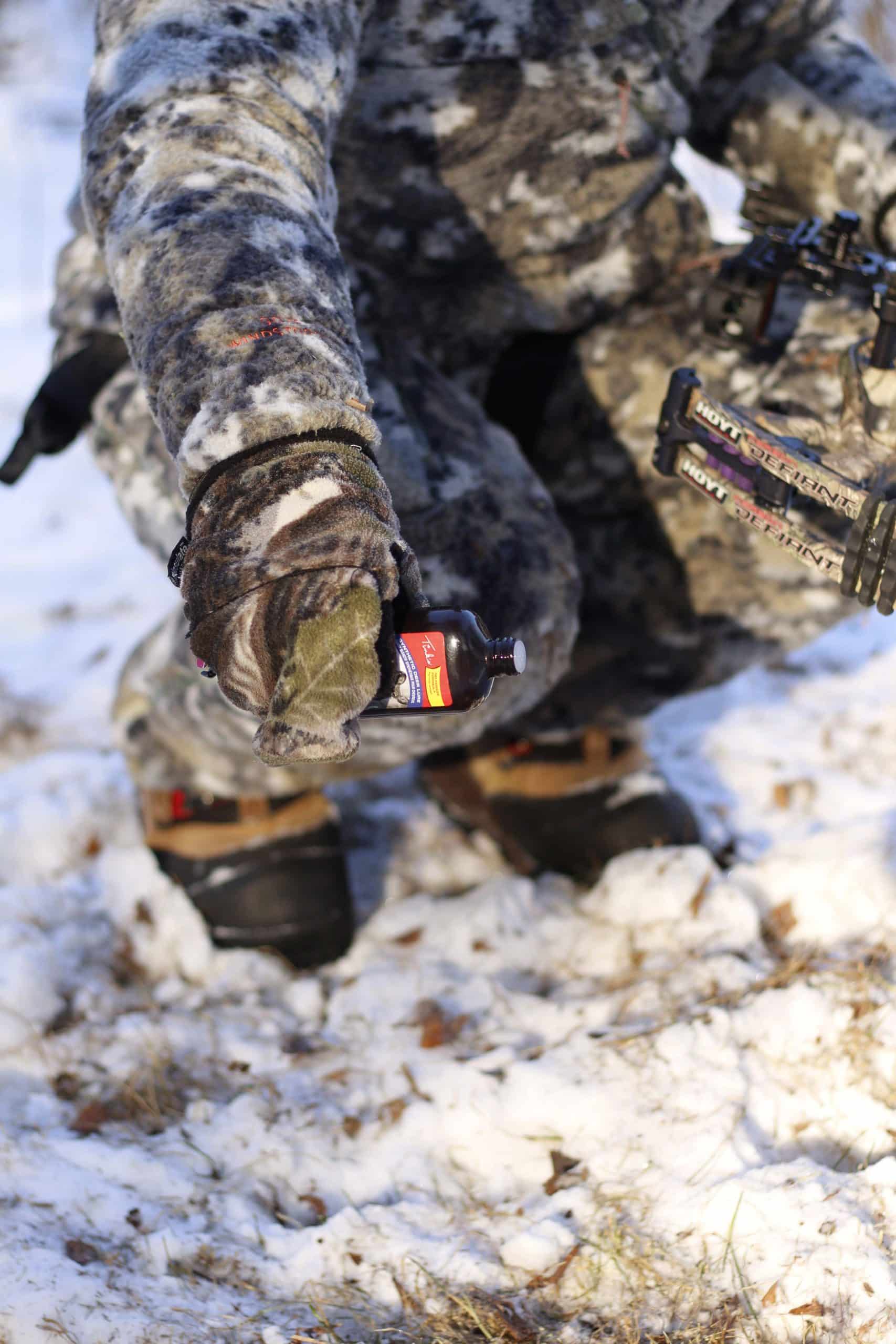 Other Variables
Rattling relies on the ability of the bucks to hear and their interest in exploring the commotion. While it can be an effective strategy when done properly, rattling can be extra effective in sub-zero temperatures, simply because the sound travels that much better in the cold. Likewise, calm days can produce better results than windy days.
Combine the right conditions with supplemental tools like a call, a doe decoy and making a mock scrape, and suddenly you create a different set of circumstances. One of the most effective tricks that I employ is to craft a mock scrape along a traditional scrape line beginning in mid-October. By doing this, I encroach on the resident buck's territory and also prime him for breeding readiness by frequently depositing doe-in-estrus scent. After taunting him for a couple of weeks, when I rattle, the resident buck is often brought in on the run. It sounds simplistic, but based on years of success, let me tell you, it works!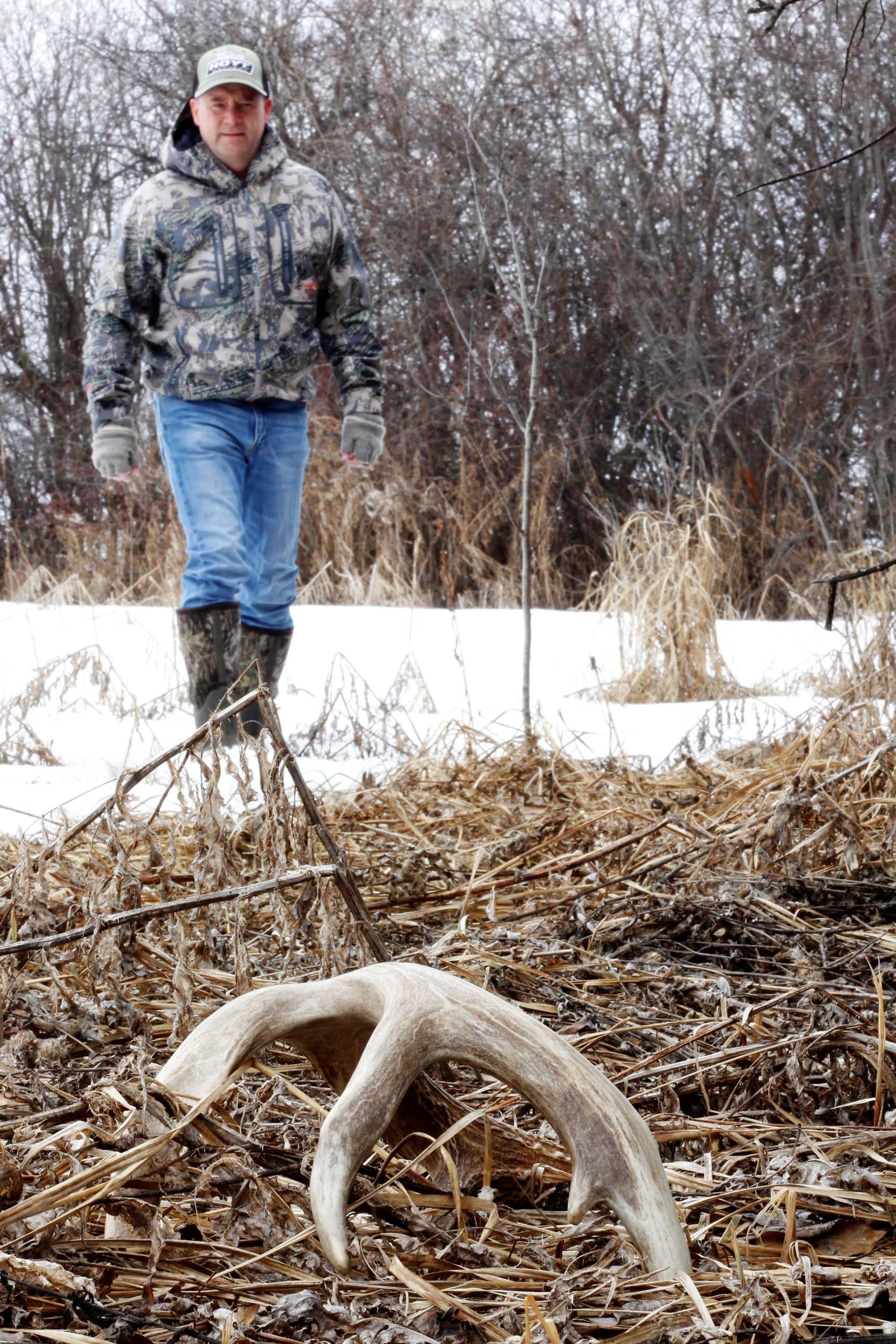 Calls Entice
The vocalizations that are most relevant for hunters are the buck grunt and doe bleat. Deer, like other ungulates, become more vocal and vulnerable during the rut. Their instinct to find breeding partners kicks this heightened communication into gear.
Aggressive bucks who hear another buck grunting may respond to confront the intruder. In comparison, a buck may also respond favorably to a doe bleat in hopes of a chance to breed. Both are typical scenarios that can be used to entice a buck. As a rule, buck grunts are very effective up until the first estrus. Then they become less effective, even repelling bucks after that. Then, for a short window a few days long when Whitetails go through their second estrus (commonly between November 21 and 25), these vocalizations can again become very effective in communicating with and enticing a buck into shooting range.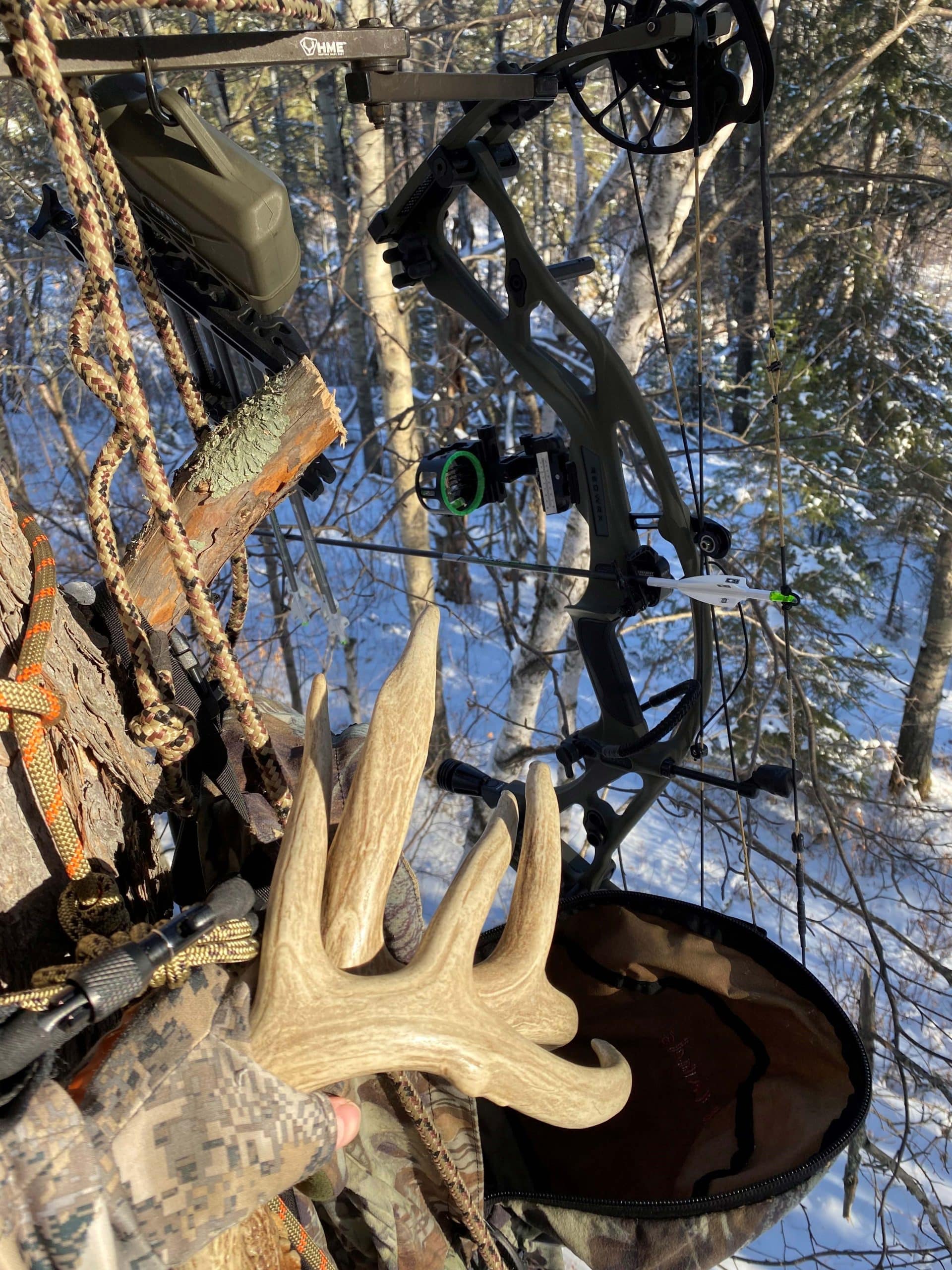 FIVE-STEP RATTLING INSTRUCTIONS
Begin subtly. Using a grunt tube, call a few times prior to beginning. Then start with a light tickling of the antlers. Do this for one minute.
Take a five-minute break. Grunt-call periodically throughout.
Bring antlers together more aggressively. Grind and slide the tines and main beam with moderate to high volume. During this second phase of the sequence, rattle for one minute.
Take a seven to 10-minute break, again grunt calling throughout.
For the third and final phase of the rattling sequence, simulate an all-out antler-splitting, tine-grinding brawl. Continue for one to two minutes and then separate.