And how to get those extra hours in the extreme conditions.
In case you came here just to find out what you should buy – I'll cut to the chase and list my favorites here.  But below, you'll find all my picks as well as how to layer for the cold weather hunts and not let discomfort be the difference between you and a successful harvest.  Spoiler alert – Sitka has separated themselves from the pack.
---
Best Base Layer: Sitka Gear Merino Heavyweight Half Zip Top and Sitka Gear Merino Heavyweight Bottom
Best Insulating Layer: Sitka Kelvin Aerolite Jacket and Sitka Kelvin Aerolite Pant
Best Outer Layer: Sitka Fanatic Whitetail Jacket and Sitka Fanatic Whitetail Bib
---
Perched high in my lock-on stand, the air temperature was 0°F (-18°C)—cold, for sure, but manageable, if not for the windchill and humidity. With 12 mph (20 kph) winds and 85% relative humidity, a conspicuous bite was in the air. Thankfully, in over 27 years of hunting the Whitetail rut, and through much trial and error, I've learned how to layer my cold weather hunting gear. I've even learned a few tricks for taking the edge off and buying those precious extra hours on stand.
Times have changed. Today, hunters have easy access to proven layering systems that retain warmth and extend our time in the woods. Whether you are deer hunting or sitting for long periods of time calling winter coyotes, dressing for the cold can make your outdoor activities a lot more comfortable. Fail to layer properly and you may as well pack it in and head home.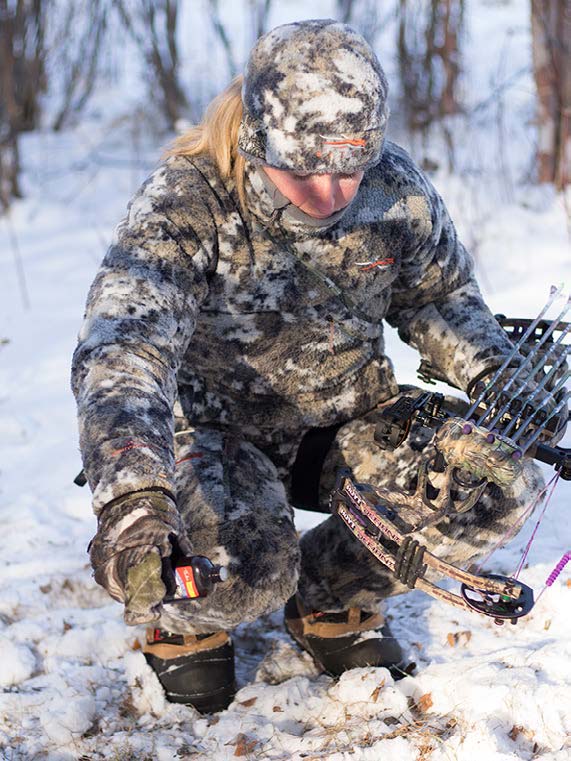 Living in Alberta, Canada, I'm both a resident hunter and a professional outfitter/guide. My deer and coyote hunters rely on me to advise them on what to wear to ensure that they are warm and comfortable on the stand.
Every year, I'm asked by my guests about how they should dress to hunt all day in the cold. My answer is this: braving early winter's snowy and sometimes blowy conditions requires some careful insight and investment. The good news is that some of today's manufacturers— albeit a short list—have come up with great options. While several companies specialize in technical apparel with a focus on base, insulating and outer layers, only a few make complete systems for hunters needing to hunt in the extreme cold.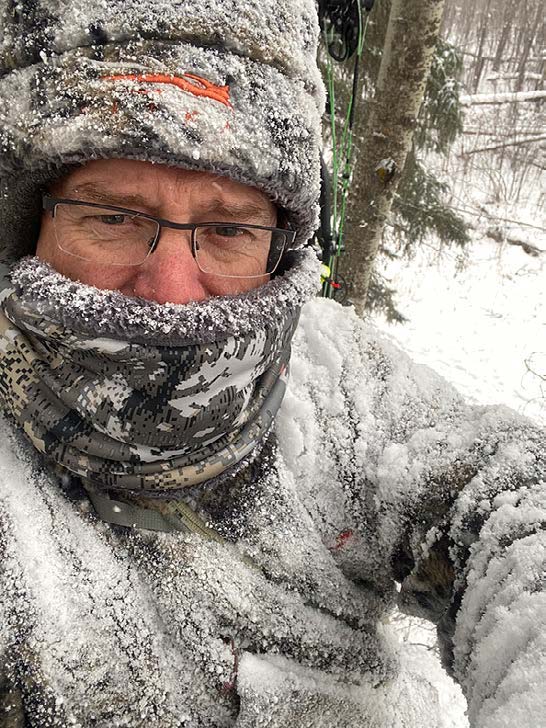 Know Your Body
First and foremost, when you consider a cold-weather layering system, it's imperative to think about your own body. Many of us heat up quickly. Some of us cool down fast, while others maintain body heat remarkably well, regardless of whether we're moving or not.
As for me, I heat up extremely quickly when I'm walking. Add any snow depth and I'm burning up within minutes. Similarly, my core body temperature cools down fast as soon as I sit dormant. At the other end of the spectrum, I have one guest that comes to hunt with me and literally pours sweat if he walks anywhere. He can sit all day in extreme cold with bare hands and his jacket unzipped. Most people fall somewhere in between.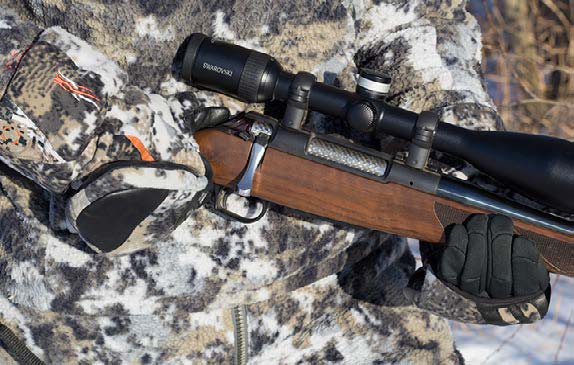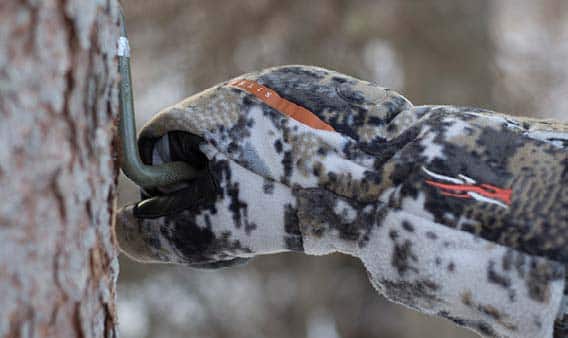 So, what does this mean for you? It's important to know how your body reacts given different conditions and then plan not only your clothing system but how to control your body heat throughout the day.
Indeed, most of us can sort out a decent layering system to handle prolonged dormancy on a stand but we have to get to and from that stand at the beginning and end of the day. That usually involves exertion. Any time we expend energy, we generate heat, and heat translates to sweat. Therefore, it is imperative to minimize the amount we perspire but also to use a system that allows that moisture to wick away from the body and dry quickly. Fail to do this and you could be in for a very uncomfortable day.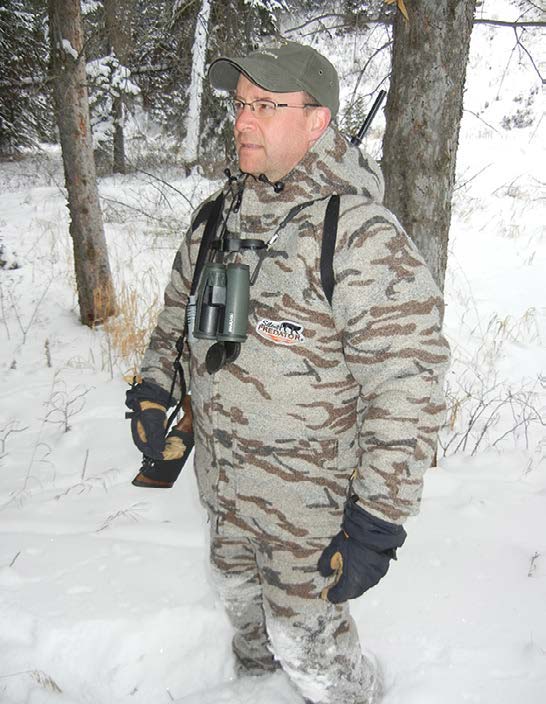 Base Layer
A base layer is the layer worn closest to the skin. When we sweat, the base layer gets wet, so it's important to wear something that wicks this moisture away from the skin and dries quickly.
Not that long ago, polypropylene was the go-to high-tech material for base layers. Today, several super-fiber materials are capturing attention, however, the one undeniable superstar is Merino wool.
Why? Because Merino wool is an ideal thermal regulator. It pulls moisture away from the skin and dries quickly. Wool has long been recognized as a great insulator, but companies like Sitka Gear, Icebreaker, First Lite, and KUIU, for instance, are integrating Merino wool into the super-fiber mix and taking the market by storm. If you don't already wear Merino wool as a base layer, you really should. It is an absolute game-changer.
Insulating Layer
An insulating layer is a middle layer that goes over the base layer and under your shell or windbreaking layer. Essentially, it is what insulates or captures and retains your body heat.
A couple of decades ago, most of us wore a turtleneck and a wool or fleece sweater. Indeed, wool sweaters and pile can be warm, but technical apparel manufacturers know that with wool comes bulk. Even still, for certain applications, I really like fine wool clothing designed by companies like Silent Predator or King of the Mountain. Wool is very warm and blocks the wind well. On the other hand, it's bulky and heavy to wear. If you're sitting stationary, it is wonderful stuff, but you definitely heat up fast as soon as you get mobile.
Each November I spend almost every day in the woods, either guiding or hunting for myself. I've done a great deal of searching and aside from Silent Predator wool (and of course the no-longer-available Ravenwear heavy fleece that cold weather deer hunters wore in previous decades), the number-one solution I've found is now made by Sitka Gear.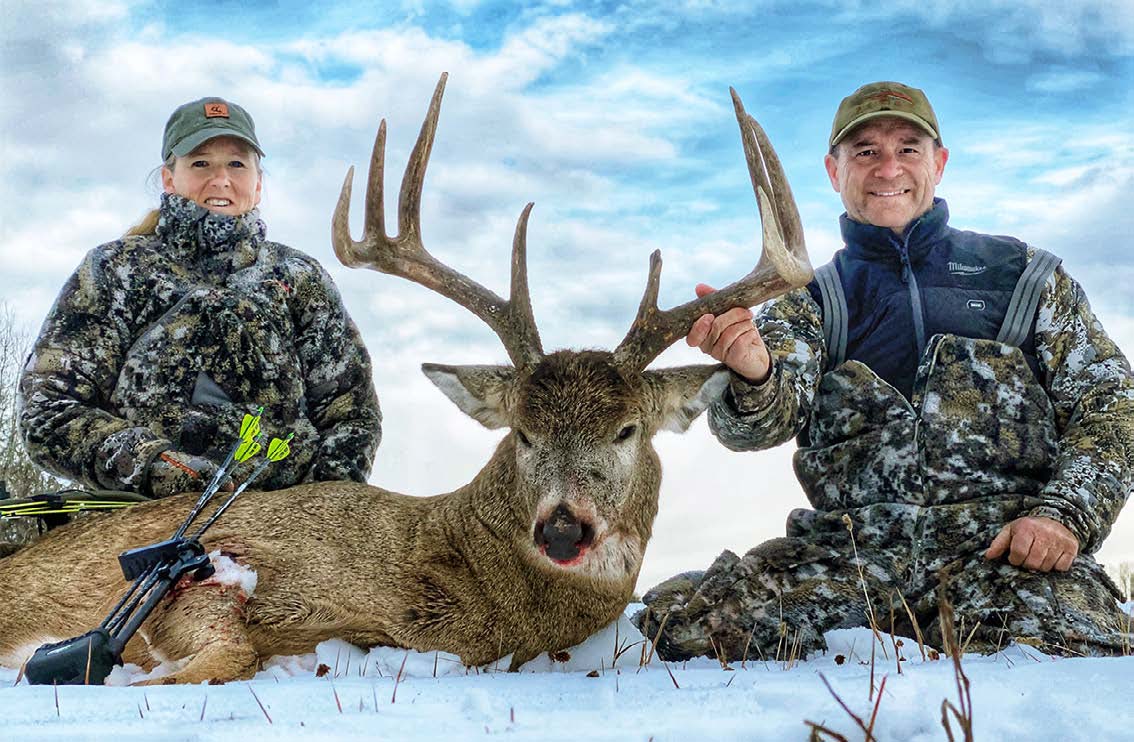 In fact, their cold weather systems are taking the hunting market by storm. Sitka's cold weather systems are hands-down the best I've found today. They literally make a layer ideal for every situation from cool, to cold, to frigid weather conditions. Lightweight and unbelievably warm, using a Primaloft down blend, these insulating layers are surprisingly thin while delivering extreme thermal retention capabilities.
My go-to insulating layer right now is Sitka's Kelvin Aerolite Jacket. It's breathable, quiet, and warm. Made with 80g Polartec® Alpha insulation and a DWR-treated durable nylon face, this jacket is ideal as an insulating mid- layer. The only other insulating layer I've ever found (that not only retains body heat but also blocks the wind) was a Windstopper sweater made by Cabela several years ago. Sadly, it is no longer available. If you run especially cold, I do recommend wearing a battery-heated vest over your base layer and under your insulating layer. When the mercury drops to obscene levels, a rechargeable vest can be a real lifesaver. I have a Milwaukee vest and it's served me well.
While most people seem to be good with a long underwear base layer and outer layer, I'm not. I like to add an insulating layer when I'm sitting for long hours on a stand. I actually wear a Helly Hansen pile pant. It fits essentially like a sweat pant, with a long john base layer underneath, and the pile pant provides ample warmth to get me through long cold-weather sits.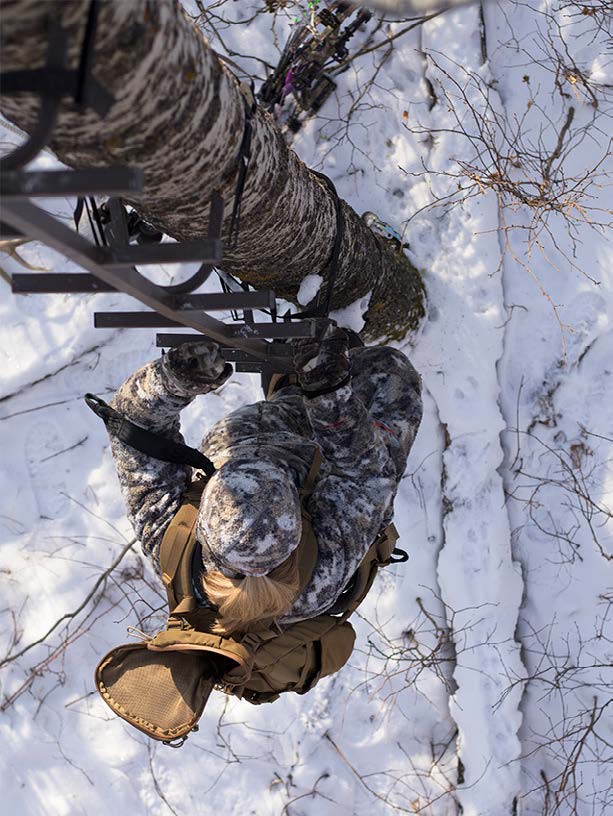 Outer Layer
As far as systems go, all components need to work well together. One without the other will help, but the system structure is literally what brings it all together. Technically speaking, assuming you've chosen your base and insulating layers wisely, deciding on an outer layer depends on the actual temperatures, wind, and precipitation (either rain, humidity, or snow) you'll be dealing with.
For me, having a quiet outer layer is a must. Wearing fabric that swishes or crackles when you're hunting simply isn't an option. Similarly, the clothing must allow me to move freely. It can't be restrictive or bulky. While I do own King of the Mountain and Silent Predator wool garments, most of it is just too bulky for my own applications.
A more economical option, whether you are walking or sitting stationary, is something like Berber fleece. It can work for accommodating quiet movement. But again, there's no ignoring the fact that Sitka Gear is the only company right now that truly meets cold weather hunters' needs for warmth, quietness and flexibility. As a late-season bowhunter, their Whitetail Fanatic line is my go-to choice, especially for all-day sits.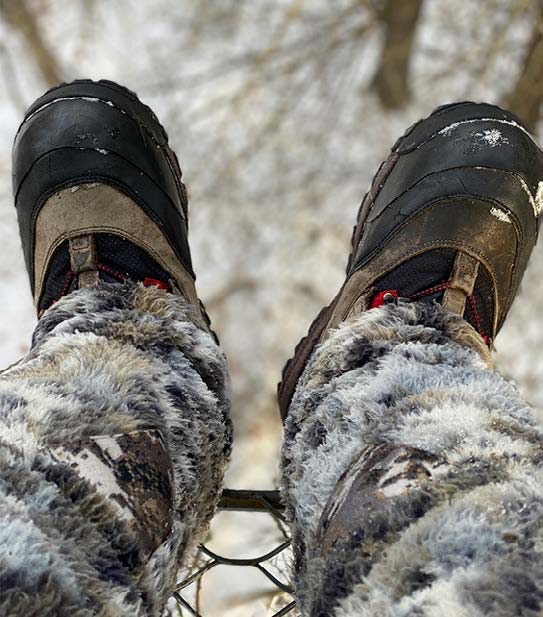 The Technology
Here's just how technical this Sitka gets in engineering the Fanatic line. Both the jacket and bibs have a Gore Windstopper barrier and 133 g/m2 Primaloft silver insulation that traps in body heat. Regardless of what outer layer I wear, I like to have easy-access pockets to warm hands with heat packs. The Fanatic system actually has a double-access pocket in the front just for this purpose. Yes, there are other apparel options out there, but I've done the research. For my money, there isn't another cold-weather system available today that comes even close to this.
I'll qualify my enthusiasm for the Fanatic garments just a bit, by saying I've recently done more research, and academically speaking, Sitka's new Incinerator Aerolite Jacket and Bibs are said to be their warmest garments yet. I'm planning to pick up a set. Made with Gore-Tex fabric and Synthetic PrimaLoft® Gold Insulation with Cross Core™ technology, these garments characteristi- cally replicate down insulation. What I find even more appealing about the Incinerator Aerolite is that it appears to minimize bulk. That helps even more so you can draw your bow or shoulder a rifle that much easier.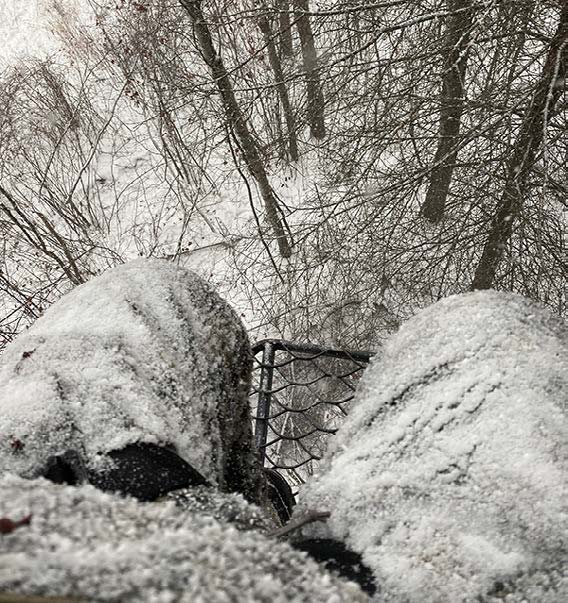 Head, Neck, Hands, and Feet
Having a great clothing system for the torso, arms, mid-section, and legs is imperative, but without protecting the highly vulnerable extremities, we simply can't last out in the cold. We lose immense amounts of heat through our heads, necks, hands, and feet. It's important not to omit any coverings for these vital body parts when hunting in the cold.
One of the base layer pieces I wear also helps keep my head warm. It's the Sitka Gear Heavyweight Hoody. The hood itself can be zipped up snug under the nose, leaving only a mid-sized hole to expose your eyes and nose. Aside from that option, I'm a firm believer in wearing either a balaclava or neck warmer, along with a hat (or toque for our Canadian readers) and either gloves or mitts. Hands down, the best neck warmer I know of is Sitka's Neck Gaiter. Silky smooth and lined with double-thick, high- pile fleece, this neck warmer is unbelievably warm and lightweight. I've literally never seen or worn anything even remotely as warm as this piece.
Given that we lose the most heat from the top of the head, a warm hat is absolutely imperative. Again, Sitka has addressed this in a big way. I have two that I wear depending on the conditions. The Incinerator GTX hat proves to be amazing insulation and also has protective flaps to keep your ears toasty warm. Otherwise, Sitka's Fanatic Beanie is also in my bag of cold weather hunting gear.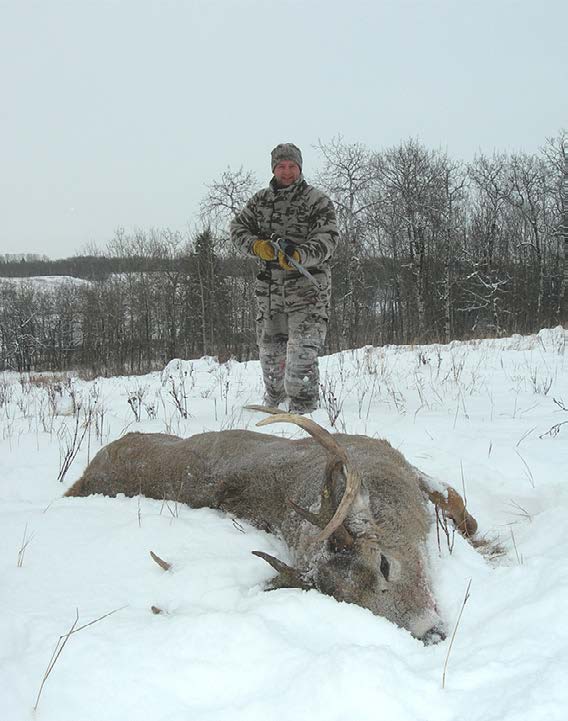 Gloves can be okay, but mittens, especially those with removable finger flaps, maximize heat retention. Removeable flaps also allow the insertion of heat packs, a valuable option for extremely cold days. A big challenge for both bowhunters and gun hunters is the need to combine warmth with quick and easy access to our fingers. Most often, I use either a rechargeable or chemical heat pack in my front jacket pouch and I wear fingerless wool mitts. For extremely cold days, I wear a Sitka Incinerator Flip Mitt. Masterfully designed to defend against numb fingers in biting cold conditions, this mitt wraps your digits together in a Gore-Tex Infinium with Windstopper® laminate barrier insulated with Primaloft® Down Blend Gold. When you need your fingers free, you just flip off the mitt.
Then, there's your feet. Again, it's important to know your body. I'm partial to wool or wool blend socks, but there are other options out there if your feet sweat a lot. Some people's feet just don't seem to get cold, but if you have circulation issues at all, then this is a big one.
In some respects, the boot you choose comes down to personal preference and application too, but if you sit dormant for hours on end, warm footwear is vitally important. Again, I've experimented with a lot of different cold weather boots over the years. There are a few options, but the one that works best for me is Cabela's Trans-Alaska Insulated Waterproof Pac boot. It's not ideal for walking great distances, but on the flipside, if you're sitting out in the cold for hours on end, this boot is tough to beat. Easy to tighten, and at 15 inches high, they have a 13 mm Texel removable liner, moisture-trap footbeds that wick away moisture, heat-pack pockets and a 3-inch aerogel barrier that insulates your feet from the snow and cold ground.
In the end, finding a system for cold weather hunting gear demands that we think about how our body generates, loses, and regulates heat. Recognizing how we deal with sweat and dormancy requires that we dress in layers. No doubt, today's technical hunting apparel is an investment, but it can keep us outdoors longer and, in the end, make our time in the field more productive.
___________________
Find more hunting tips here!