Hunting is a long standing tradition that has been practiced by humans for thousands of years. While it was once a necessity for survival, hunting is now enjoyed as a recreational activity by many people around the world. If you are someone who has always been intrigued by the idea of hunting, but you're not sure where to start, this guide is for you. In this, we will provide a comprehensive overview of hunting, covering topics listed below, plus links to stories that will inspire and further educate you on the subject of becoming a better hunter.  Plus, we will direct you to resources showing the gear you'll need to get started. Whether you're a complete beginner or you've had some experience in the field, this guide will give you the knowledge and confidence you need to become a successful hunter.
Topics
Understanding the game laws in your state and what you need to get a hunting license.
Where you can hunt, hunting seasons, and bag limits
How to select a Hunting implement (Rifle, Pistol, Shotgun, Muzzleloader, Bow, Crossbow)
Where to practice with your hunting implement
Hunting Gear selection
How to Hunt Safely
Tips and Tactics to hunt the Game of your choice
Field to Table – how to process, prepare and enjoy the game you harvest
Hunting Ethics
Other Helpful Resources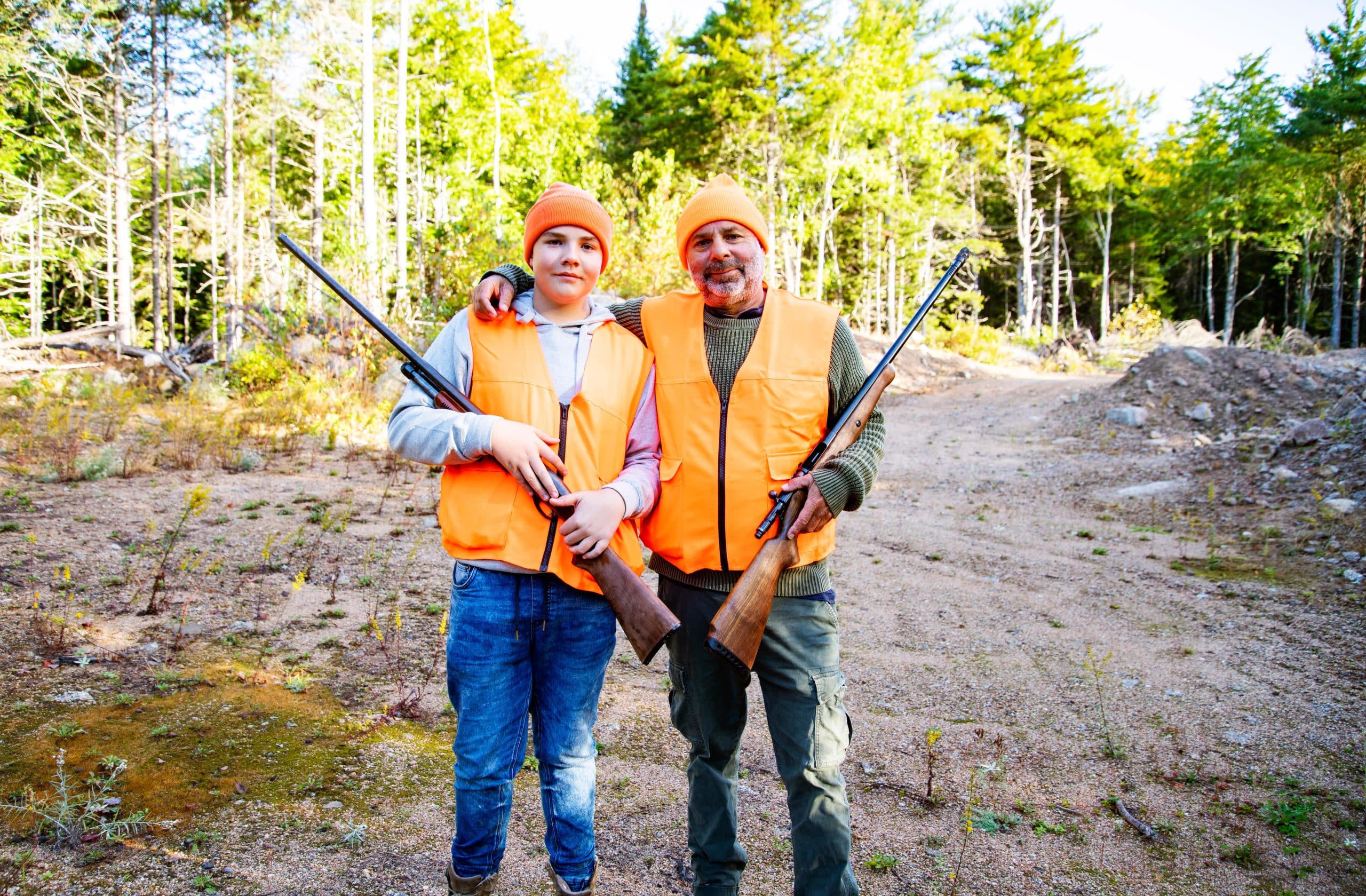 1) Game Laws/Hunting License
Each state has its own game laws, and they can vary widely in terms of hunting seasons, bag limits, and permit requirements. Most states require hunters to complete a hunter education course before they can obtain a license, while others may have different requirements based on age, residency, or type of game being hunted. The first step is to visit your state's wildlife agency website and familiarize yourself with the hunting regulations and requirements in your area.
In addition to understanding the game laws, you'll also need to obtain a hunting license before you can legally hunt in your state. A hunting license is essentially a permit that allows you to hunt and harvest game during the designated hunting seasons. The fees for hunting licenses vary by state and can range from a few dollars to several hundred dollars depending on the type of license, age, and residency status.
To obtain a hunting license, you'll typically need to provide proof of completion of a hunter education course, which covers topics such as firearm safety, hunting ethics, and wildlife management. Some states may also require additional certifications, such as a bowhunting certification or a trapping license, depending on the type of game you plan to hunt. Once you've completed the necessary requirements, you can purchase a hunting license from your state's wildlife agency. This can usually be done online, over the phone, or in person at a licensing agent. You'll need to provide some basic personal information, such as your name, address, and date of birth, as well as your hunter education certification and any other required certifications.
It's important to note that hunting without a license or violating game laws can result in significant fines, loss of hunting privileges, and even criminal charges. It's essential to be familiar with the laws in your area and to obtain the necessary permits and licenses before heading out into the field.
In addition to the hunting license, you may also need to obtain additional permits or tags depending on the type of game you plan to hunt. These permits are typically required for big game species such as deer, elk, and moose, and they allow you to hunt a specific animal during a specific season. The fees for these permits can vary widely, and they may be limited in number to ensure that the harvest is sustainable.
Overall, understanding the game laws in your state and obtaining the necessary permits and licenses is a crucial part of becoming a responsible and ethical hunter. By doing so, you'll not only avoid potential legal issues but also contribute to the conservation efforts that help to ensure the long-term viability of our wildlife resources. So if you're planning on embarking on a hunting adventure, take the time to familiarize yourself with the regulations in your area and obtain the necessary permits and licenses to ensure a safe and successful hunting experience.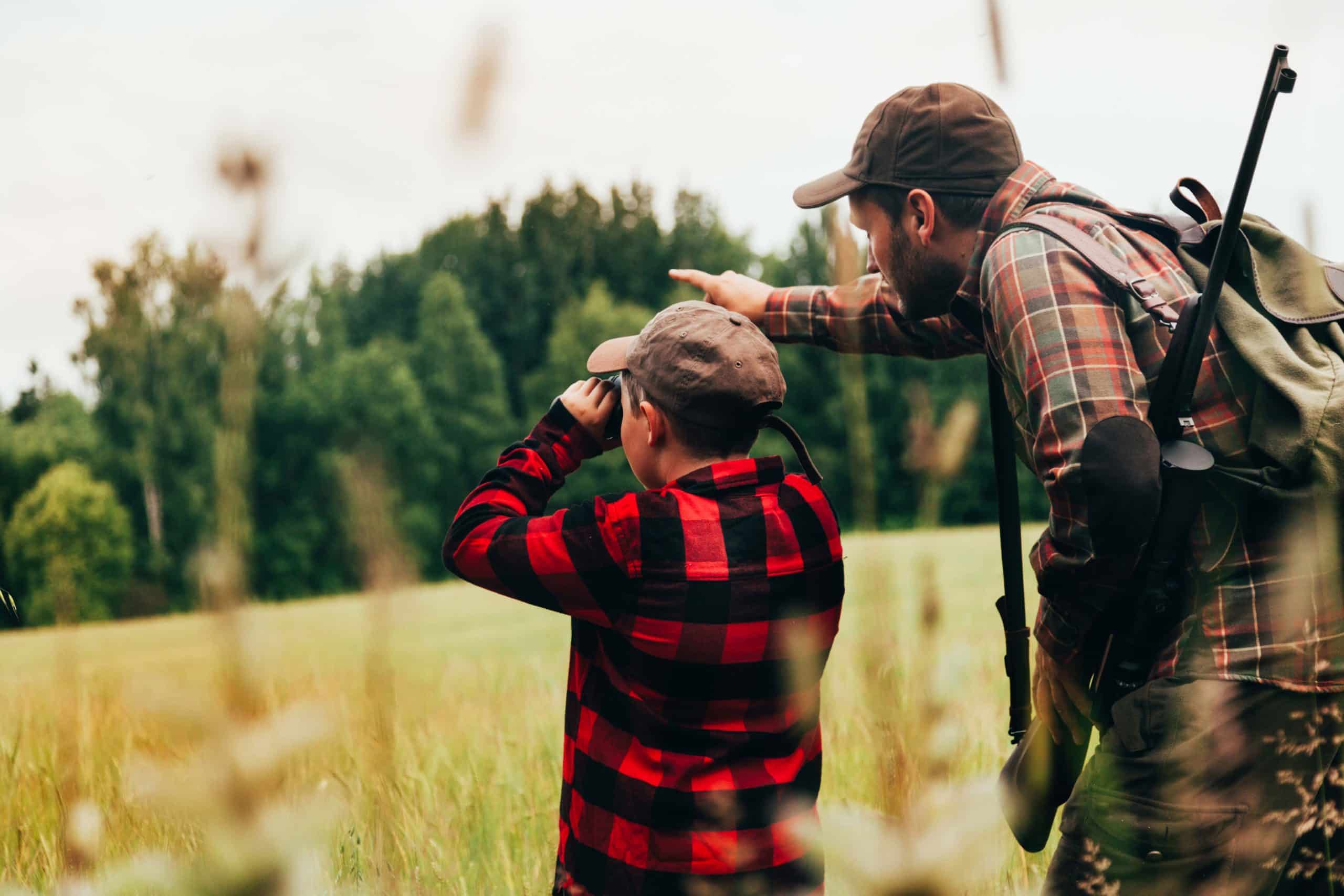 2) Where to Hunt/Seasons/Bag Limits
You can typically find information about hunting seasons and bag limits on your state's wildlife agency website. (see link in previous paragraph) Most state agencies will have a section of their website dedicated to hunting regulations, which will provide detailed information on the various hunting seasons, bag limits, and other requirements for hunting in your area.
Once you've found the section of the website dedicated to hunting regulations, you should be able to find information on the various hunting seasons and bag limits for the game species in your area. This information is typically broken down by species, with details on the specific dates for each season, bag limits, and any special regulations or restrictions that may apply. It's important to note that hunting regulations can change from year to year, so it's always a good idea to check the latest updates before heading out into the field. Your state's wildlife agency website should provide up-to-date information on any changes or updates to the hunting regulations in your area.
In addition to the wildlife agency website, you may also be able to search online for contacts local to you such as hunting guides, hunting forums, and local hunting clubs or organizations. These resources can be a great way to connect with other hunters in your area and get first-hand information on hunting conditions and regulations.  You may also be lucky enough to find an experienced mentor through one of these organizations.  Overall, understanding the hunting seasons and bag limits in your area is essential for any aspiring hunter. By doing so, you can ensure that you are hunting safely and responsibly, while also contributing to the conservation efforts that help to maintain healthy wildlife populations for future generations.
A phone call to the local office of your State Wildlife agency is a great idea.  Inquire about game movement, local weather patterns, and any other tips they might be willing to offer about the area you plan to hunt.  It is also wise to ask about vehicle use on public lands such as ATV's and e-bikes, before you show up and expect to be able to use them to traverse public land.  Use of the many Hunting APPS available is also a great way to get familiar with the area you plan to hunt.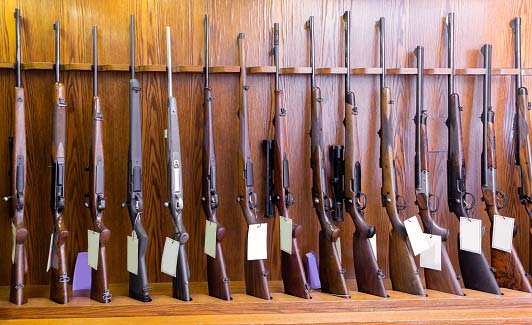 3) How to Select a Hunting Weapon
When it comes to selecting the right type of firearm or bow for hunting, there are a number of factors to consider. If you're new to hunting, you may want to start with a firearm or bow that is easier to handle and requires less skill to use effectively.  Here are some of the key factors to keep in mind when deciding between a rifle, pistol, shotgun, or bow:
Different types of firearms are better suited for hunting different types of game. Consult your local Gun or Archery shop for advice. When you select a model of rifle, the next decision is caliber and cartridge/load, then optics for sights. For example, rifles are often used for big game like deer, elk, and moose, while shotguns are commonly used for upland birds and waterfowl.
Here are some articles to assist with firearm and optic selection:
Selecting a Vertical Bow or a Crossbow is a personal choice.  Either requires a reasonable amount of skill to be successful with their use.  A commitment to practice is very important to understand the range you can effectively shoot, and the accuracy of those shots. Visiting a local archery shop will provide you with a wealth of expert information to make the right equipment selection and allow you to try out several different makes and models. Practice arrows come with field points, and hunting arrows are tipped with broadheads. Here are some articles to assist with the selection of Vertical or Crossbows, and their accessories.
Muzzleloader Selection
Know the Regulations in your area: Depending on where you live, there may be regulations regarding which types of firearms or bows are allowed for hunting. Be sure to check with your state's wildlife agency to ensure that you're using a legal and appropriate firearm or bow for the game or season you are hunting.
Personal preference: Ultimately, the type of firearm or bow you choose will depend on your personal preference and what feels most comfortable to you. Take the time to try out different types of firearms or bows before making a decision, and consider factors such as weight, recoil, and overall ease of use.
Safety.Safety.Safety – It's also important to note that regardless of the type of firearm or bow you choose, safety should always be your top priority when hunting. Be sure to practice proper firearm and bow safety techniques, and always follow all hunting regulations and guidelines in your area.
4) The Need for Practice
Whatever implement you choose to hunt with, the commitment to become proficient is very important.  This will require dedication of time spent on the range or shooting targets in your backyard.
Aspiring gun hunters need to find a shooting range near to their location and visit often enough so they are comfortable with the safe use of their rifle/pistol/shotgun/muzzleloader and can make regular, clean shots that are within the killing zone for the game that they plan to hunt.  Larry Wieshuhn, a long time hunter and expert in the field of hunter accuracy has several references that can help to clarify this topic. It is also very important to spend enough time shooting your gun to know the accuracy at the various ranges you may be looking to take shots in the field.
Archery hunters can often practice their craft in the backyard as most shots at game animals will be 40 yards and under.   Much of your practice can be done with arrows tipped with field points, reserving your use of broadheads for the last days of practice prior to departing for your hunt.  It is a good idea to spend many days of consistent practice with your Bow or Crossbow to become comfortable and proficient at ranges from 20-40 yards, or whatever the range your chosen game will present to you for a shot.  You will likely have a sight with several of these ranges set up.  If practice in your back yard is a possibility, you may want to visit your local archery shop and pick up a target, or look at the many options available online for archery targets.  Be sure you're physically able to draw your bow, and this may take some exercise for some months prior to your hunt to accomplish this.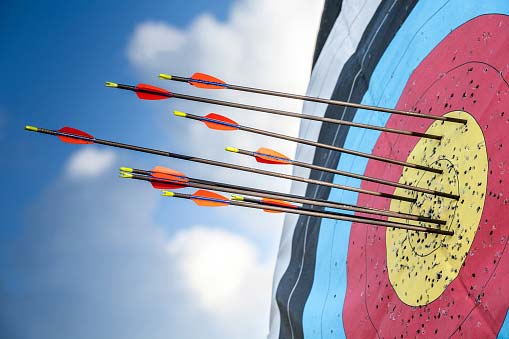 5) How to Select Hunting Gear
Selection of Hunting Gear is a vast and dynamic topic that will almost always end with many opposing opinions.  The most important thing to keep in mind as a beginning hunter is the need to have gear that will keep you safe, warm, dry, and comfortable during your hunting trip.  When the moment of truth comes and you are looking to take that shot at a game animal, you cannot be so cold or otherwise uncomfortable that your ability to make a clean shot is compromised.  If you visit with a veteran hunter, they likely will have been in a regular rotation of gear as technology has improved over the course of their hunting life.  Controlling your own body heat despite the outside temperature will be a very important consideration.  You will learn about layering, and will want to have the flexibility to adapt your clothing to your environment.  We will discuss in greater detail these topics:
Cold weather clothing – if you plan to spend any time outdoors during very cold weather you must learn how to layer clothes and control your perspiration. Most manufacturers make systems that can be put on and taken off depending on if you are moving or stationary during cold weather.  This article by Kevin Wilson discusses how to layer and keep warm during ultra-cold days in the field.

Warm/Mid weather clothing – hunting during warmer weather presents a different type of issue. Here you need to be sure your silhouette is adequately masked with camouflage, but you control your sweating, and wick away sweat as fast as possible if it happens.  Additionally, bug control is often an issue during warmer weather.  You cannot be swatting flies and making other sudden movements and expect to not be discovered by the game you are hunting.  Technology has made this part of the hunt much easier, as there are some great bug repellents like Pyrethrin, and bug bite resistant fabrics available.  Many are made in both camouflage and blaze orange depending on your needs.
Boots
Packs
Gloves/Hats/Socks
Knives – Selecting the right hunting knife is an important decision for any hunter. A hunting knife is a tool that is used to field dress, skin, and quarter game, and may be an essential element of your survival or first aid gear. It is important to choose a knife that is comfortable to hold, easy to sharpen, and durable enough to handle the rigors of hunting. Here are 3 important things to consider to help you select the right hunting knife for your needs:

Blade Size and Shape: The blade size and shape are critical factors in choosing a hunting knife. A large blade is good for skinning, while a smaller blade is best for field dressing. The shape of the blade can also affect its usefulness. Pay attention to the shape of the blade and determine which one appeals to you.
Blade Material: The material of the blade is another important factor to consider. High-carbon steel is a popular choice for hunting knives because it is strong and holds a sharp edge. Other materials such as Damascus steel and laminated steel are also popular among hunters.
Handle Material: The handle of the knife should be comfortable to hold and provide a good grip. Common handle materials include wood, bone, and synthetic materials like rubber and plastic. A textured handle can help provide a better grip, especially when wet.
Larry Weishuhn article – My Favorite Hunting Knives

Personal/Safety Gear
Water/food/shelter/first aid/fire starter/illumination
Rain Gear
Navigation/Communication
Binoculars/Spotting Scopes/Rangefinders – Scouting optics are a very important part of discovering the game in your area. Binoculars and Spotting scopes allow you to view large areas optically without having to travel great distances.  Once game is located, then a plan is formed to move towards it.  Range finders help to make shots more accurate by eliminating the guesswork required to estimate distances, and compensate for uphill or downhill shots.  Size, weight, magnification, and price are the major variables in these devices, plus newer optics combine some functions into one device, thus saving weight but impacting price.  An example is newer binoculars are beginning to combine optical magnification and range finding into one device, but at a higher cost.  Here is a discussion on selecting compact binoculars.
Use of Technology – like many aspects of modern life, technology has improved and made great strides in helping hunters become more successful and enjoy their time outdoors. The ability to track wild game in real time, share information with other like-minded hunters, and navigate unfamiliar terrain are among the most significant improvements made in technology.  Here is a link to a summary of many of the modern technologies used most often in hunting:

6) How to Hunt Safely
Hunting can be a fun and rewarding outdoor activity, but it can also be dangerous if safety measures are not taken seriously. Here are some tips on how to hunt safely:
Always wear appropriate hunting gear. See paragraph 5 for selection of proper gear. Make sure you wear appropriate clothing and gear for the terrain and environment you are hunting.  Where required, use blaze orange or other high visibility clothing, so that other hunters can easily see you. Wear sturdy boots, gloves, and a hat to protect yourself from the elements.

Know the area: Take time to scout out the hunting area beforehand and be familiar with the terrain. This will help you avoid potential hazards such as steep cliffs, thick brush, or areas with unstable footing. Use a Hunting APP so you can anticipate changes in terrain and locate corridors to travel easily.  Here is an article on the various Hunting APPS and how to use them.
Follow firearm safety rules: Always handle firearms safely and with caution. Keep the muzzle pointed in a safe direction, keep your finger off the trigger until you're ready to shoot, and always treat the gun as if it's loaded.
Be aware of your surroundings: Before you take a shot, make sure you know what's beyond your target. Always be aware of other hunters and make sure you have a clear line of sight before you shoot.
Communicate with other hunters: If you're hunting with a group, communicate with each other and establish a clear plan of action. Make sure everyone is aware of each other's positions and movements.
Use safety harnesses: If you're hunting from a tree stand or elevated platform, use a safety harness to prevent falls.

Bring a first aid kit: Always carry a first aid kit with you in case of emergencies.

Bring a map and a compass as a backup to any electronic navigation in the event a cell or GPS signal is lost, or electronic devices run out of charge. Know how to use them!

Have the ability to communicate with someone should you need to call for assistance.
Make sure to have gear in your pack to allow you to spend a night in the field including food/water/fire capability.
7) Tips and Tactics in the field for the Beginning Hunter
Once you have decided where you are going to hunt, the implement you plan to use, and for what type of species you will be pursuing, you will need to develop a plan of action.  Here are some ideas to get you started in the field.
Scout the area as thoroughly as possible. Sometimes this can be done from a distance by using Hunting APPS, trail cameras, and Google Earth.  Learn the area that game moves through your hunting area, where they bed, find water and food, and might flee when spooked. Here are some good resources:

Determine if Food Plats are part of your plan. If you will be hunting this area often, and for multiple species like Whitetail deer and turkeys, you may want to consider clearing some ground and planting some food plots.  This will help to improve the nutrition for the animals and also keep them coming to your hunting area.  Here are some resources for this topic:

Determine if you will use Treestands or hunt from the ground. The first decision is what type of treestand you will use.  The next decision is determining where to locate it for best results. Tree stands can be an essential tool for hunters who want to get a better vantage point on their prey. They allow hunters to see further and have a wider range of sight, while also keeping them out of sight from their quarry. In this section, we will look at four types of treestands: ladder stands, hang-on stands, climbing stands, and saddle stands. No matter what type of treestand you choose, it's important to use it safely and follow all manufacturer's instructions to avoid accidents and injuries.
Ladder stands are the most traditional type of treestand. They are easy to use and set up, with a simple ladder that attaches to the tree and a platform for the hunter to stand on. Ladder stands are typically more stable than other types of treestands, making them a good choice for novice hunters. However, they are also heavy and bulky, making them difficult to transport and set up in remote locations.
Insert Ladder Stnad1 photo
Hang-on stands, also known as "lock-on" stands, are designed to be lightweight and portable. They consist of a small platform that attaches to the tree with a chain or strap. The hunter sits on the platform and uses a strap to secure themselves to the tree. Hang-on stands are a good choice for hunters who need to move frequently or hunt in remote areas, or on Public Land where you cannot leave a stand in the woods overnight. However, they require more skill and experience to set up safely, and may not be as comfortable as other types of treestands.
Insert Hang on Stand1 photo
Climbing stands are designed to be portable and easy to use. They consist of two sections that are attached to the tree, and the hunter can climb up and down the tree using the steps on the bottom section. Climbing stands are also a good choice for hunters who need to move frequently, as they can be set up quickly and easily. However, they can be difficult to use on trees with irregular shapes and require some skill and experience to use safely.  They are also good for use on most Public Land hunts.
Insert Climbing Stand1 photo
Saddle stands are a newer type of treestand that is gaining popularity among hunters. They consist of a saddle that the hunter wears, which attaches to a line that is secured to the tree. The hunter can then move up and down the tree using a climbing system. Saddle stands are lightweight and portable and provide a lot of flexibility in terms of where the hunter can position themselves in the tree. However, they require more skill and experience to use safely, and may not be as comfortable as other types of treestands. They are also good for use on most Public Land hunts.
Ground hunting has certain advantages and disadvantages.  You are at eye level for the game you are hunting, but you can also be very mobile and silent at the same time.  Expert Hunter Larry Weishuhn never uses treestands, and talks about why in his popular story "Grounded Hunting". He mentions using pop up ground blinds, which are an option to provide concealment while on the ground.  Pop-up ground blinds are a popular choice for hunters who want to conceal themselves from their prey while hunting on the ground. They are a portable, lightweight, and versatile option for hunters who need to move frequently or hunt in areas where tree stands are not practical or safe to use. Here are some reasons why hunters use pop-up ground blinds for hunting: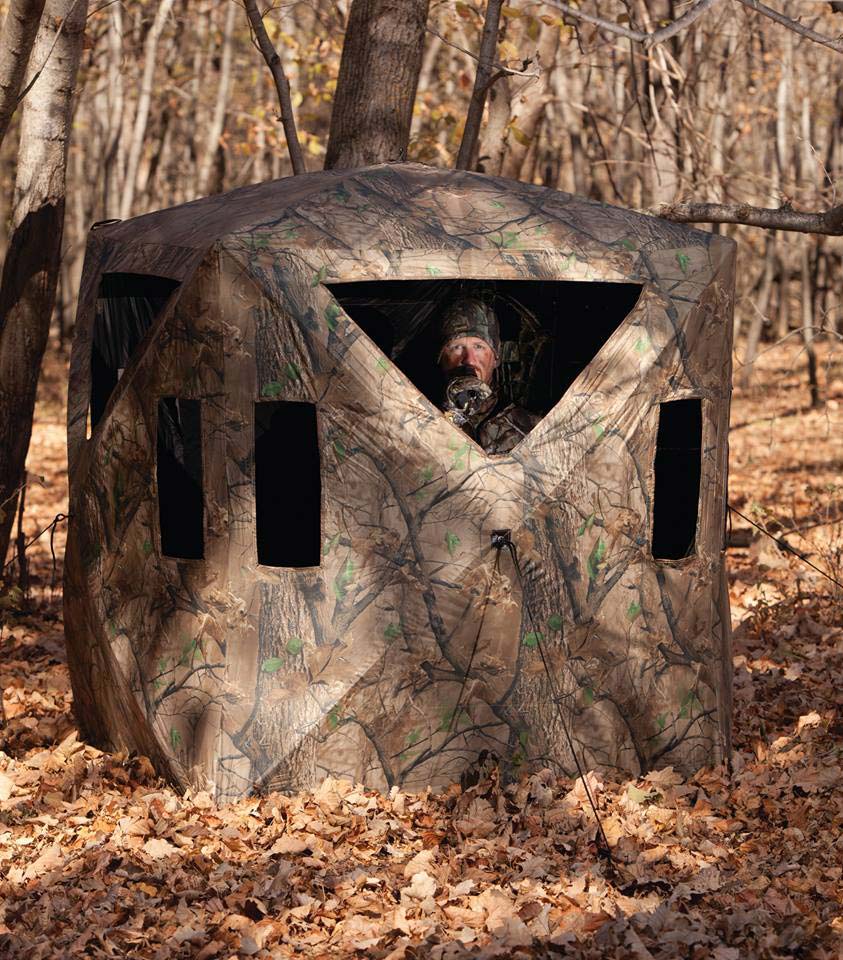 Concealment: The main advantage of using a ground blind is the concealment it provides. Ground blinds are designed to blend into their surroundings and provide hunters with cover from the prey's line of sight. They help to eliminate the hunter's outline and movement, making it more difficult for the prey to detect their presence.
Mobility: Ground blinds are easy to move and can be set up quickly and quietly, making them an ideal choice for hunters who need to change locations frequently or hunt in remote areas, or on Public Land. They are lightweight and compact, making them easy to transport and set up in a variety of locations.
Comfort: Ground blinds offer hunters protection from the elements, such as wind, rain, and sun. They can be equipped with chairs, heaters, and other accessories to make the hunting experience more comfortable and enjoyable.
Safety: Ground blinds provide a safe hunting option for hunters who are uncomfortable with heights or cannot climb trees due to physical limitations. They offer a stable and secure platform for hunting on the ground.
Flexibility: Ground blinds can be used for a variety of hunting methods, such as archery, rifle, or shotgun hunting. They can be used in open fields, wooded areas, or along the edge of fields or forests.
Learn how to field dress and process your game meat.  This will help to ensure that the meat is preserved and kept full of flavor when you serve it.  The first choice is you must have a good, sharp knife.  See section 5 for advice on this topic.  There are 2 methods to processing deer, Gut and Gutless, and good reasons to choose one or the other.  Field dressing is the most important part of processing your meat so as to prevent spoilage and tainting of the meat.  Pay attention to the temperature as warmer temps mean faster spoilage.  If you do use the Gut method, be sure not to get intestinal matter on the meat, and if you do try and rinse it off as soon as possible.  Well-known outdoorsman Steve Rinella from Meat Eater demonstrates how to gut a deer or any other horned animal on his YouTube channel HERE.
8) Field to Table
With all of the preparation and planning that you put into your hunt, the goal is a successful harvest.  Game meat is typically very different from that which is procured through traditional providers, and often times has very little fat within the flesh.  For this reason, it is very common for game meat to be over-cooked and essentially ruined.  Cooking slowly, and at lower heat is typically the best method.  There are many great recipes for a wide variety of game meats on the Field to Table Sections of the website:
9) Hunting Ethics
Hunting ethics refers to a set of moral principles and values that guide responsible behavior by hunters. These principles encompass respect for the environment, the animals being hunted, and other hunters, as well as adherence to laws and regulations governing hunting activities. Here are some of the key aspects of hunting ethics:
Respect for the environment: Hunters must be mindful of the impact their activities have on the environment. They should take steps to minimize their impact, such as avoiding areas with fragile ecosystems, packing out their trash, and leaving the environment in the same or better condition than they found it.
Respect for the animal: Hunters should treat the animals they hunt with respect and dignity. This means using methods and equipment that ensure a quick and humane death, avoiding excessive suffering or stress to the animal, and making use of all parts of the animal that can be used.
Adherence to laws and regulations: Hunters must follow all applicable laws and regulations governing hunting activities. These laws are in place to ensure the sustainability of wildlife populations and to prevent over-harvesting of species.
Fair chase: Hunting should be conducted in a manner that gives the animal a fair chance to escape or evade the hunter. This means avoiding methods that give the hunter an unfair advantage.
Safety: Hunters must prioritize safety, both for themselves and for others in the area. This means using safe and responsible hunting practices, such as always identifying the target and what lies beyond it, wearing appropriate safety gear, and never hunting under the influence of drugs or alcohol.
Education and mentorship: Hunters have a responsibility to educate themselves and others about responsible hunting practices and to mentor new hunters in these practices. This includes staying informed about changes in laws and regulations, improving hunting skills, and passing on ethical values to the next generation of hunters.
Hunters need to mentor others and helping to grow the sport while helping new hunters to learn these values and skills, and promote a deep appreciation for the outdoor environment.
These principles encompass respect for the environment, animals, and other hunters, while adhering to laws and regulations. By embracing these principles, hunters can help ensure the sustainability of wildlife populations and promote the ethical practice of hunting.
10) Other Helpful Resources
Outdoor Industry Gives Back
+ONE Foundation
Venison Donation – www.FHFH.org
National Deer Association (NDA) – NDA understands what it takes to become a new hunter. While the task at hand may be perceived as daunting, rest assured learning to hunt and becoming confident in your abilities as a hunter are easy and obtainable to anyone. Whether you want to provide natural foods, gain a better connection to nature and/or add to your self-reliance skills, we have programs and resources that are proven to create hunters through both in-person and at-home learning.
NDA article –  10 Practices of the Most Successful Deer Hunting Mentors