Holosun announces the New AEMS Core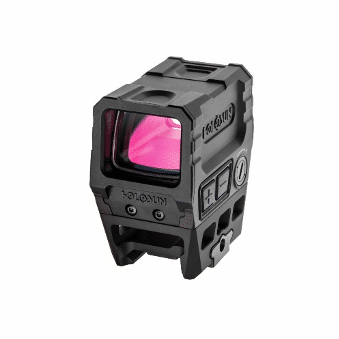 Holosun brings a new optic to market in the New AEMS Core. The AEMS Core is a small package that provides Core features at a competitive price point.
AEMS Core is constructed with a durable cast aluminum housing offering excellent protection and durability. AEMS Core features a crisp 2MOA dot with 12 brightness settings, 10 daylight and 2 night vision-compatible, that are easily controlled by robust buttons located on the left side of the housing opposing a 2023 battery compartment. There is plenty of battery life at up to 50,000 hours of continuous operation at a mid-setting. When left untouched, Shake Awake puts the AEMS Core to sleep to preserve battery life and reactivates the reticle with the slightest movement of the optic.