Article by Noel Linsey
Backcountry hunting is an adventure unlike any other form of hunting. You dispense with the stands, with the warm hunting cabin, and with the notion of a comfortable bed, and strip the hunt down to its most primordial form.
Whether you hunt with a bow or a rifle, if you've never done a backpack hunt before, you may not realize how much thought and effort goes into ensuring your kit is ready to go. Better to figure out what to bring now than having to do it in a panic the night before you leave.
The Bag. It's a given that even a weekend backcountry hunting trip is going to be gear-intensive, and the goal is to haul out a bunch of meat. You're going to want something with a lot of carrying capacity and a hefty weight rating. I run an Alps Commander Frame Pack. My only complaint about the bag is that removing it from the frame is a finicky process. Other than that, it's a well-designed bag that will haul anything, including the kitchen sink!
GEAR BASICS – The L.E.N.S. Method
[Live/Eat/Navigate/Survive]
Live – This includes all the necessities for overnighting and being comfortable.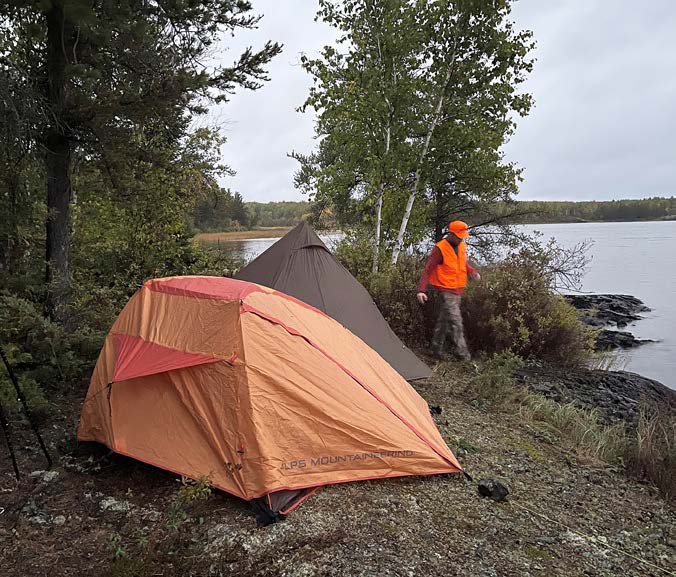 Tent/Hammock/Tarp/Bivy Bag. There are a ton of options. However, I use a small tent as I'm a bit of a princess and like some separation from the bugs and the dirt. Look for a waterproof tent that will hold you and your gear but stay away from huge tents that are hard to carry. Not only are they heavy, they stay cold. (For one person, carry a one- or two-man tent, ground cover, and tarp). Since I am not going on a death march up the side of a mountain, I sacrifice a little bit of weight for added comfort and carry an Alps Zephyr 2-man tent. If you remove the poles, lose the tent bag, and stuff the tent, fly, and poles directly into your bag, you can save a surprising amount of space.
I also carry an ultralight tarp. Ultralight tarps can be used as an emergency shelter in case your tent gets wrecked. They're also great for creating shade when glassing on a hot, sunny day. They work well to keep you out of the rain when cooking back at camp, too.
Tent footprints help keep water out of your tent. You can buy custom footprints for most tents or make your own out of a cheap tarp. Just make sure the footprint is no bigger than your tent, otherwise, it will act as a swimming pool liner.
Sleeping Bag. Unless you're able to keep your bag dry, I'd recommend a synthetic bag instead of a cotton one. A synthetic bag keeps you warm even when the bag itself is damp.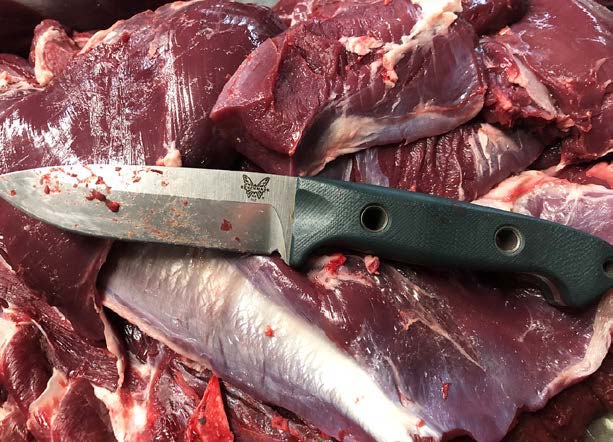 What about a mummy bag vs. a rectangular one? Mummy bags trap heat better, but if you're claustrophobic, a rectangular bag can help you move around more.
Whichever style you choose, look for a bag that has a slippery inner lining. It will allow you to move freely without the bag binding up. What about temperature rating? Remember that temperature ratings on bags are the temperatures in which the bag will keep you alive—not necessarily comfortable. If you're hunting when it's going to be 0–10 Celsius, go with a -20 Celsius bag (or basically 10 degrees cooler than what you plan on camping in). A great option is a bag from HotCore Sleeping Bag. This bag offers great performance at a reasonable price.
Sleeping Mattress. There are many different styles of mattresses, so focus on one that fits you and consider how you sleep. An ultralight inflatable takes up very little space, and if you're a side sleeper, this will support your hips and shoulders. However, if the mattress springs a leak, you'll find yourself on the ground, so bring a patch kit. Back sleepers may find a foldable foam mattress (like the ThermaRest SoLight) works fine, and they're practically bomb-proof.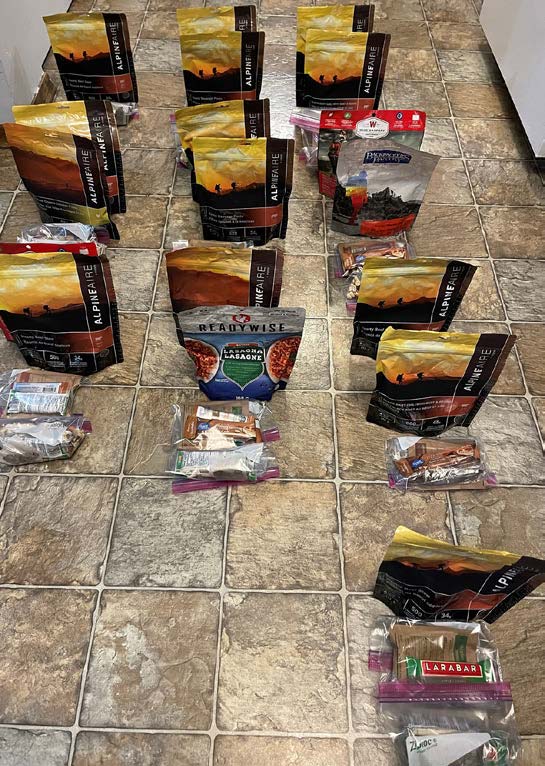 Pillow. An inflatable camping pillow that fits you will provide far better sleep than rolling up a t-shirt. They pack down small and make a world of difference. A great option is the ThermaRest Air Head Pillow. It packs down small enough to not be noticeable, but your neck will thank you in the morning.
Dress for the Weather. For most seasons, rain gear, warm base layers, and comfortable outerwear will suffice. Always be prepared for the worst weather possible. Layering allows you to adjust on the fly. Too hot? Take off a layer. Too cold? Add a layer. Simple.
Merino Wool. Base layers and socks should both contain merino wool. It helps regulate body temperature, stays warm when wet, wicks moisture away from the skin and remains scent-free far longer than other fabrics. This last point may not matter to you, but it definitely matters to your hunting partner. (I promise).
A Good Knife. As Corb Lund says, "A good sharp edge is a man's best hedge against the vague uncertainties of life." I carry two knives into the backcountry with me. One is a dedicated hunting knife (usually my fixed-blade Benchmade Bushcrafter, that I won't use until it's time to clean a critter), and the second is a Leatherman for camp tasks. I really like the Leatherman Charge TTI as it's not super heavy, can be used with a belt sheath, or can be slipped into a pocket using the pocket clip. In addition, its S30V main blade stays sharp for a long time. I will often favor the Leatherman for cleaning small game, as well.
A Knife Sharpener. A dull knife is not only annoying but potentially dangerous. Keep a Work Sharp Field Sharpener in your bag and use it as required.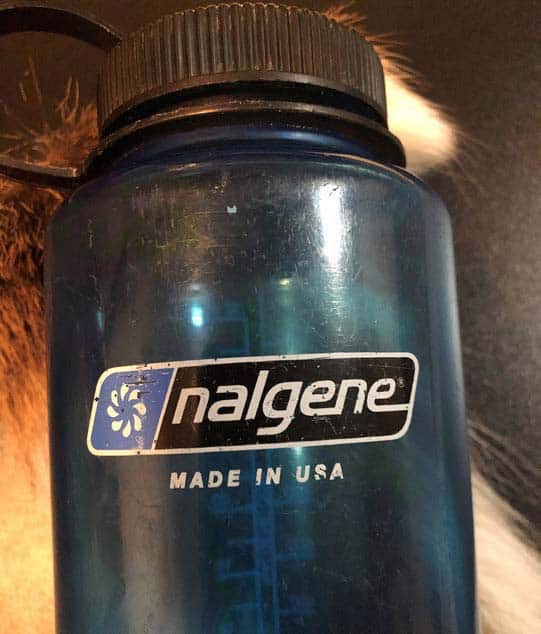 Folding Saw. Unless you like needlessly beating on your knife, a folding saw makes backcountry living far more comfortable. Sometimes, wood needs cutting even when you're trying to leave no trace. Many people haul a hatchet or ax with them, but a decent folding saw (like the Hooyman Megabite) makes short work of trees when firewood is needed. It also does double duty to cut through bone, and it is significantly lighter than an ax.
Flashlight or Headlamp. Whether it's after dark and you're loading out your critter, or just rummaging through packs, artificial light is your friend. Headlamps allow you to go hands-free. Whichever type you choose, make sure to include batteries or a way to charge your lamp when the batteries die. My go-to is the Petzl Iko Core. Its rechargeable battery lasts a long time, and it can run on AAA batteries if you forget a charger.
Camp Tickets (Toilet Paper). Everyone needs it when out for multiple days, but it's surprising how many people forget to bring it. Just remember to pack it out with you when you head back to civilization.
A Trowel. For digging cat holes so you don't become the bane of backcountry hunters everywhere–a surface crapper.
Scent-Free Wet Wipes. Living in the wilds doesn't mean you have to smell like a sasquatch. Plus, practicing basic hygiene is super important to ensure protection against rashes, clean surface abrasions and cuts, and keep your stank down when stalking a Whitetail. Dead Down Wind Field Washcloths are a great choice.
EAT – Food and Cooking Items
Food. The easiest way to assure you have enough calories while in the bush is to bring freeze-dried meals. There are several brands that will provide delicious and nutritious meals ready to eat. Just add boiling water—and be sure to pack out the wrappers. Plan to bring enough for three square meals per day, as well as an additional day of meals for emergency use. Nuts, dehydrated fruit, granola bars, and trail mix are all excellent snacks to consider as well. Finally, tea bags or instant coffee is an amazing treat on cold and rainy days. The most consistently tasty meals I've found are the offerings from AlpineAire Meals.
Water. You may be able to survive for three weeks without food, but you won't make it much past three days without water. Brackish water contains nasty bugs that must be filtered out before ingesting. A water filtration system is a lightweight and easy way to ensure you don't spend your hunt hunched over a cat hole. My favorite system is the Sawyer Mini. It's lightweight, effective, and easy to use.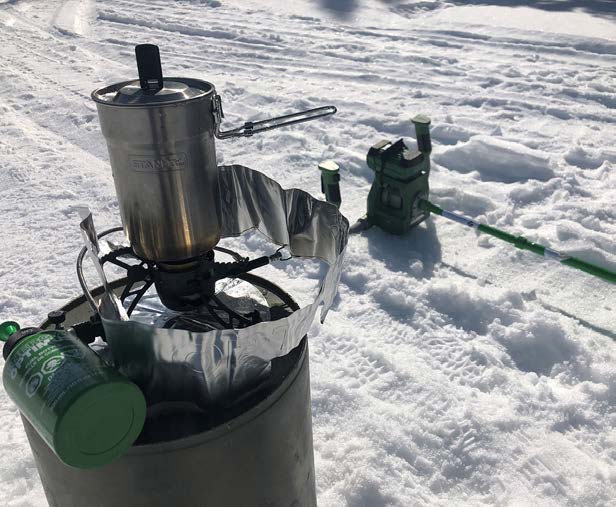 Water Container. You need something to pour that sweet, sweet, filtered water into. A plastic (BPA-free) water container is perfect. I like one that will hold a liter of water at a time and have had really good luck with a standard wide mouth Nalgene Water Bottle.
Camp Stove. There are many options, from tiny ultralight pressurized gas stoves to four-season all-gas stoves. Depending on the seasons and locations you plan on visiting, remember that while a stove that runs on only pressurized gas is generally a simpler and smaller affair, cold air and altitude cause significant pressure loss. So, a stove that can burn liquid fuels may be the answer. I've been using the Polaris Optifuel Stove for the last two seasons. It works great, but it's a little bulky.
Nesting Cooking Container. There are many brands out there. However, stainless steel cookware will last the longest, and you can use it to cook over an open fire. Aluminum cookware will melt. Nesting cookware should also include a small cup to use for tea or coffee. I've had my Stanley Cook Set for years and it has never let me down.
Utensils. If you're in the backcountry and surviving on freeze-dried food, a Long Handle Spork is all you need.
Seasoning. If shooting a rabbit or grouse for dinner is likely, pack a small container of kosher salt, fresh ground pepper, garlic powder, and a squeeze bottle of olive oil. Thank me later.
NAVIGATE – Maps, GPS, Compass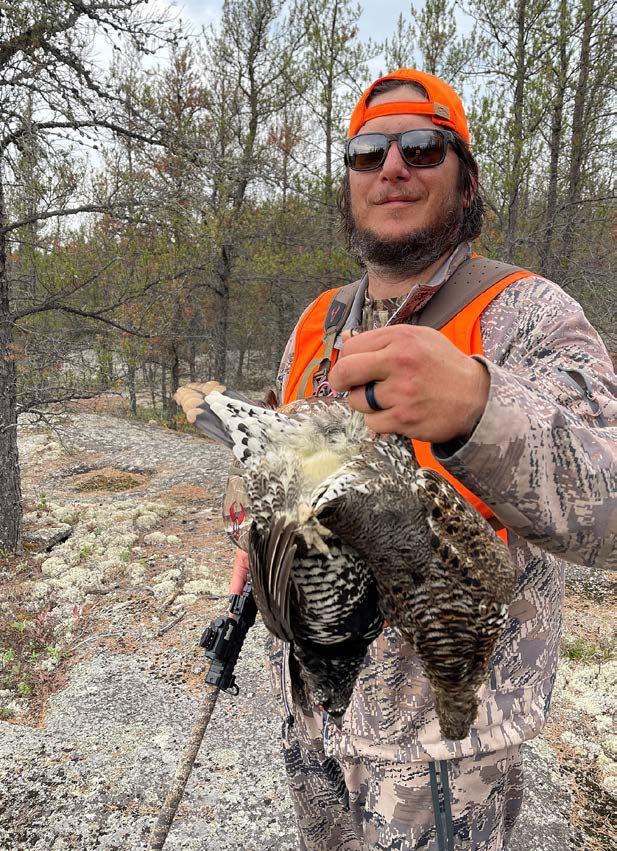 GPS. A handheld GPS unit with topo maps of the area you plan on exploring is an amazing tool and can help you find new country to explore. It also helps you navigate back when it's time to go. Just remember to bring backup batteries. A dead GPS is useless. Some people use their phones paired with an app that shows topo data. This can work well, however, ensure you have your maps are downloaded for offline use. With no signal, you won't be able to load your map.
A great stand-alone GPS is the Garmin InReach. This unit also features an SOS function so if you're lost or hurt you can get help fast.
Compass. Even with a GPS, owning a compass (and equally importantly, knowing how to use it) will always help you get home. Buy a compass and take an orienteering course. While a GPS is nice, a compass and map are mandatory on any trip I take.
Topographic Map. 1:24000 scale topo maps will give you useful terrain hints, including distance, contour lines, elevation, magnetic north vs. grid north, as well as other terrain features, such as whether you're about to stumble into a bog. Along with a compass, a map is your best friend.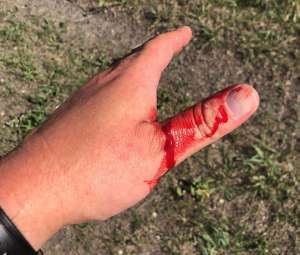 SURVIVE – Beyond the Basics, Thrive and Survive
First Aid Kit. Accidents happen. A well-stocked first-aid kit should be mandatory. Don't forget to update your kit periodically. Bandages, wipes, and medications have an expiration date. Make sure you swap out expiring items before you leave on a trip. Make your own or purchase a kit. Either way, make sure you have it with you.
Survival Kit. Accidents happen and a hunting trip can quickly become a survival situation. Always be prepared. Either pick up a kit like the Coghlan's Survival Kit  or build your own. 
Article by Noel Linsey