A halo of snow covered the jagged mountains overlooking Sundre from the west. Southward, the smooth pavement gave way to a weathered dirt road with horses and cattle grazing peacefully in the fields. Tall aspens displayed hues of maroon reds, flaming oranges, and amber yellows—a living masterpiece created by nature. With each passing mile, civilization receded into my rearview mirror and the mountain walls were my guiding companions. The river that ran parallel to the solitary, one-lane road ahead embraced me in a profound sense of inner peace. Its gentle flow whispered secrets of the natural world, offering comfort and reassurance as I embarked on my first-ever solo moose hunt in the magnificent Rocky Mountains.
As the road came to an end, it opened to a lush green meadow that I would call home for five days. As I exited my truck and stood there in awe, inhaling the crisp mountain air, I felt a surge of excitement. The towering peaks above promised a hunting adventure unlike any I had previously experienced. Growing up, I cherished countless hunting trips with my Dad and brothers, each one contributing to the collected experience that prepared me for this solo adventure. The wilderness stretched out before me and I couldn't wait to explore its untouched beauty in my search for a massive, majestic moose.
The remainder of the afternoon was spent setting up my camp. Inside my 14-foot enclosed trailer, a Cabela's Outdoorsman cot was covered with a sleeping bag boasting a -40 rating. Against the other wall were my supplies: plenty of food and water, a lamp, and a floor heater connected to an outside generator, ensuring that all my essential needs were met. It was a warm fall day and I split some wood so I could enjoy a crackling fire later.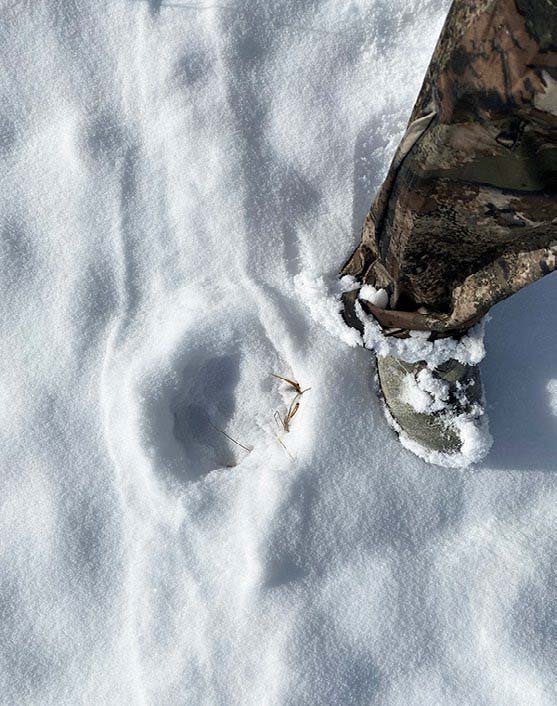 Early Riser
The next morning my excitement launched me out of bed before the sun was even awake. I swung the door open to greet the fresh air, and to my surprise, the once-lush green ground was covered in a thick blanket of snow. The drop in temperature didn't discourage my eagerness to embark on my adventure. I was carrying a .308 X-Bolt Hells Canyon Browning rifle. My backpack was filled with a moose caller, binoculars, extra hand warmers, knives, a reliable SPOT 2-Way Satellite Messenger, a collection of survival tools and a bagged lunch. With my Tracker 800SXS running and my gear loaded, I was ready.
As my Tracker took on the rugged terrain, crossing creeks and climbing hills, my thoughts took on a deep respect for the creatures that called this place home and the animal I was hunting. I came to an opening and decided to park the side-by-side then walk the rest of the day. Since it was still snowing and there was no chance to see tracks, I knew my only option was to sit up on a ledge where I could see in three directions. I'd need to call the drawn-out moans and low-pitched grunts in hopes of enticing a bull moose to answer or to walk out of the willow trees within shooting range. But I had no success.
As the second day ended, my efforts to find any trace of a moose had ended with no results. Feeling cold and disappointed, I made my way back to camp with my side-by-side lighting the way. I settled inside my cozy enclosed trailer and enjoyed a delicious meal of fried hamburger with noodles and stewed tomatoes. At that moment, as I enjoyed my warm meal, my mind swirled with ideas on how to modify my hunting strategy.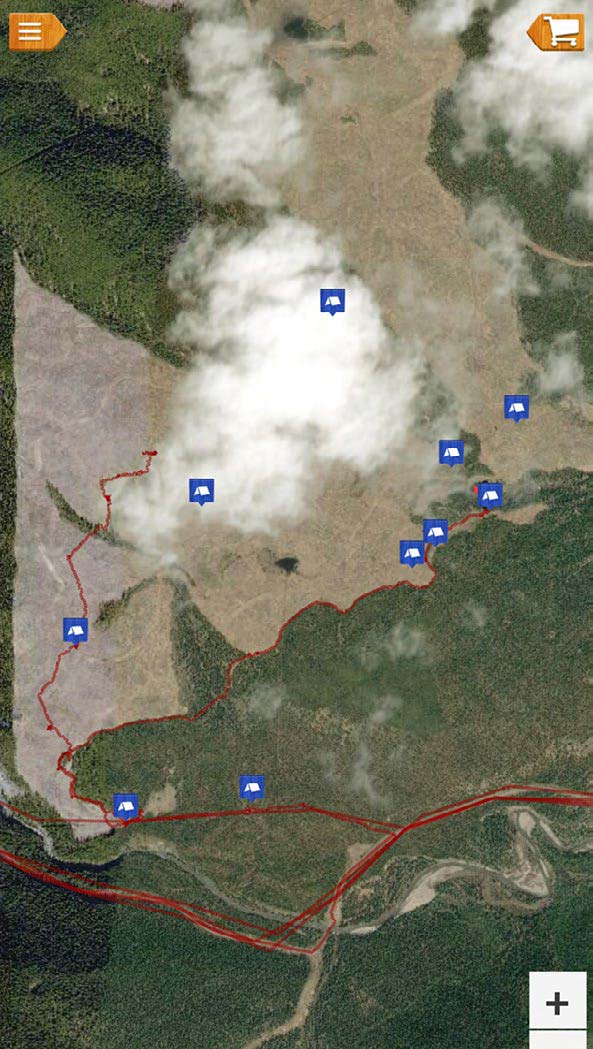 Cold Awakening
The next morning, I awoke to an uncomfortable coldness. I could see my breath. I quickly realized that my heater was not running and that all my food and water were frozen. I was shivering as I put on extra layers and headed outside to check on the generator. It took some time to troubleshoot the issue, but I finally found that the fuel valve was clogged. With the generator back running and heat back on in the trailer, it was time for breakfast and my third day of hunting.
I made the decision to head up the mountain, thinking the moose may have sought higher ground. With my heavy 15-pound pack strapped to my back and my trusty .308 rifle hanging on my shoulder, I trudged through the deep snow, feeling the strain in my body. As I continued to climb, the views became more breathtaking; I could see the entire valley from the mountaintop. At that moment, I was so captivated by the magnificent sights and sounds that I momentarily forgot I was hunting a majestic animal with large antlers.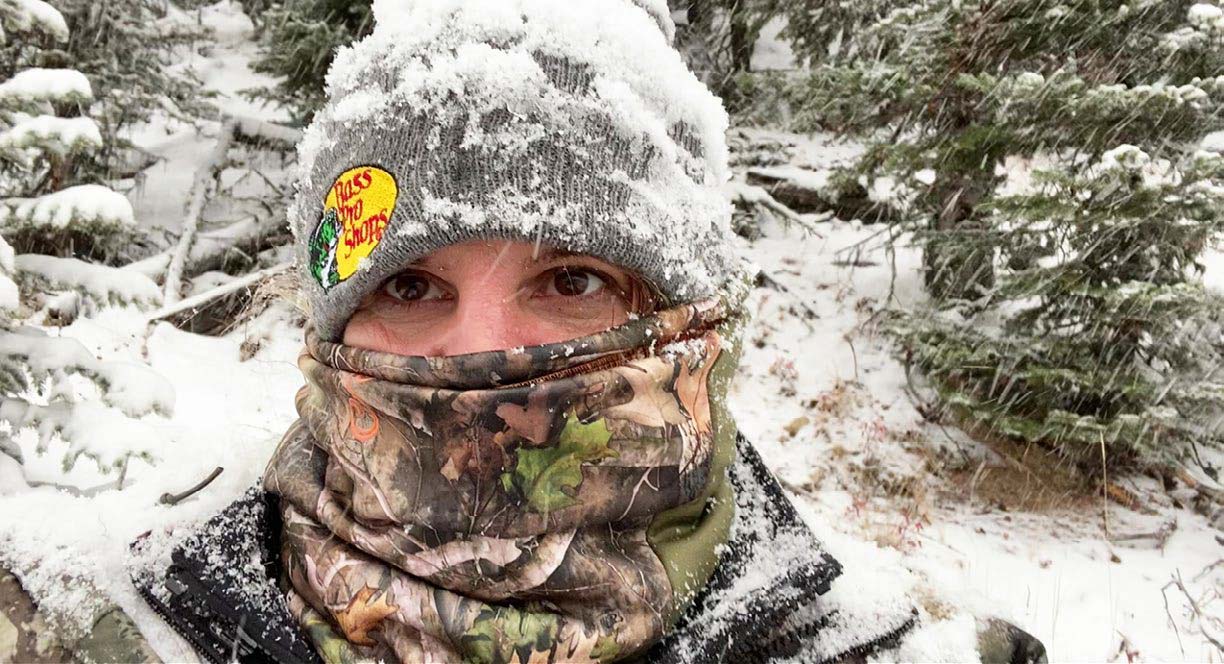 Finding Tracks
Finally, I found two sets of moose tracks. My excitement soared—as did my heart rate. It took everything I had to stay calm and focus on my next move. I decided to let out a cow call, then waited, then let out a bull grunt. I repeated this sequence five times in the first 10 minutes. Then I waited. After an hour with no answer-back, I followed the enormous tracks. The sound of snow crunching under my boots, the distant calls of birds and the soft murmur of the last falling leaves made me want to keep following those moose tracks. It was like nature was calling me to keep going and I couldn't resist its charm.
The tracks led me to a large meadow where a herd of elk had trampled the entire ground. Upon a closer look, these tracks were not from a big game animal at all, but massive paw prints from wolves.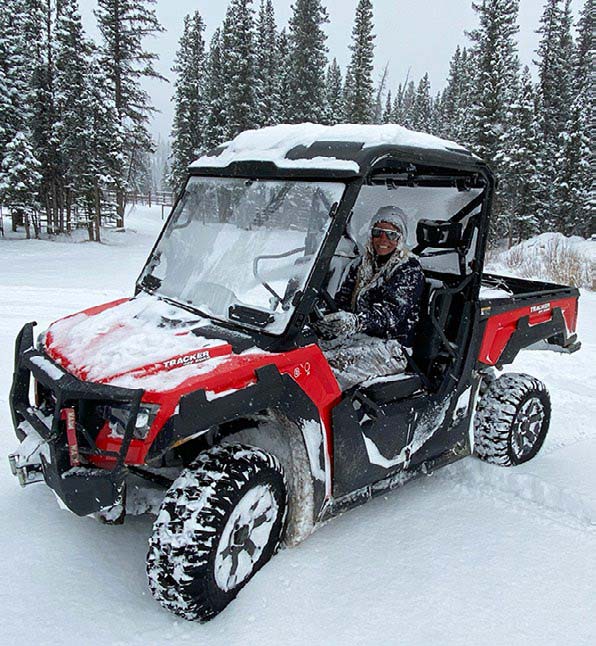 My heart started to pound through my chest, and all I felt was fear. I was scared and alone, 16 kilometers up the side of a mountain, with a pack of wolves lurking in the area. I grabbed my rifle and counted in my head how many bullets I had: five in my rifle and four spares in my left coat pocket. Scanning the entire meadow, I could see the remains of a moose carcass at the far end. I moved cautiously out of the meadow, mindful of the delicate balance between predator and prey. The mountains, with their snow-covered rocks and towering trees, silently overlooked the timeless cycle of life and death.
On my descent, I maintained a heightened state of awareness, carefully listening to the sounds of nature. A mix of caution and curiosity stirred within me as I hiked. I was torn between the instinct to quickly retreat to the safety of camp and the intrigue of encountering the elusive pack of wolves. Risk and reward danced in my thoughts, contemplating the potential dangers and the rewards of finding and hunting a moose. Uncertainty cast shadows over the trail, leading me to second-guess my path and overanalyze every twig crack from the forest.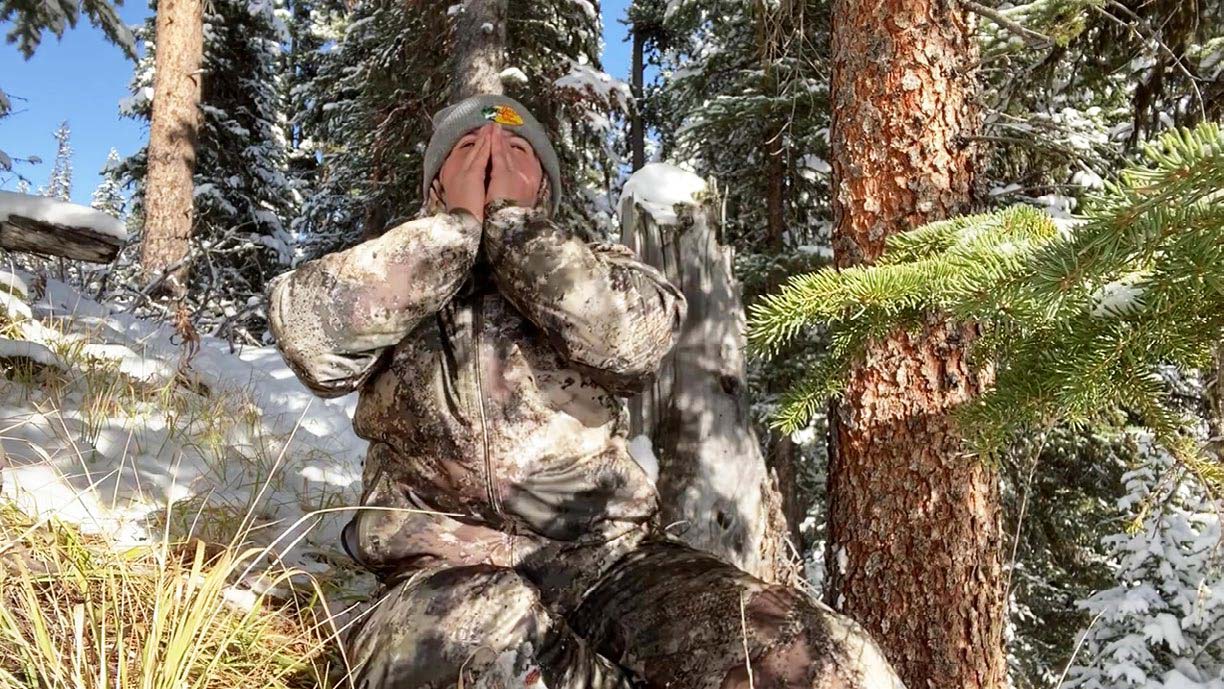 As night fell and I lay in bed, my fears began to grip me. The darkness surrounded me, and the silence was deafening. I was tired and alone, and it weighed heavy on my shoulders. My mind was brewing a storm of unpleasant doubts about my abilities to accomplish this hunt, my capabilities, whether I had sufficient experience to locate a majestic bull moose, and the haunting notion of possible injury. What if I fell or got lost? Would anyone find me? Recognizing that I needed to confront my fears head-on, I allowed them to surface and then with determination, I fought to silence them.
Lots of Exploration
Over the next two days, I explored various terrains such as open meadows, hillsides, dense forests and willow-drawn swampy areas. I called and tracked, using my experience from previous hunts in hopes of finding a moose. Unfortunately, luck was not on my side. Instead, I came across numerous tracks left by predators. That led me to believe that the larger animals were forced to move away from this area.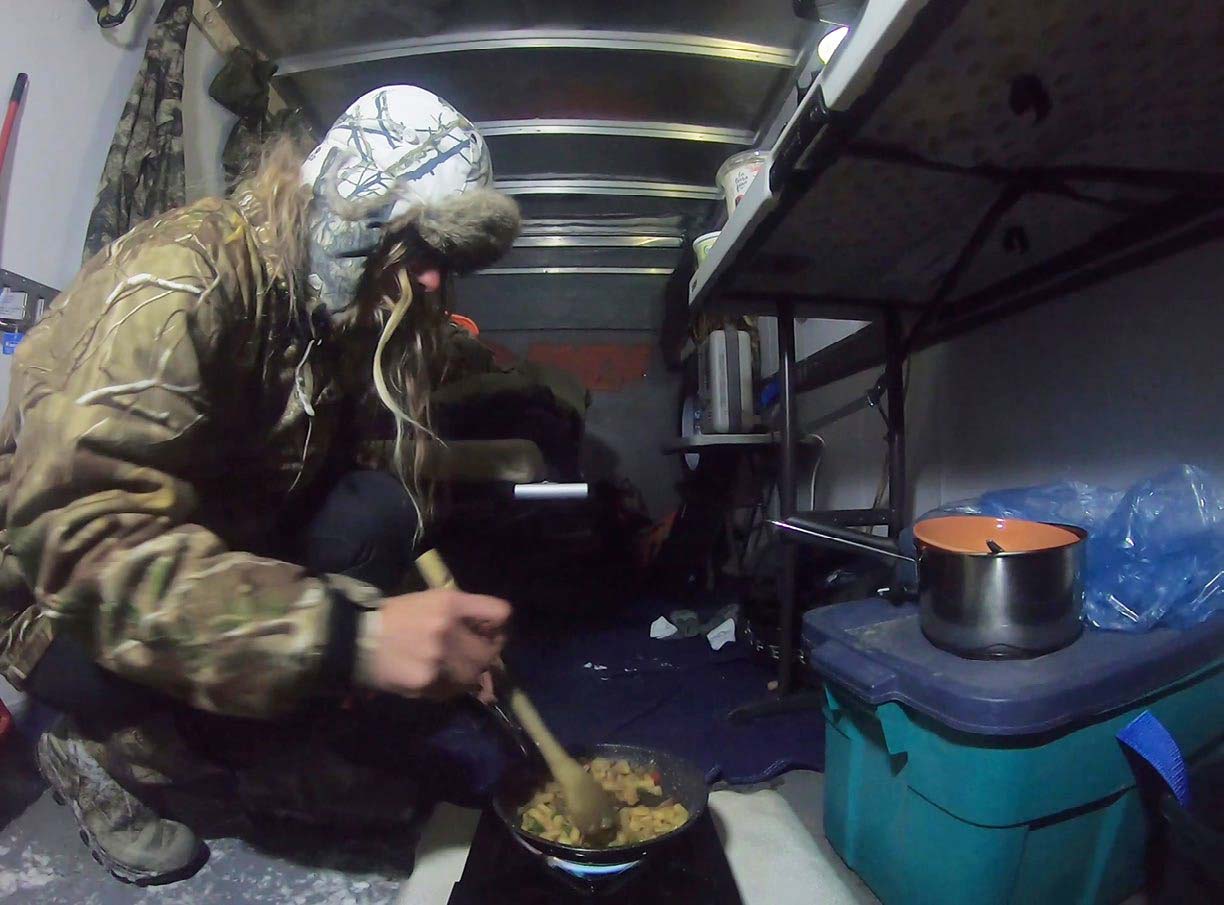 As the sun descended on my final day, it cast a warm golden hue across the untamed landscape. I found that the solitude of the mountains had become my teacher, guiding me to a deeper understanding of myself and the world around me.
My solo hunt was an incredible journey of personal growth and self-discovery. The experience taught me the immense responsibility of relying solely on myself and my experience in the woods. Embracing fear was no easy task, but it was essential for me to navigate through the situations I faced independently. The challenges I encountered along the way pushed me to learn new skills quickly and revealed the true extent of my capabilities.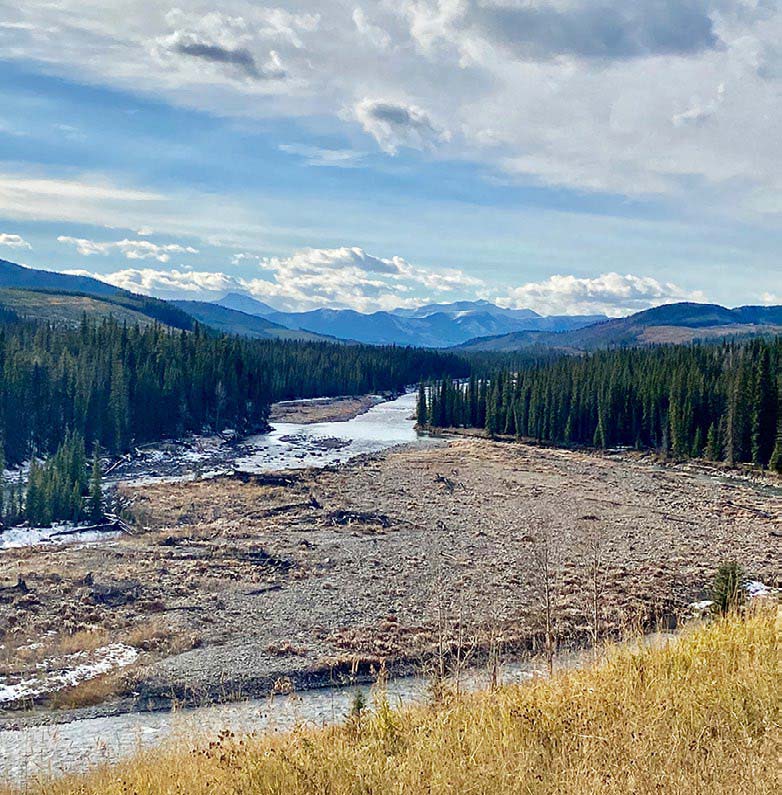 Through this solitary adventure, I gained a profound understanding of both my strengths and limitations as a hunter. I became more resourceful, more adaptable and more resilient despite facing unexpected obstacles. Hunting alone also deepened my connection with nature, allowing me to appreciate the harmony between predator and prey.
As I reflect on this journey, I recognize that my solo hunting experience has been transformative. It has proven to me that stepping out of one's comfort zone and embracing solitude can lead to remarkable growth. As I continue to pursue my passion for hunting, I carry the memories, skills, and newfound confidence acquired during this extraordinary journey into the wild.