Some of the best DIY Whitetail hunting can be had by applying for and drawing tags
"There he is," my wife hissed.
She was referring to a wide-racked 5×6 buck that suddenly appeared, along with another buck, in a shadowed draw beneath us. I adjusted my posture to see above our thrown-together sagebrush blind. Presented with a 54-yard, quartering-away opportunity, my CVA Paramount Pro muzzleloader soon cracked. Seconds later, the motionless 22-inch-wide buck was all ours.
Scores of Whitetail hunters spend years hunting the same places and continually falling short of expectations. If that describes you, perhaps taking a big buck has always been the dream you just can't seem to achieve. Part of the equation is skill, but another big part is that a big buck must exist where you hunt in order for you to kill one.
Draw-only deer tags can put you into such places. Limit hunting pressure and harvest are big plusses. Most hunters also tend to be selective with their draw tags, allowing young bucks with strong potential to pass by. That means more bucks consistently reach an older age class and grow larger antlers.
Have I gotten your attention? Then consider playing the Whitetail draw. I'll review three top draw states, then conclude with an application strategy.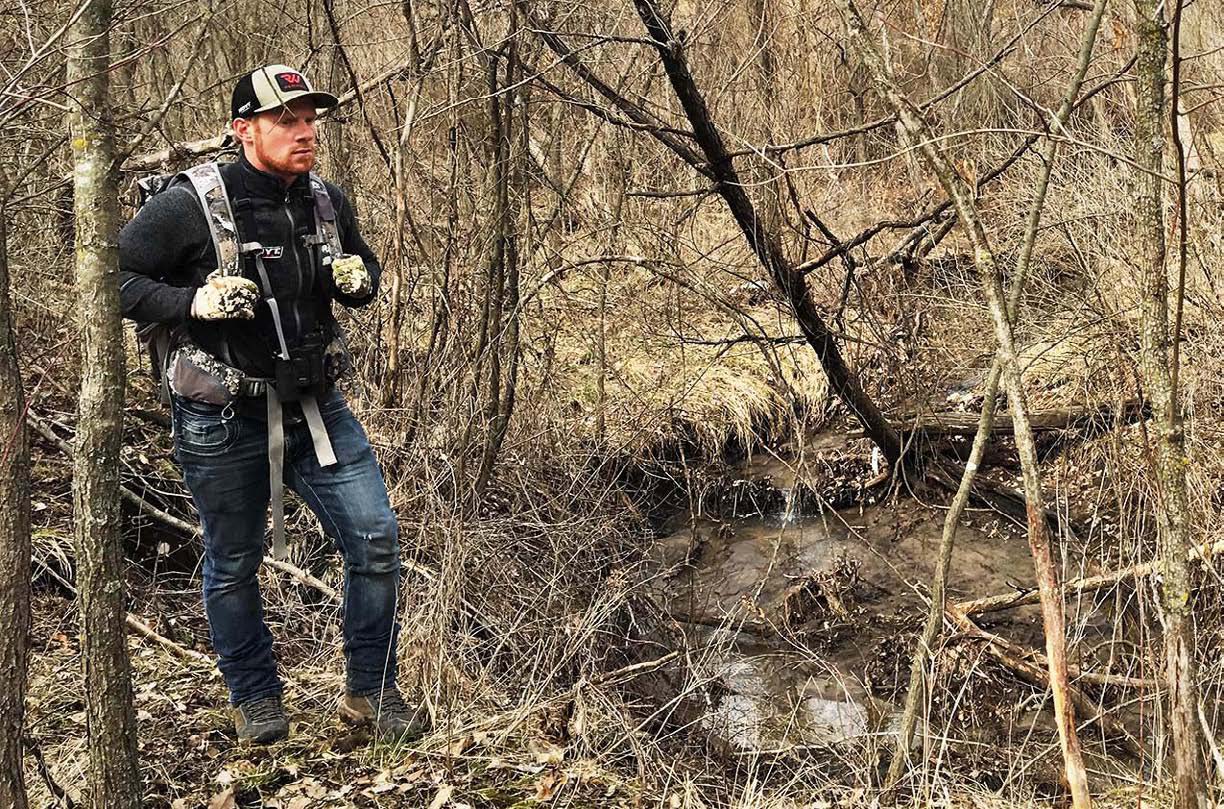 Iowa
Iowa is the Whitetail giant for a few reasons. It has outstanding genetics, agriculture galore and various habitat types that support strong deer numbers. Most importantly, the state limits non-resident tags across 10 separate zones. Some zones are easier to draw than others, but the most popular zones require a hefty wait and a $60.50 annual application fee for preference points. Zones 4 and 5 in southern Iowa are where many TV celebrities hunt, so the demand for archery tags (valid during the rut) is high. Expect to wait four or more years for a tag.
Gun tags are typically drawn faster than archery tags. Consider Zone 4, for example. In 2022, archery applicants with 0-3 preference points drew none of the zone's 448 available archery licenses. In contrast, gun applicants with only one preference point drew 586 of the 832 gun-tag quota. Pressure during the gun seasons is intense, so the archery hunt is a higher-quality experience; you get to hunt the rut and share the woods with fewer hunters. The good thing is that preference points aren't for a weapon-specific hunt. You decide that when you apply for a tag.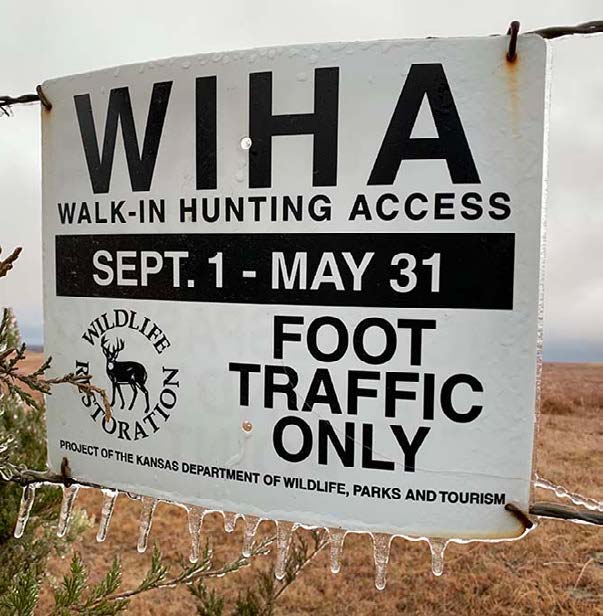 Iowa's deer tags are quite pricey. My 2022 muzzleloader tag (with everything) set me back $660.62. But, as they say, you have to pay to play. Expensive or not, an Iowa tag puts you in areas of world-class Whitetail hunting and where taking a bull-of-the-woods buck is very possible, even on public lands.
Speaking of public lands, Iowa has its share. You can either use an app like HuntStand Pro Whitetail or the Iowa Interactive Hunting Atlas to identify public-hunting opportunities. Once you choose a zone, I highly suggest taking a scouting trip before the spring green-up so that you can see trails, rubs and scrapes from the previous season. You'll be able to explore every nook and cranny and possibly find some sheds, which will be invaluable once you draw a tag.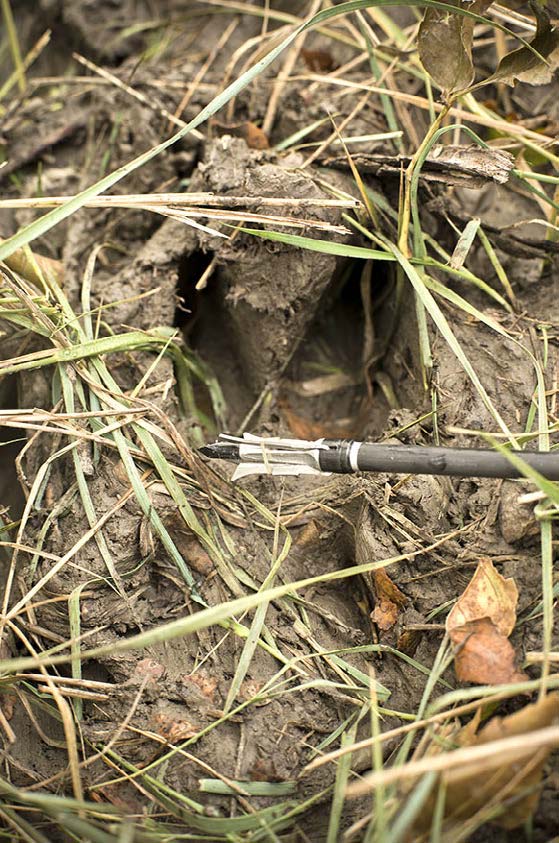 Kansas
Though Kansas isn't what it once was, my social media newsfeeds always teem with Kansas giants throughout the fall and especially during November. Winters aren't too harsh and most regions across the state have agricultural practices. Micro-managed leases and outfitting operations hold world-class bucks that can easily chase does and venture onto a WIHA (Walk-In Hunting Area) parcel on any given day.
Archers get first crack at Kansas bucks in mid-September, following the youth hunt. Archery season runs clear to the end of December, though bowhunters must follow blaze-orange requirements during all firearms seasons. (That includes the early muzzleloader season, which shares a September opener with archery season.) The firearms season is proposed to open November 29 and close December 10 this fall.
A peak-rut firearms season would be a big-buck bloodbath in Kansas. It could dramatically reduce buck age class because more bucks would be harvested. Fortunately, the firearms season occurs well after the peak rut, when fewer giant bucks are running around in the middle of the day with tongues hanging out. This fact, and a one-buck annual limit for both residents and non-residents, provide nice, protective parameters that allow more bucks to live longer.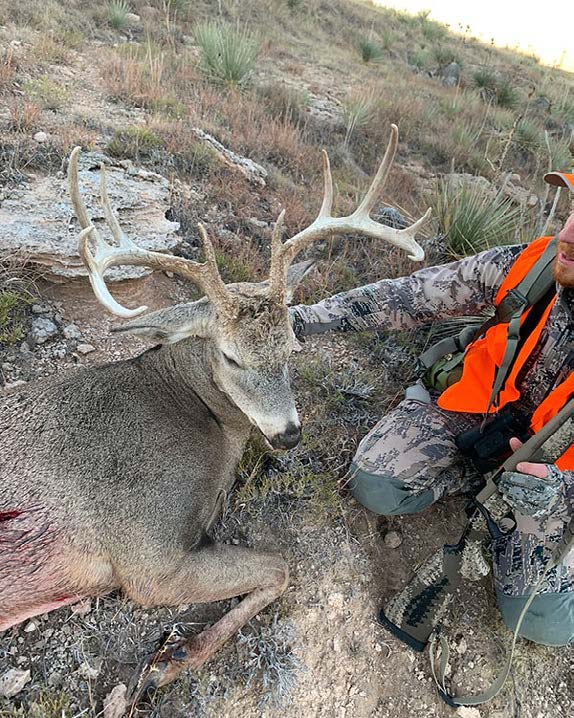 Regardless of the season you wish to hunt, drawing a Kansas deer tag isn't too difficult. Most units can be drawn with either one or zero preference points, but the application deadline is at the end of April, so you'll have to plan early.
Once you draw a Kansas deer tag, there are plenty of big bucks to go around, but it won't be as easy as shooting fish in a bucket. Fortunately, most units have plenty of places to hunt. While knocking on doors, getting a lease, or paying an outfitter can yield a potentially better hunt, there are scores of WIHA parcels (both large and small, not to mention dozens of state wildlife areas) that are open to hunting. There are 25 state wildlife areas in the Northeast region alone. Again, the HuntStand Pro Whitetail app is a great mapping resource to plan your hunt. Another option is the Kansas Hunting Atlas.
Or, book a hunt with a reputable outfitter like Rader Lodge. "We specialize in semi-guided hunts," Jeff Rader says. "We provide the land, maintain it year-round, and get our hunters lined up with a treestand to hunt from. We encourage our clients to bring along a treestand or two if they want the option to hang their own stand. We have nice accommodations and provide three meals daily," Rader adds. "We keep in contact with our clients and provide suggestions. If a client shoots a deer, we retrieve it and field dress it."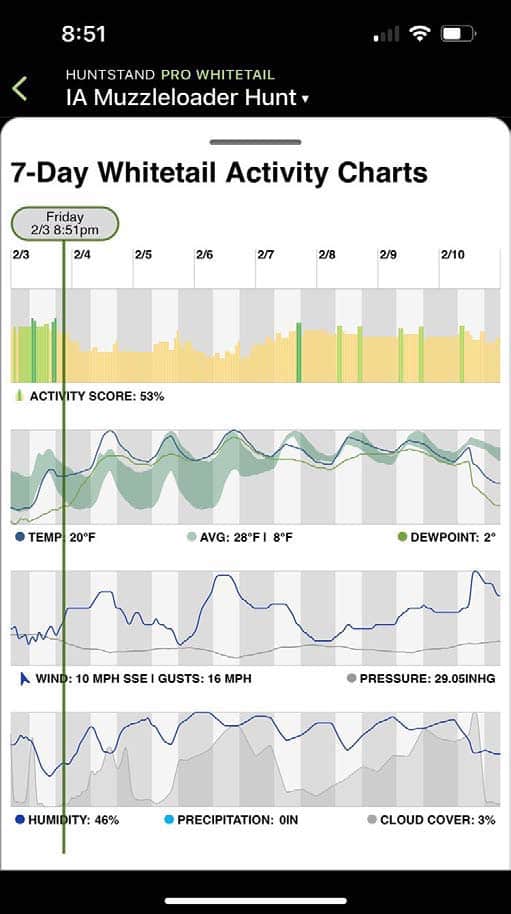 Colorado
Colorado is a DIY-friendly state on the planning front. The Colorado Hunting Atlas not only breaks up the state by game-management units (GMUs), but it denotes public hunting. It also breaks down summer- and winter-concentration areas by species, as well as the general whereabouts of non-migratory big-game populations. Have a question about prospective hunting areas? A Colorado hunt planner is just a phone call away and can guide you through your questions.
Some enormous Whitetails roam the Eastern Plains, but a lack of public land makes a successful hunt extremely difficult to achieve for DIY hunters. "Most of Eastern Colorado, where we grow big Whitetails, is privately owned," says Julie Stiver, a wildlife biologist with Colorado Parks & Wildlife. "Outfitters lease a lot of the properties, which limits public access."
Longtime outfitter Jack Cassidy of Jack Cassidy Colorado Big Game Hunts and Cassidy Outfitters agrees. "Approximately 90% of Colorado's Eastern Plains are privately owned," he says. "To successfully hunt big Whitetails in Colorado, your best bet is to hunt with an outfitter.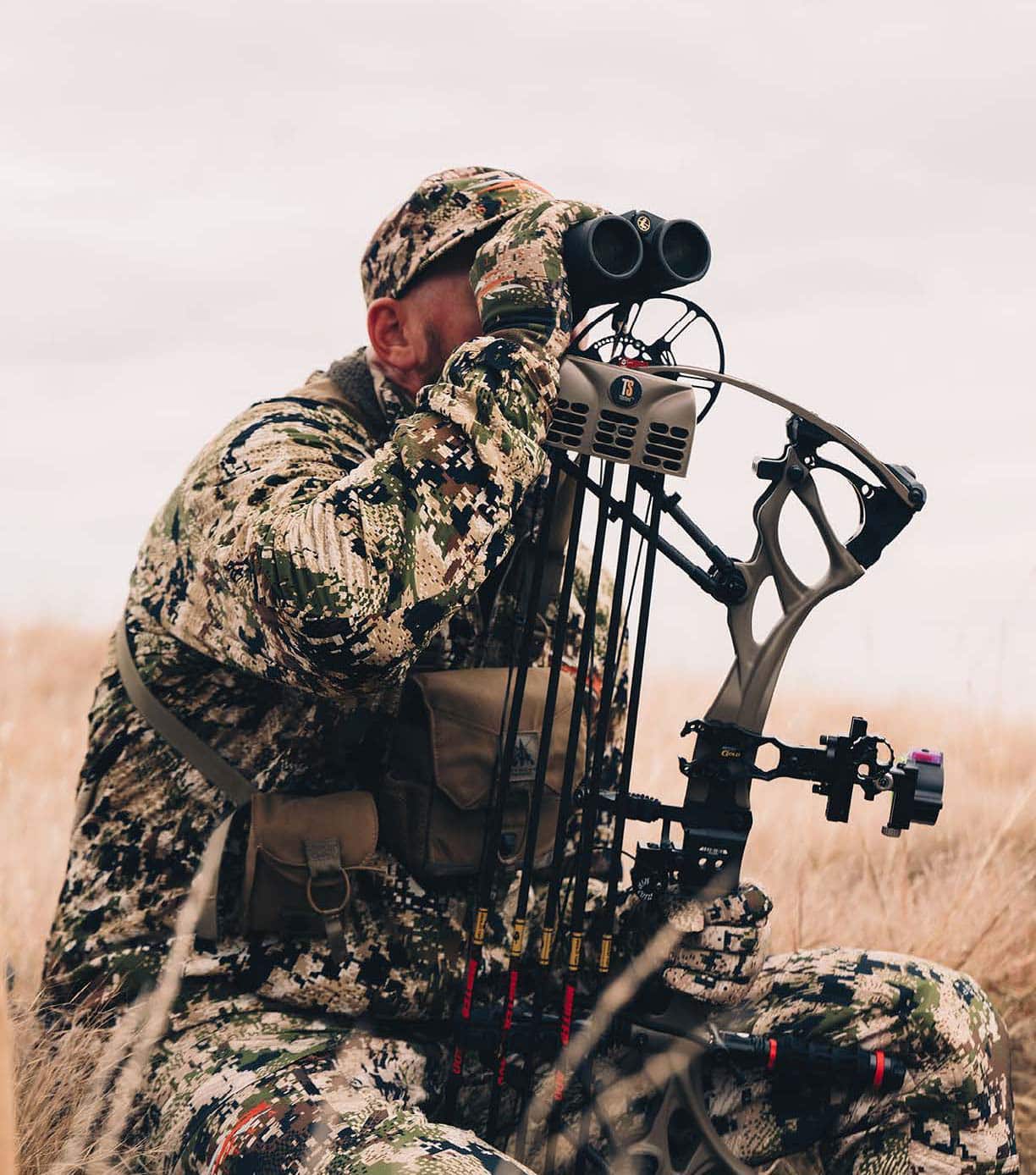 Cassidy adds, "Other than low-quality OTC units along the I-25 corridor with OTC Whitetail-only licenses, all Whitetail licenses are distributed by drawing. Each unit varies, but archery licenses are typically easier to draw than rifle licenses. Rifle tags in some of the units we hunt require two to three preference points to draw."
Cassidy leases about 200,000 acres in Eastern Colorado along major drainages. He's had most of it for many years and has watched it produce numerous giant Whitetails. He notes that clients can anticipate an active hunt—glassing, hiking, and stalking, all with little downtime.
Meanwhile, Stiver says that GMU 103 is a good-quality unit. "We don't have a Whitetail-only season in that area," she says. "It's an either-species license, and drawing it typically requires more preference points than surrounding plains units. The either-species licenses are quite popular because they give hunters the option to chase Whitetails or mule deer. Whitetail-only tags for GMUs 122, 126, and 127 also put you in good Whitetail country," she continues. "Some of these units have state wildlife areas as well as properties that are leased for public access. The better access makes these tags a bit more sought after and they require some preference points to draw. The December season is also more popular since the corn is usually harvested by that time, making deer more visible."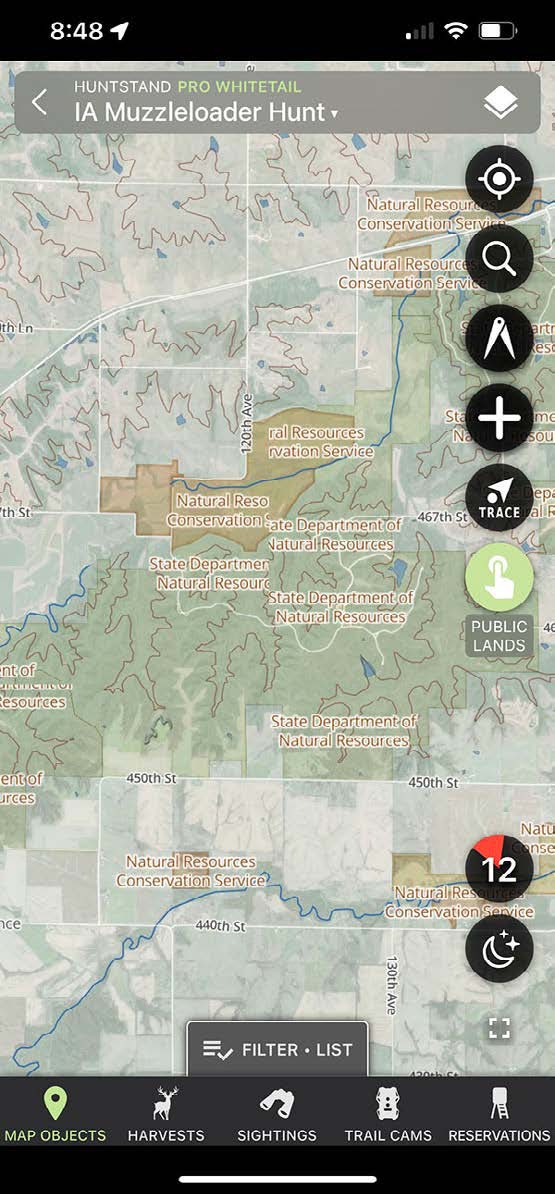 Draw Strategy
Other states such as South Dakota and North Dakota offer quality draw tags, but I've landed on these three because of the strategy I'm about to outline. If you want to hunt a quality draw state every year, you can. Consider this: Most Kansas units can be drawn annually or bi-annually. Iowa takes approximately one to four years depending on weapon and zone. Colorado can be drawn annually or bi-annually in the really tough-access units, while better units—especially for the either-species tags—take a few years.
If you want to hunt one of these draw states every season, here's an idea. Apply for preference points in Iowa and Colorado and a Kansas kill tag the first year. In the second year, do the same. In year three, consider drawing a Colorado tag and apply for preference points in Kansas and Iowa. Then in year four, maybe you can finally pull that coveted Iowa archery tag. Then, repeat the cycle.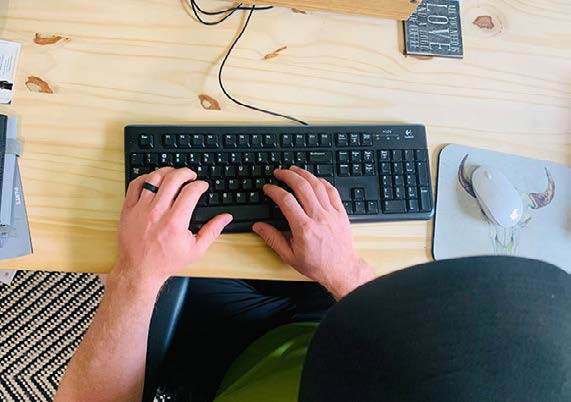 Drop Your Name in the Hat
Hunting one or more of these states annually certainly doesn't mean you'll get to show up and pick from a dozen different monsters. But, if you hunt at least one of these states annually over the next decade and pass on those tempting 130-class bucks, you'll probably see some world-class bucks. And, with common sense, you should have opportunities to shoot at something legendary, which is the whole point with leaving the ground you know and playing the draw for Whitetails.
Are you ready to drop your name in the hat?