A look at interesting points around all things antlers
Deer antlers are some of the most interesting aspects of the animal kingdom. These fast-growing tissues are shrouded in neat facts and talking points. While there is much we still don't know about antlers, we know a lot. Here are 20 facts about Whitetail deer antlers.
Fact No. 1: Whitetails have antlers that are cast and regrown each year. These differ from horns that aren't cast and that gradually grow over time.
Fact No. 2: Antlers are derived from calcium deposits. Horns are crafted with keratin, which is a different tissue.
Fact No. 3: Antler is the fast-growing known tissue. While it doesn't grow consistently day to day, it does grow in spurts. Scientists have also determined that antler growth is a form of controlled cancer.
Fact No. 4: Antler growth begins at the pedicle, which is where the base of the antler connects to the skull. In the spring, antlers begin protruding from this point but then grow from the tips throughout the growing process.
Fact No. 5: Any damage to the pedicle or antler during the growing phase can result in abnormal antlers. Serious bodily injuries can cause the same outcome. Often, non-typical antlers are caused by one of these occurrences.
Fact No. 6: Velvet is covered in small fibers that have feeling capacity. This allows a buck to feel with its antlers, which helps prevent damage to the growing tissue. It also helps the buck's antlers to form an imprint in its brain, which provides muscle memory regarding where its antlers exist, even after the sensory-filled velvet strips off.
Fact No. 7: A buck's skeletal and muscular systems mature by age 4½. Then, a buck grows its biggest set of antlers between the ages of 5½ and 8½ years This is because it has more nutrients available to go to the rack.
Fact No. 8: According to the National Deer Alliance (NDA), a buck grows 25 to 30% of its lifetime antler potential at 1½ years old; 55 to 60% at 2½ years; 75 to 80% at 3½ years; 80 to 85 percent at 4½ years; 85 to 90% at 5½; 90 to 95 percent at 6½ years; and 95 to100 percent at ages 7½ and 8½.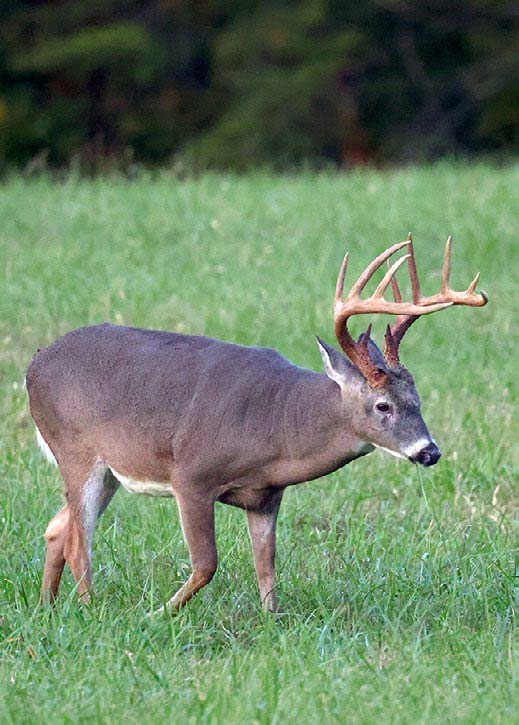 Fact No. 9: Food source availability, food source quality, winter weather severity, drought condition severity and health can dictate whether a buck's best rack will occur at 5½, 6½, 7½, or 8½ years old.
Fact No. 10: While not absolute, front-leg injuries tend to impact the antler on the same side of the body. In contrast, rear-leg injuries tend to impact the antler on the opposite side of the body.
Fact No. 11: Increasing testosterone levels trigger velvet to shed in late summer and early fall. Decreasing testosterone levels trigger antler casting in late winter and early spring.
Fact No. 12: Studies have proven that culling inferior bucks does not increase the overall size of the herd's antler production. This is due to several reasons, including that does contribute 50% of the antler genetic code to offspring (you can't determine their contributory value); that genetics are firmly ingrained in the local population; that breeding for increased antler production requires pedigrees from both parents; and much more.
Fact No. 13: Age, genetics, nutrition, soil quality, health, stress and other environmental factors all impact a buck's antler score. These aspects are also directly linked to how much genetic potential is actually expressed.
Fact No. 14: The gross score of a buck's antlers considers the totals of the buck's H1, H2, H3, and H4 mass measurements from each antler; the beam lengths; the greatest inside spread length; and total tine length.
Fact No. 15: Cactus bucks are rare occurrences. This is when a buck's velvet antlers continue to grow and remain in velvet. This tends to produce very large, massive racks.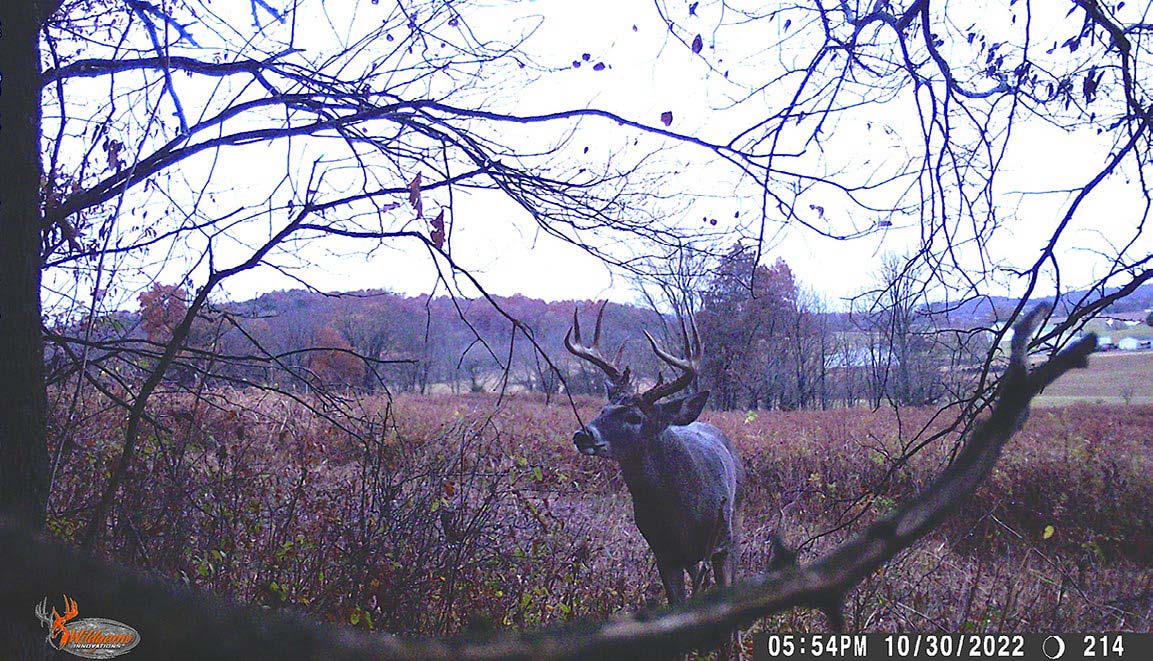 Fact No. 16: Doppelkopf antlers are very rare. This is where a buck fails to shed its antlers and regrows another set around it.
Fact No. 17: A small percentage of does have antlers (about 1 in 10,000). Generally, these are small, and might even remain in velvet. Still, it's possible for does to have headgear.
Fact No. 18: Contrary to popular belief, most bucks harbor the genetic potential for abnormal (non-typical) antler points. That said, few bucks reach the ages necessary to express these unique antler traits.
Fact No. 19: Most bucks settle dominance disputes via posturing and sparring. Rarely do serious fights break out. Generally, when these do happen, it's during the heat of the rut when unfamiliar bucks square off.
Fact No. 20: Once antlers are cast, these calcium-rich sheds are often consumed by small mammals for the minerals that they receive from these.
Obviously, deer antlers are quite interesting and unique in the animal kingdom. While we know much about antlers, there are still mysteries surrounding them. For example, scientists still don't know how Whitetails naturally "turn on and off" their antler growing process, which as we said earlier, is a controlled form of cancer. In fact, much ongoing research surrounds this phenomenon in hopes of learning more about how human cancer forms and how it can be treated.
All things considered, antlers are cool. But don't let them have too much power over you. After all, it's just one small element of the hunt. They aren't the primary reason to be out there enjoying God's creation.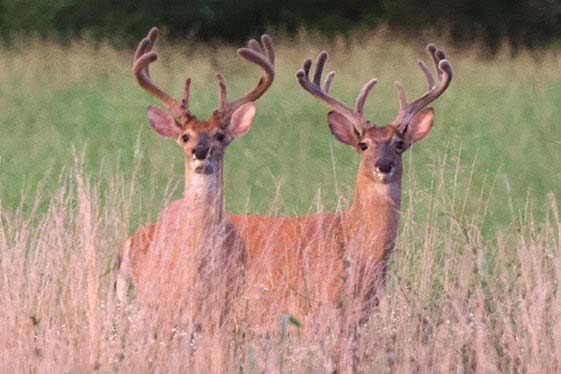 Antler Envy
Deer hunters have been coveting big antlers for decades and longer. Unfortunately, social media has made this envy even worse. Hunting Guide Cameran Derefield expressed this concern as well as anyone.
"Everywhere you look, it seems like everyone in the country is shooting a big deer," he said. "But as we all know, the social media world is one of smoke and mirrors and only seems to show the highlights of the modern world. In its rise, it also cast an idea of a big animal, and routinely reminds that, if you're not killing 170s every year, you're doing it wrong."
That said, "big" is a relative term. A big Whitetail in one state isn't as big in another, and so on. Still, we have thresholds and a framework to start with. Pope & Young says a big buck is 125 inches and up. Boone and Crockett says 160 inches and up.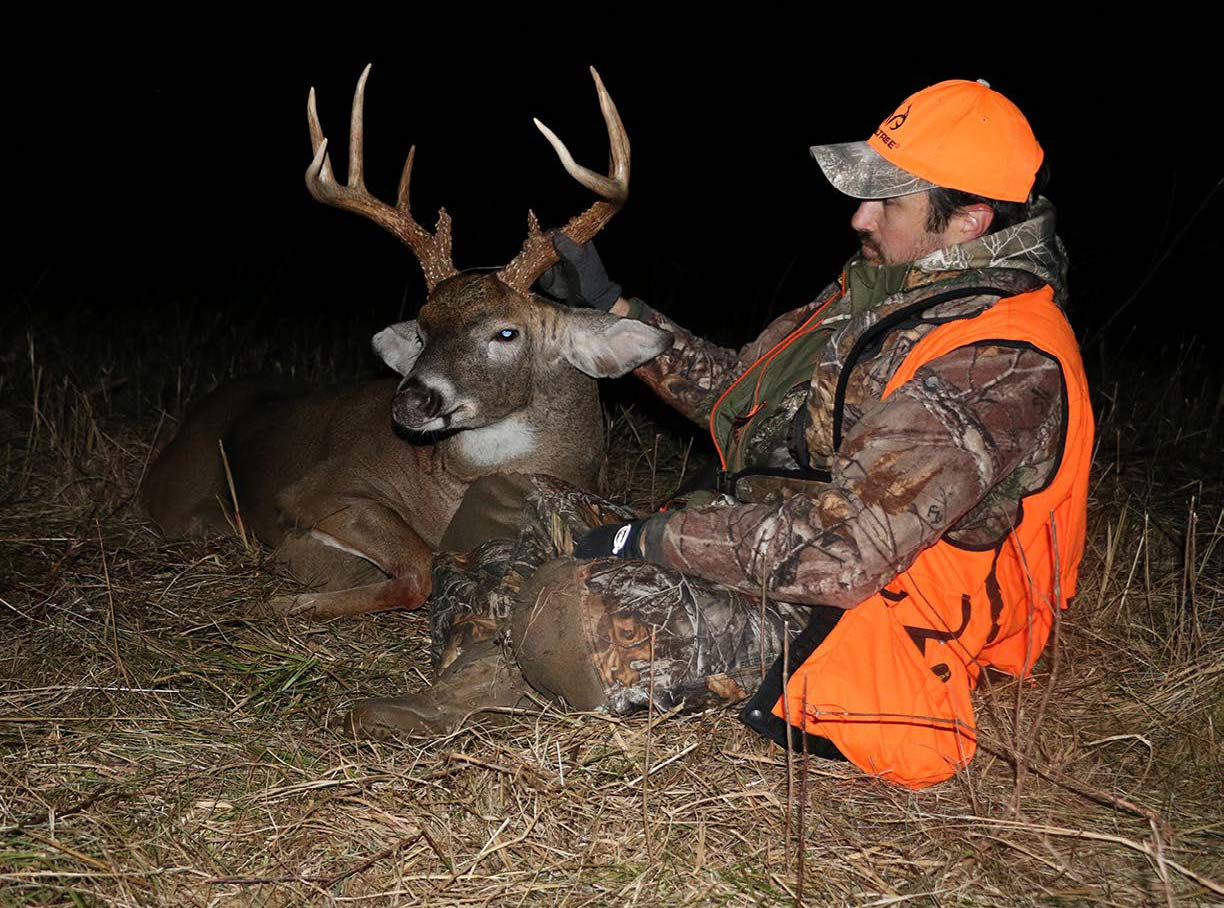 "B&C has claimed you have a 1 in 20,000 chance of taking an animal of such size," Derefield said. "Do you personally know 20,000 hunters? No, but you can name 200 guys on social media who just did it, right?"
According to many sources, only about 40% of hunters harvest a deer each year. Furthermore, only about 10% of hunters take 90% of trophy bucks each year. Because of these statistics, it's important to temper expectations and enjoy the outdoors whether killing "big" deer or not.
"The world thinks it needs to be shooting B&C animals each year," Derefield said. This is a very bold and respectable goal, no doubt. But just how realistic are these odds for the 90% of hunters who will not achieve it? The idea and meaning of a big deer changes with the regions and with state lines. In the Midwest, if you're harvesting a 140-plus [buck] every year, you're one bad dude. It's no easy feat to trick a mature animal."
So, quit envying monster bucks. Just get out and hunt. Target the best deer you have access to and enjoy it. Strive for more, if you wish, but be content and thankful along the way.