Apparel manufacturers are meeting our need for weather, habitat, and activity-specific clothing. No longer is it just about the pattern, functionality and fit now rank as top priorities.
Perched 18-feet up in a tall leafless aspen, my wife Heather, was bowhunting the second estrus. With little cover, her subtle camouflage blended in well with the variable grey surroundings. She'd already invested 10 days on stand. If it weren't for her technical apparel, designed specifically for cold November air, there's no way should could have endured the frigid temperatures that Alberta throws at deer hunters. It was November 25 and the air was icy, humid, and a northwest wind carried a sharp bite. She was wearing Sitka Fanatic and, despite the otherwise inhospitable conditions, she was more than comfortable. Less than three hours into her vigil, overlooking an active scrape, she noticed a doe coming her way. Trailing behind was a good buck. Patiently waiting, she gripped her bow and when the buck paused, she drew back. At 10 yards, here arrow cut through the air passing through the buck's chest. Perfect shot placement resulted in a short sprint where he succumbed, collapsing only 40-yards from the point of impact. Ideal for stand hunting in open deciduous trees, quiet, and warm, she and I have both come to rely on our Fanatic outfits – especially when the weather turns cold. Over several decades, we've experimented with everything from wool to pile, and we're always on the lookout for the warmest, quietest, and best fitting apparel for our deer hunting.
What's Out There?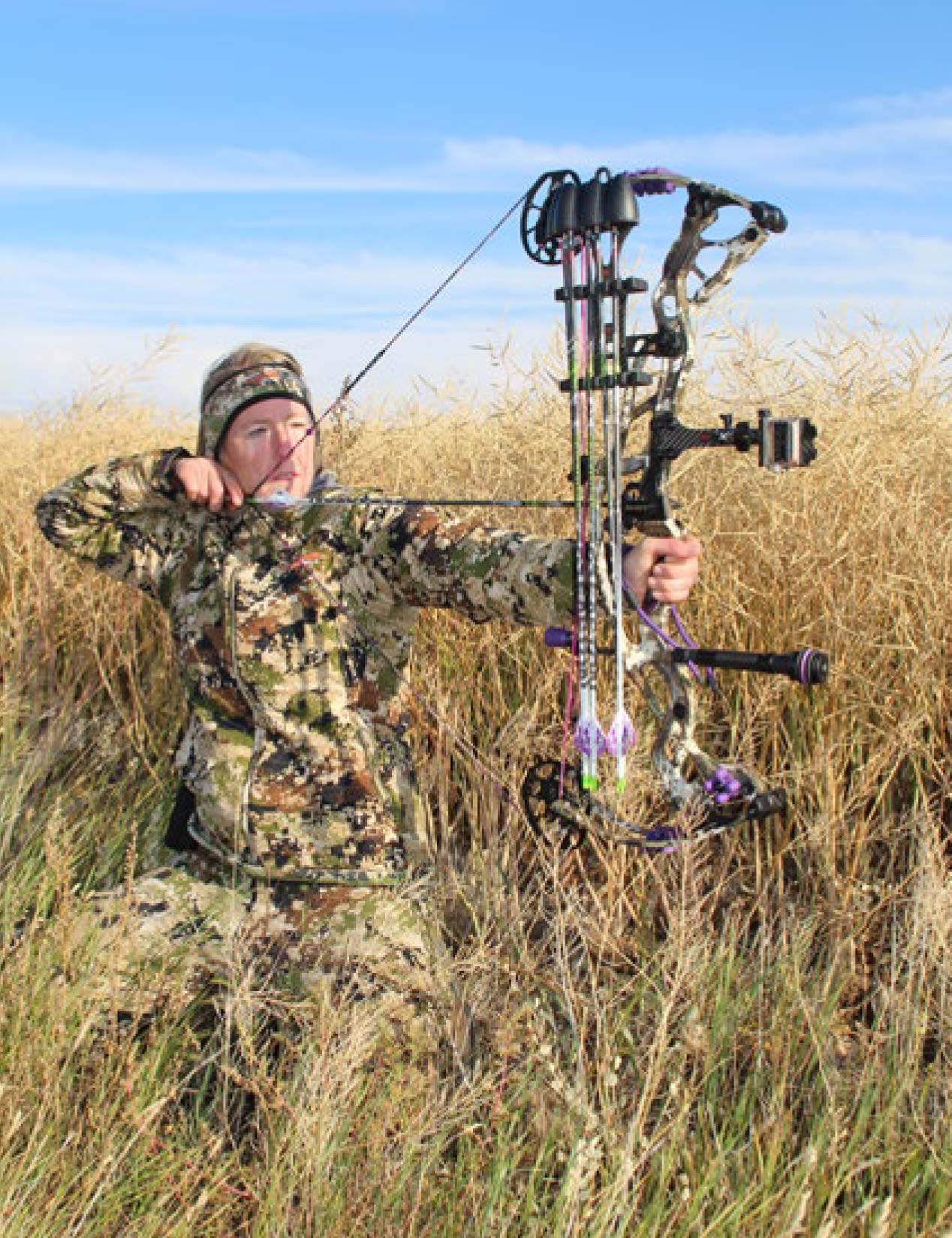 Each year, Heather and I attend the Shooting Hunting and Outdoor Trade Show (SHOT). While we're there, we cruise the aisles looking at what's new and improved for deer hunting. Most interesting is the sheer volume, not to mention seemingly limitless, variety of apparel options. Companies like First Lite, Columbia, Blocker Outdoors, Scentlock Technologies, Realtree, Huntshield, Yukon Gear, Browning, Cabela's/Redhead brands, Sitka, Kuiu, and even the specialized women's lines made by She and Prois are popularly worn by today's deer hunters. Each has its advantages and disadvantages, and meets specific needs. And a lot like buying a truck, every deer hunter has his or her preference around brand and functionality.
Fashion statements aside, deer hunters generally consider a range of factors when choosing hunting apparel. Cost is big and it typically influences our decision, but quietness of the fabric, the camo patterns available, warmth or breathability, the fit (i.e., how bulky or athletically designed the clothing is), and their weatherproof/windproof qualities all come into play. With few exceptions, the higher the price tag, usually the more high-tech it is.
Deer hunters across North America employ a range of different hunt strategies in a broad spectrum of environments. Some of us walk and stalk, some sit and wait. Some hunt from the ground, others take to the trees, or sit in blinds. Some of us hunt the early season when its warm, but most deer hunters focus on the rut, when temperatures are much colder and conditions are less hospitable. Further, we hunt in all kinds of conditions from lush green humid forests to wide-open arid prairie landscapes, and extreme snowcovered mixed forests. All told, we hunt so many different types of terrain under such a wide range of conditions, its impossible to find a universal option. In the end, it's about determining what type of deer hunting apparel and camo patterns best suit our own style of hunting and timing of your hunts.  Aside from Realtree and Mossy Oak brand camo, that traditionally manufactures a good volume of cotton or cotton-blend garments better suited for warmer climates, for many years the best options for northern deer hunters requiring cold-weather apparel were wool or pile. Hunters heading north to Canada's mid-west provinces of Alberta and Saskatchewan for instance, favored King of the Mountain, Sleeping Indian, Silent Predator, and Raven Wear apparel. Why? Because they are ultra-warm and quiet. The downside is that they are heavy and bulky. Thankfully, Sitka Gear has come to the table with two different lines of cold-weather gear designed specifically with the extreme cold weather deer hunter in mind. We'll talk more about this in a bit.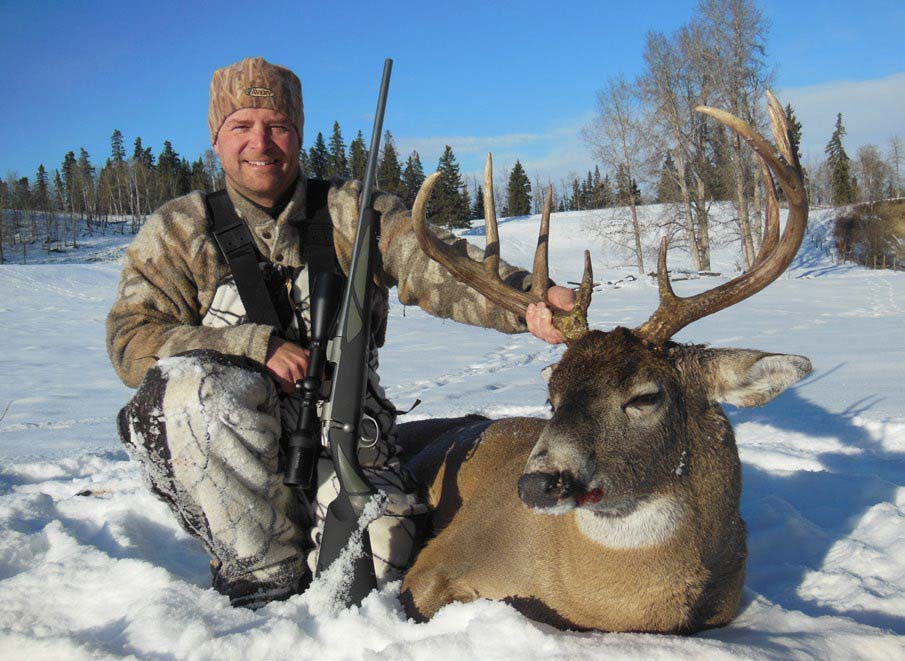 Early, Mid And Late Season Apparel
I know a lot of archery hunters that spend time in tree stands throughout the month of September, but far less who continue to bowhunt in late October as the leaves disappear and the temperature begins to drop. For early season hunting, when trees are covered in green or even yellow leaves, picking up an affordable pant and jacket combo at Cabela's or Bass Pro may suffice. Visit either of these big box retailers, or drop into your local Wal Mart, and you'll still see Realtree and Mossy Oak patterns, but you may notice other less familiar patterns as well. Drop a couple hundred dollars and you can walk out with an outfit that will do the trick. While common Realtree or similar camo patterns are tried and true standbys, there are far more variations on the market than could ever be mentioned in a single article. The biggest challenge with choosing a suitable camo pattern is determining what the habitat is like where you'll be hunting. For instance, patterns like Mossy Oak Break-Up Country, or Realtree Edge, for instance, are fairly dark. In turn, many feel they are best suited for deep green coniferous forest environments.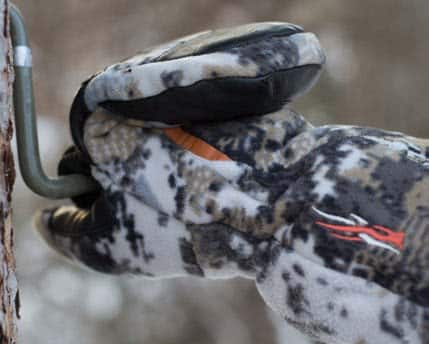 One of the most important considerations with deer hunting apparel, is odor. Companies like Blocker Outdoors and Scentlock Technologies continue to make apparel that incorporates activated carbon and silver technology to maximize scent control. As the rut approaches and the mercury drops however, that's when we need to up our game and make careful investments in deer hunting clothes. When the weather gets rough, it's all about enduring the cold and sometimes wet conditions. Get the right apparel that will keep you in the woods longer and you will be more successful.
Cold-Weather Requirements
For the hardcore deer hunter who invests most of their time in the woods hunting the rut, and even post-rut, cold-weather apparel is a must. Frigid temperatures make long hours on stand unbearable unless you have the right garments. Similarly, what we wear has to be quiet. Subzero temperatures accentuate even the slightest noise. Quiet, comfortable, flexible, and most importantly warm – these are all requisites. For those who hunt the midwest United States and Canadian provinces, these are critical factors.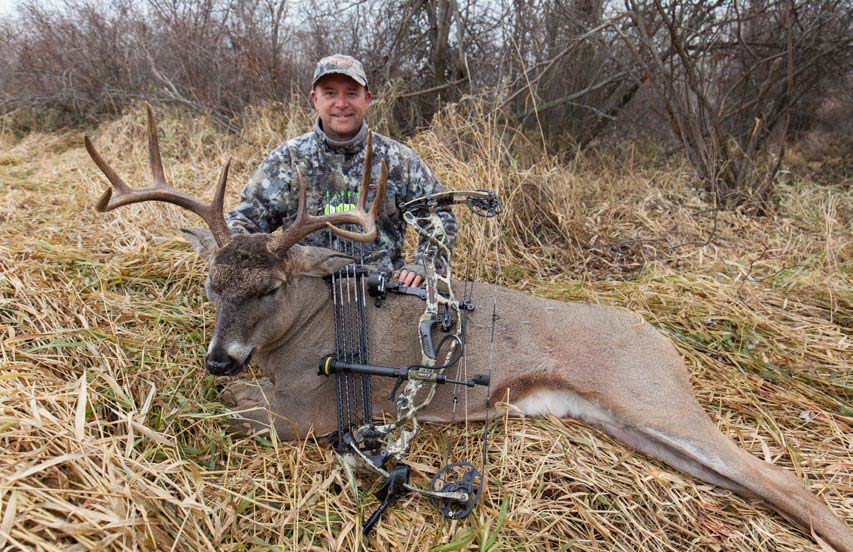 Technical Clothing
While a number of companies are in the perpetual race to make better hunting apparel, in my opinion, the top two industry leaders as far as technical deer hunting apparel is concerned are Sitka and First Lite. Specialized performance outdoor clothing is their strength, and hunters know it. Designed for handling the elements, engineers have delivered on warmth, noise reduction, functionality, and keeping hunters protected from the elements.
A relative newcomer on the deer hunting apparel scene, First Lite makes a complete system just like Sitka. From ligh to medium-weight baselayer tops and bottoms, to early/mid/and late-season insulated jackets and bibs, there Whitetail line of apparel, available in their proprietary Cipher (lighter in color) and Fusion (darker in color) camo patterns, is well-worth trying out.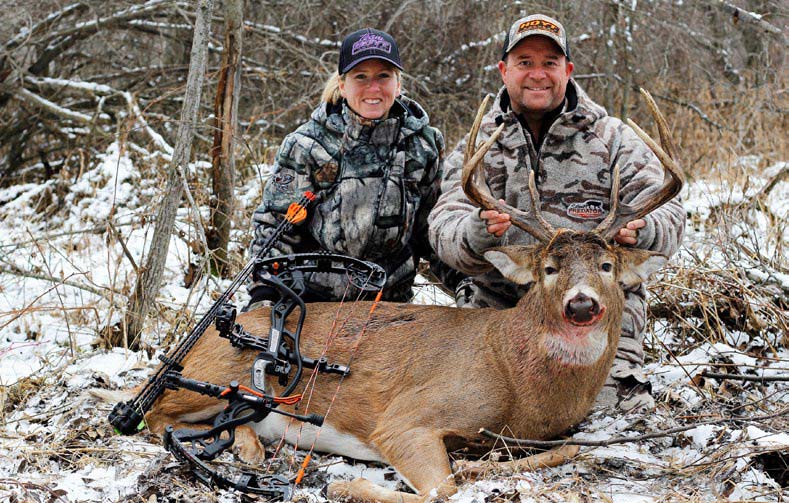 Comparatively, one of Sitka's most noteworthy advancements relates to their various camo patterns, including Sub-Alpine for early season hunting in green leafy or mountainous terrain, to their Optifade for midseason, and their Elevated II pattern that is lighter in color and subsequently ideal for stand hunting.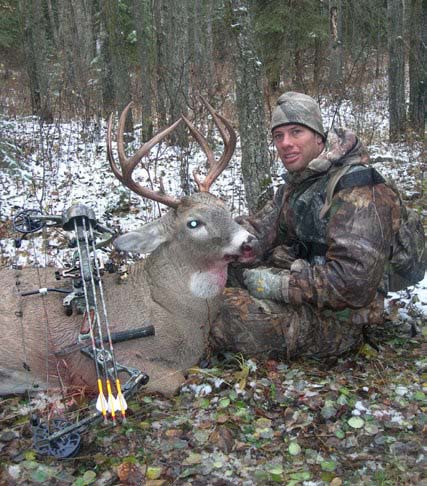 What makes Sitka stand out as a top choice for deer hunters, is their Berber fleece. I've had many conversations with deer hunters over the last two years about cold-weather deer hunting apparel, and I have yet to hear of, or find anything that even comes close to the Fanatic line. As with all of their performance apparel, its all about the system. From moisture wicking base layers, to insulating and outer layers that block wind and protect from the elements, deer hunters can pick and choose which items will best suit their needs based on whether they're sitting motionless, walking, and considering the temperatures and conditions as well.
Unbelievably quiet, comfortable, and relatively lightweight, their Fanatic and even their warmer Incinerator lines are to date unparalleled in the deer hunting apparel industry. Designed as clothing systems, deer hunters can layer each piece to suit their particular climate and conditions. In Sitka's whitetail line, another huge benefit is their integration of Gore Windstopper technology into their Late-Season whitetail apparel system. Cold is bad, but wind can cut right through clothing. They even make a range of mitts and hats to suit those conditions as well.
Author's Pick
Spend some time perusing the racks at your local hunting store, or online, and you quickly learn that most companies have their own versions of early, mid, and late season apparel. Many say that they make warm, hunting clothes that will keep you on stand longer. I get it, its marketing – but as a hunting consumer, and one who has been deer hunting for almost 40 years, I can tell you that its buyer beware as far as these claims go. Over my nearly three decades as an outdoor writer, I've had many companies ask me to wear and review their "high-tech" apparel. In the end, I've learned that very few meet my criteria for warmth, comfort, and weatherproof characteristics. In fact, the majority have been anything but "high-tech". Most are either too bulky, not warm enough, the fabric is noisy, or they get wet quickly and dry slowly.
If you know me, you know I'm a big proponent of the Sitka brand. Why? Because it works. As I shared at the outset of this article, at the moment, their whitetail line rises to the top as my number one most practical apparel choice for deer hunting the late season when cold temperatures, wind, and snow present constant challenges.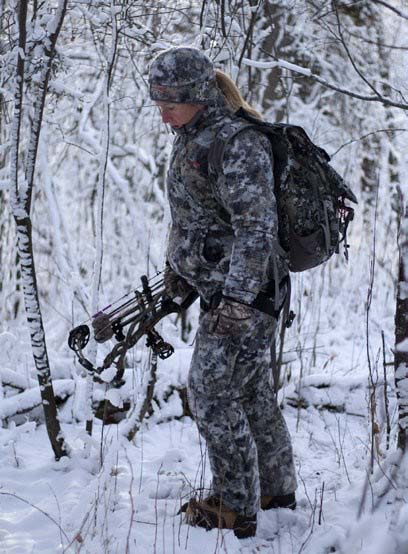 With both a men's and women's line, their Fanatic jacket and bib outfit revolutionizes technical cold weather hunting apparel. Filling a distinct gap in the hunting apparel market, Fanatic literally turns clothing into gear. The jacket and bib are quieter, warmer, and fit well. A Berber fleece silences the Gore Windstopper barrier, while body-mapped Primaloft Silver Insulation traps body heat right. Women tend to get colder quicker. So, unique to the women's Fanatic jacket and bib is the latest Ground Shield technology that runs all the way up from the back of the leg, over the buttocks, and up to the shoulders. It is designed with a closed-cell foam engineered to efficiently reduce conductive heat loss. In both the men's and women's lines, the innovative diagonal-zip design seals out the wind and helps eliminate bulk – a definite bonus for bowhunters, while the zippered front muff lined with Berber fleece keeps your hands warm. A magnetic closure rangefinder pocket, safety harness pass-through port, and internal stretch panelled cuffs finish out this amazing hunting outfit.
The bibs are ideally designed for deer hunting as well. Boots fit comfortably over the low-bulk hems on the bibs. Just like the jacket, additional Berber fleece lined pockets are similarly designed to keep hands toasty when worn without the jacket.
I've now worn this jacket and bibs for three full November rut seasons and I've literally been unable to find another other company that makes any deer hunting apparel that even comes close. Staying warm and quiet during hours of stillness in the tree stand is just part of the game as temperatures plunge deep into the rut. Sitka's Late-Season Whitetail System integrates quiet, lightweight fabric with low-bulk insulation to keep you quiet, comfortable, and focused during the hunt. From their Merino top and bottom, to their Celcius Midi jacket, Fanatic bib and outer jacket, beanie, and mittens, this is – hands down – my go-to deer hunting system of choice when its game time.
By Kevin Wilson