Cartridges released in marketing campaigns as being purpose-driven for something that isn't hunting related sometimes fall through the cracks, but that shouldn't necessarily be the case. A great example is the 7mm PRC, a relatively new cartridge that was technically designed for precision rifle shooting, but that is also fantastic for hunting. And if you're thinking that it's probably only good for long-range hunters, you'd be wrong. The 7mm PRC is a solid cartridge to add to your gun collection this coming deer season, whether you hunt at closer distances or you need to nail that longer shot on a mule deer in wide-open country many and varied.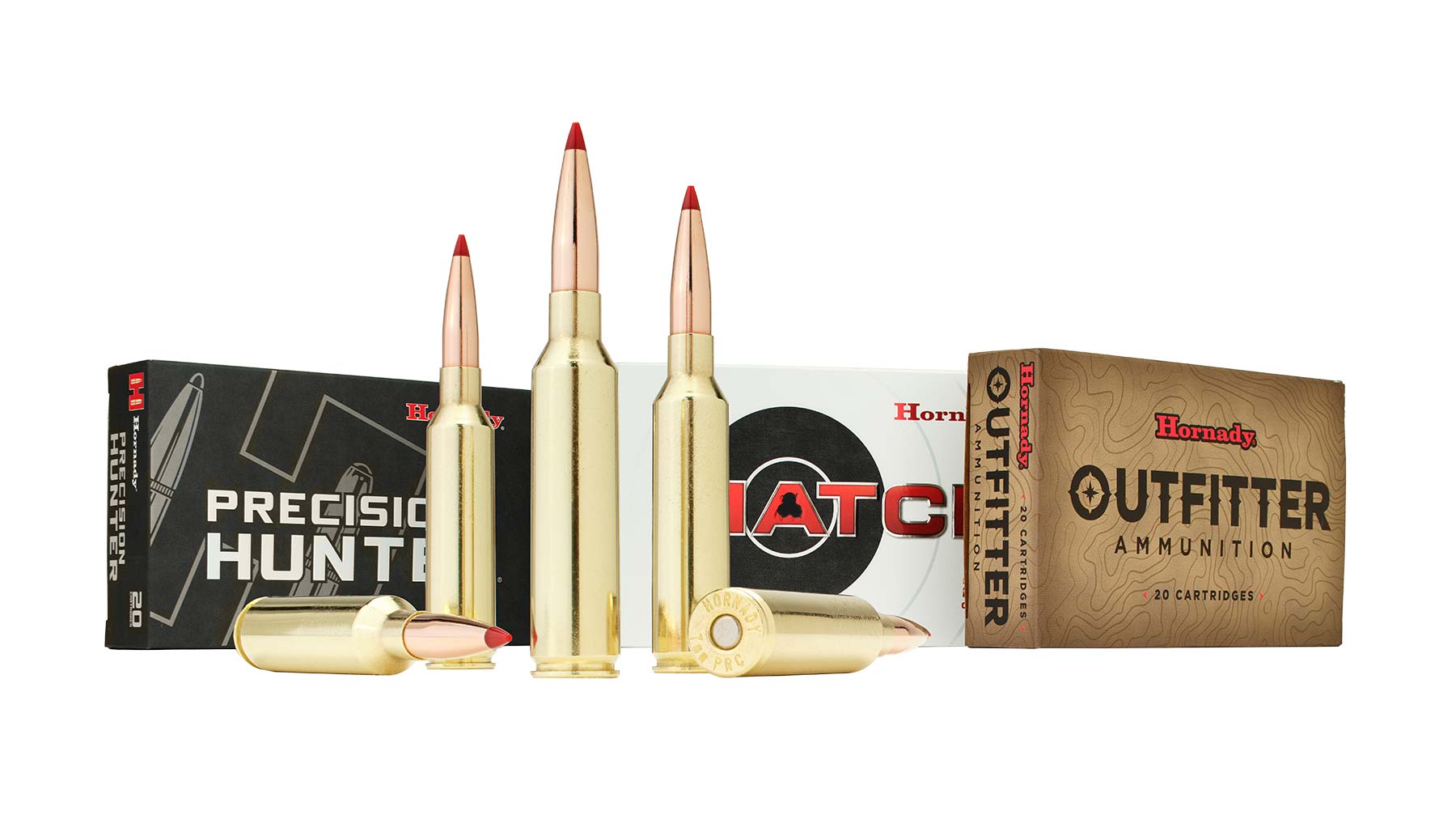 What is the 7mm PRC?
The 7mm PRC was designed by Hornady for precision shooters, yet with hunters in mind, as well. According to Hornady, this cartridge is made for standard long actions and holds long bullets that are typically heavier than usual for the caliber. Yes, the PRC acronym in its designation does stand for Precision Rifle Cartridge, but that doesn't mean this isn't a hot performer in the fields and woods. This cartridge offers a lot of benefits to recommend, including:
Loads utilize temperature-stable, magnum-speed propellants
Hunters can easily switch barrels on a 7mm Rem Mag or a 300 Win Mag for a 7mm PRC barrel
It is created for long actions.
It produces 20% more energy than the 6.5 mm
It delivers greater range and a higher-ballistic coefficient than similar rounds
It has a surprisingly manageable felt recoil
The 7mmPRC is effective on a variety of game animals, including deer, elk, goats and bear
This cartridge is often touted as non-belted version of 7mm Rem Mag, and it offers a lot of benefits over that cartridge. The 7mm PRC is everything a hunter could ask for in a cartridge: versatile, high-ballistic coefficient, higher velocity, less drop and precise on-target. There's really no reason the 7mm PRC shouldn't be your new favorite for deer hunting.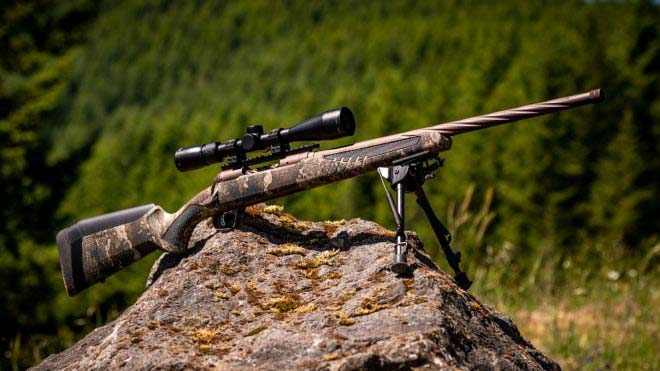 How Far Is It Effective?
The listed effective range of a 7mm PRC on deer is around 500 yards, give or take. That's the distance that some consider provides the cartridge with its peak performance. This is a cartridge that's capable of making mile shots on steel, so what you're looking at isn't the range at which it's accurate, but the distance from which it can deliver an ethical kill. At 250 yards, the 7mm PRC will be golden. Whether or not you trust it to 500 yards on Whitetail, Blacktail, or mule deer will come down to your specific rifle, ammo and skill level. It's never worth it to take a longer shot than you're comfortable with or capable of taking with precision.
The 7mm PRC is optimized for use with a 24-inch barrel, but that's not always going to be realistic when you're hunting. Using a shorter barrel will still give you fantastic results, so don't dismiss this round just because you prefer a shorter, more maneuverable barrel length. This cartridge is designed for bolt-action rifles, but there might eventually be something out in an AR platform for those who prefer something more like the AR-10.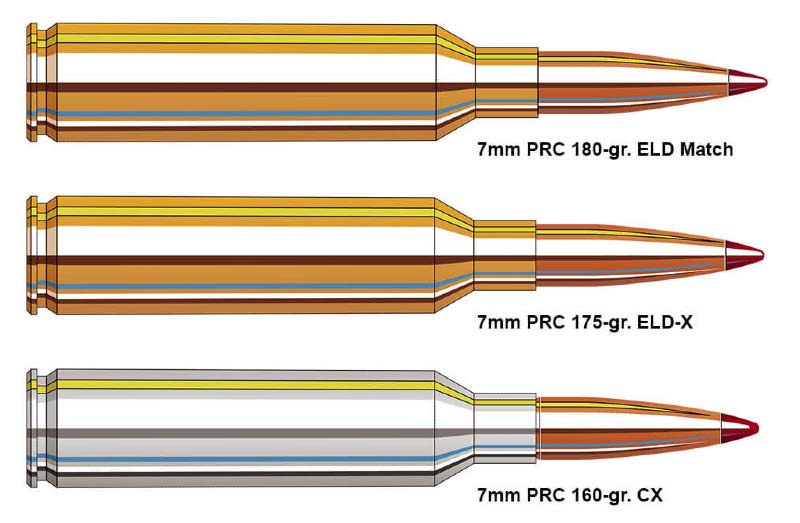 Is there Meat Loss?
Any cartridge can create meat loss on deer with improper shot placements or when you take ultra-close-range shots. If you take a close shot with a 7mm PRC, the odds are that you're going to lose a bit more meat than you'd like. However, the loss won't be as enormous as if you took that close shot with something like a 45-70 Government. That's one of the pros of using a round that uses heavier grain bullets; the bullet might be heavier, therefore more effective, but it doesn't have an enormous diameter.
Before you take your 7mm PRC hunting, spend time at the range familiarizing yourself with its capabilities. You could even take it out and shoot feral hogs to get a real-life idea of the size of the wound cavities it produces at varying distances. Remember that not all bullets perform the same way, so it's important to try out different loads to find one that fits your needs and preferences for deer season.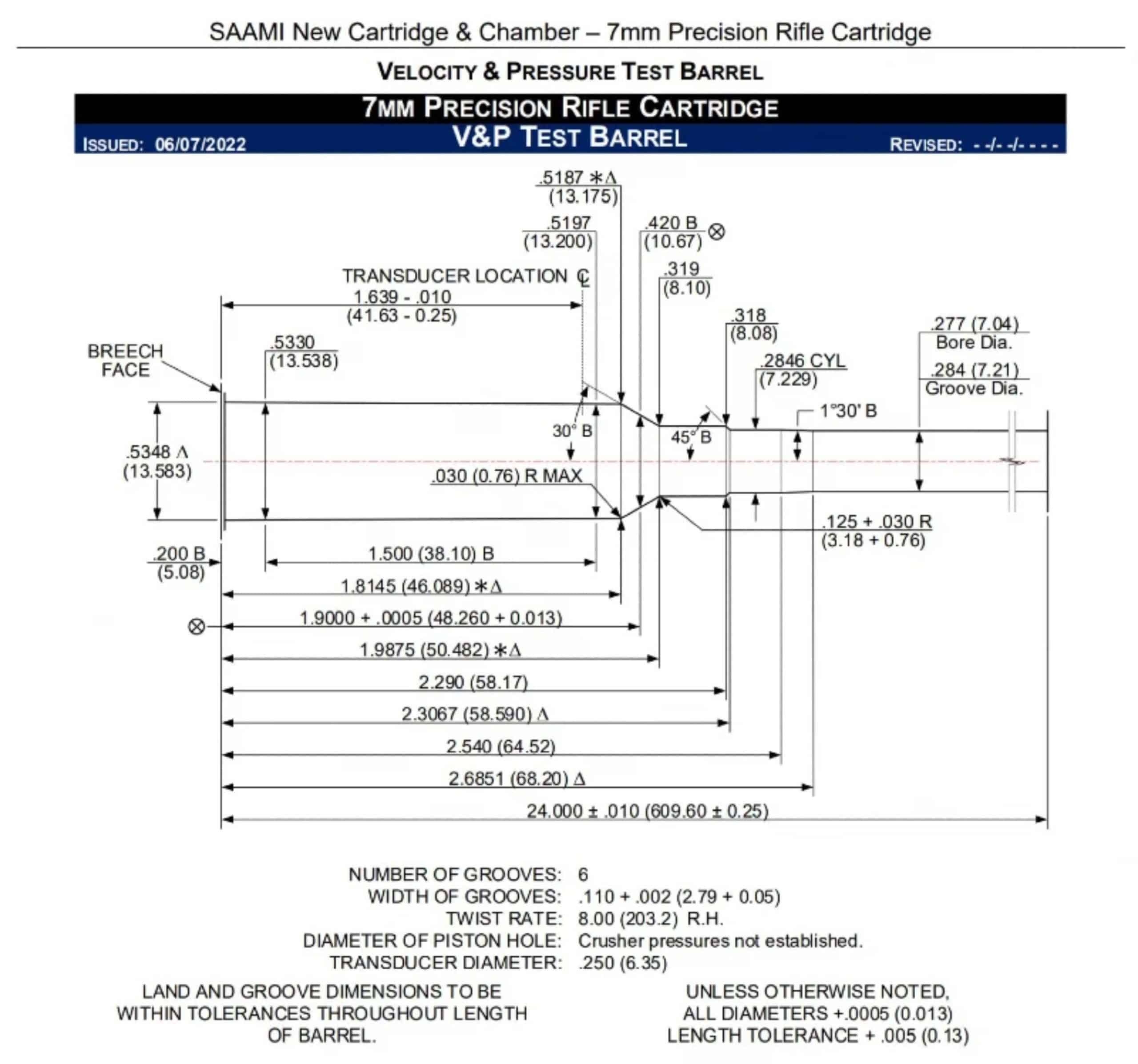 How Many Hunting Loads?
Because the 7mm PRC is a newer cartridge, not as many loads are yet offered.  There are still some stellar hunting options available though. For example, Hornady offers the Precision Hunter in 7mm PRC with 175-grain ELD-X, as well as their Outfitter with 160-grain CX bullets. Another option is the Federal Premium 7mm PRC 175 grain ELD-X. Federal is also releasing a 7mm PRC load in its popular Terminal Ascent line. (This is an awesome ammo line, so it should be fantastic.)
Why Get It for Deer Hunting?
It's worth noting that the 7mm PRC isn't just for long-range use. It's a solidly performing cartridge that works really well on deer at the usual 100- to 150-yard range. If you've spent much time in the deer woods, you probably know how deer show up where they want to, even if you live in an area that allows baiting and food plots. How many times have you been forced to pass on a deer because it hung around outside the effective range of your current deer rifle? How many times have you decided to take the shot anyway, and missed entirely? The 7mm PRC can fix those problems and give you the correct tool to broaden shot possibilities during deer season. And it doesn't just broaden them, it makes those long shots more precise and more effective, and so that much closer to getting you some venison in the freezer.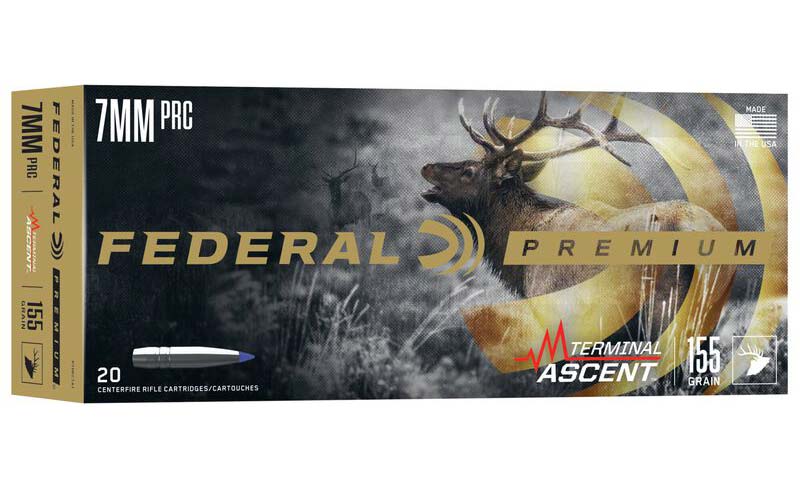 The Bottom Line
Aside from the fact that 7mm PRC is an excellent deer round, it's also versatile. We all love our dedicated-use rifles whether they're for hunting, self-defense or shooting steel. However, it's also nice to have a few guns capable of doing it all. Whether you want to ring steel at 1000 yards—or beyond—or you want to hit the woods during deer season, this is the cartridge that does it all. It's even possible to  use it for home defense if you're inclined to use a bolt-action rifle for defensive purposes. And if your main defense at home consists of sniping coyotes that are threatening livestock, the 7mm PRC is more than capable of handling that.
The 7mm PRC has gained popularity at a surprisingly rapid rate. It's not going away anytime soon (if ever). This is well worth considering as one of the many well-made bolt-action rifles offered in this caliber.
One thing's for sure: you can never have too many guns, and when it comes to deer rifles, that's doubly true. Deer rifle options are many and varied, but we believe that once you add a 7mm PRC to your hunting collection, it will quickly become your go-to. Try it out! You won't be disappointed.