With two-day-old snow already on the ground and a major cold front having gone through earlier in the day, my wife and I set out for a night of hunting coyotes.
The previous day, a landowner informed me that he regularly saw a coyote sitting near his barn on the edge of his cattle pasture. For multiple days in a row, the farmer had encountered what he thought was the same coyote mousing around the outside of his hay barn. He assured me that we would be likely to have success if we hunted the location. With encouraging coyote activity and frigid weather in play, things were lining up for what seemed would be a successful night.
On the first calling stand of the evening, my wife and I sat within 100 yards of the barn where the coyote had been seen. Our coyote lights could pick up movement better with snow on the ground than on a typical fair-weather night.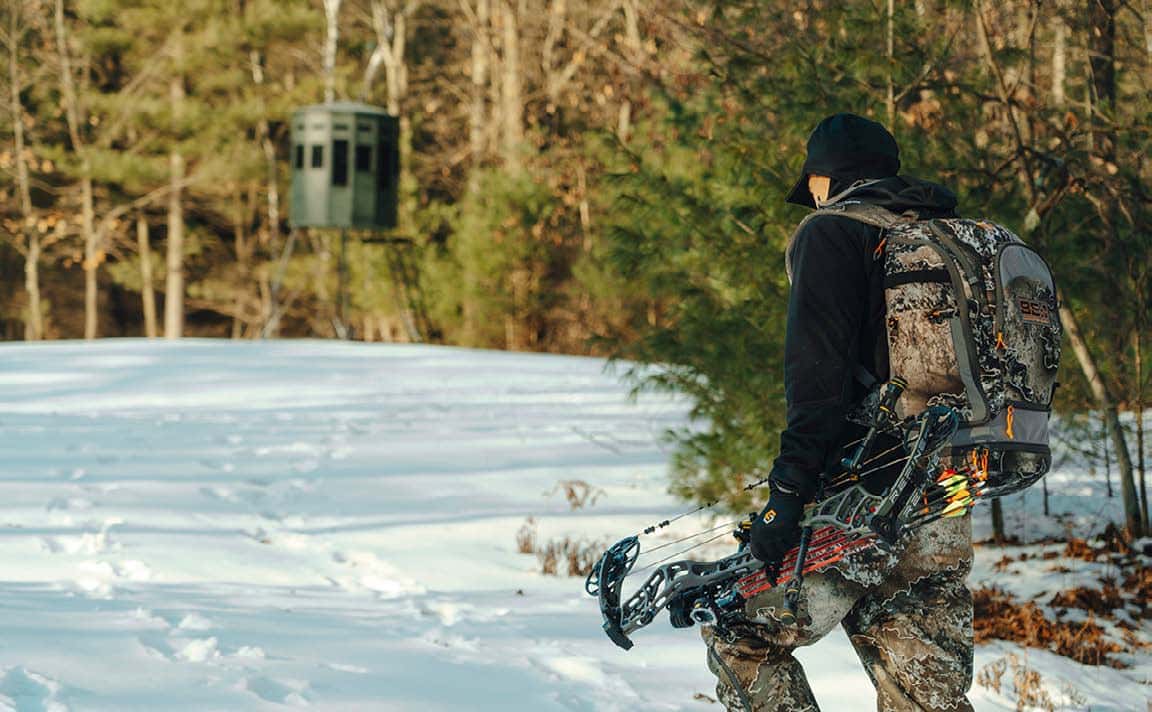 After placing my FOXPRO XWAVE electronic call out in front of our setup at 35 yards, I began my calling se- quence with three female howls. After four to five minutes of my first howls, we continued our stand by playing a rabbit-in-distress sound. A minute later, we spotted the glow of coyote eyes near a fence row at approximately 100 yards. Five minutes later, I was still staring down my scope in hopes that the coyote would venture closer, or at least move away from the post and barbed wire so I could attempt a clear shot.
As my wife held her scan light on the coyote, I, unfortunately, had to forfeit my efforts because my hands felt like they were freezing inside my gloves. Typically, when a coyote is within shooting distance, there is nothing that can take me away until a shot has been made. That night I had an unusual panic attack because of the pain, numb- ness and stinging brought on throughout my hands by the cold weather. After a couple of minutes of rubbing my hands inside my pockets to increase the blood flow, I told my wife that I had to quit the hunt and walk back to our truck to get some much-needed heat.
What seemed like was going to be an incredible night of hunting had quickly turned into something else altogether. After getting the feeling back in my hands and getting myself calmed down, I felt better. My wife asked me what had happened. Before the hunt, I could not find my insulated gloves; not wanting to waste time, I settled for a pair of mid-season gloves that I often wear during the October and November deer seasons when temperatures are not nearly as frigid as the climate we were hunting in that night while coyote hunting.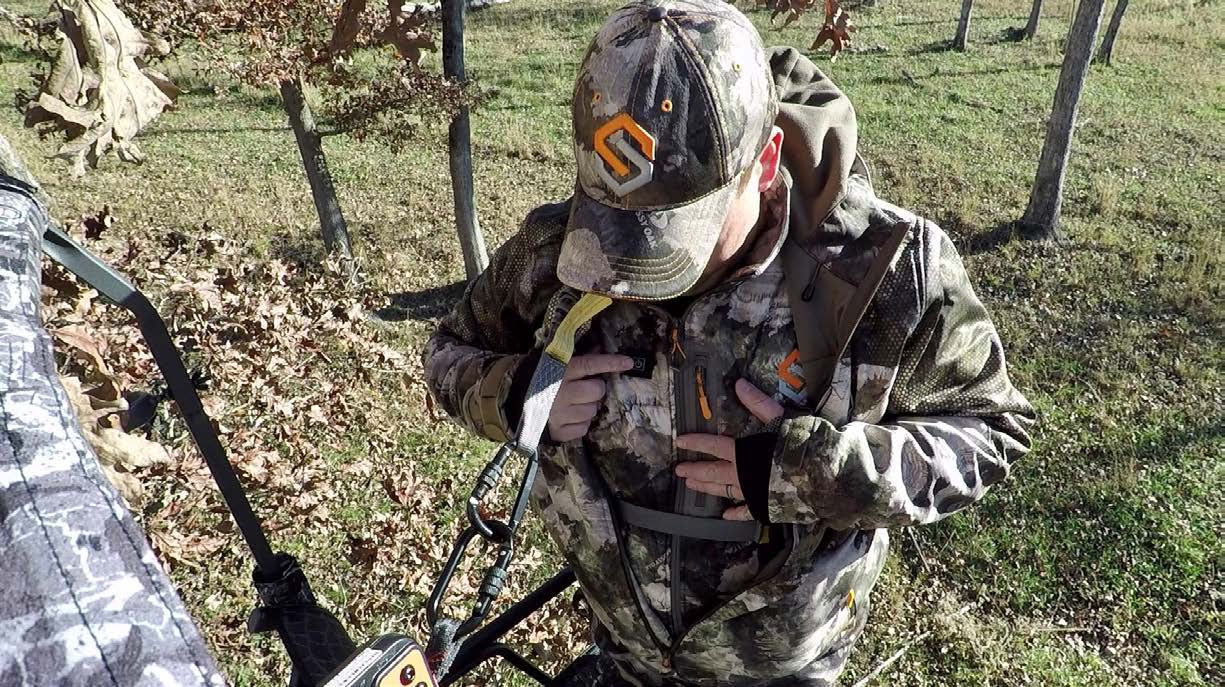 Hunting In Cold Weather
People who are not as serious about hunting may deem it silly to hunt in such extreme temperatures, especially when a warm house is so inviting. Wildlife can be more active when the weather is brutally cold, as with our coyote hunt. That took place in the middle of February when coyotes were at the peak of their breed- ing season. With an encouraging scouting report during a historically successful period, serious predator callers hunt, no matter the weather.
Many late-season deer hunters also must face un- pleasant temperatures when making their last endeavors for the year to harvest a mature buck. Often during the late season of December and January, hunters face falling snow and frigid temperatures when sitting in a blind or a treestand. In most of the United States, December Whitetails are in the second rut; bucks make one last attempt to breed does that were not bred during November. The second rut and a need for extra body fat and energy to stay warm cause deer to use primary food sources more often than usual. When deer are congregated in one area, the quality of hunting increases. With the stakes high and the quality of hunting even higher, there is no excuse for hunters not to partake in the hunt.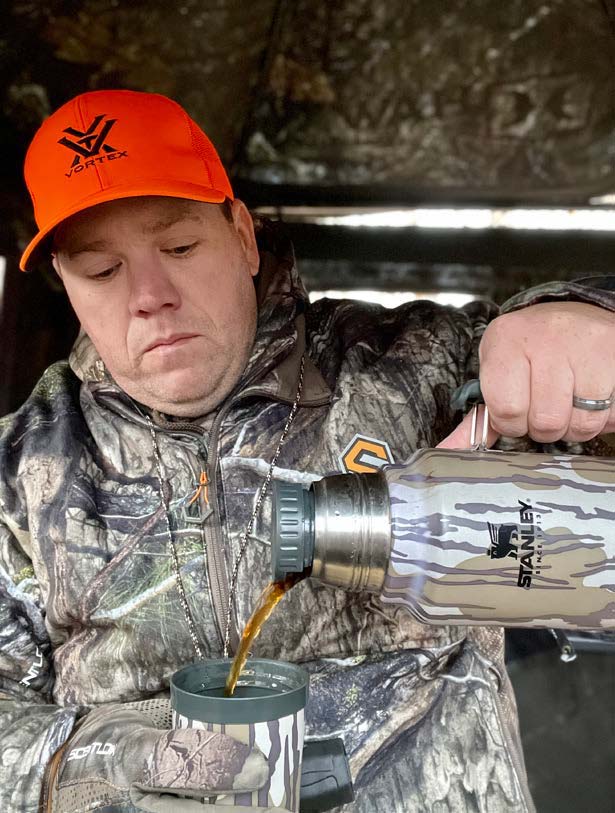 Dress Properly
When hunting in extreme cold, hunters need to dress appropriately. As with my nighttime coyote hunt, if the proper clothing and gear aren't used, the hunt is apt to be shortened due to the suffering the body can experience.
In recent years, clothing manufacturers such as ScentLok Technologies have developed high-performance clothing designed to withstand the most challenging elements while hunting.
It is vital to begin with a thinner base layer to help trap body heat underneath outer clothing. ScentLok has its BE:1 Trek Base that is made with fine Merino Wool that is an ideal foundation for appropriately dressing to hunt cold temperatures.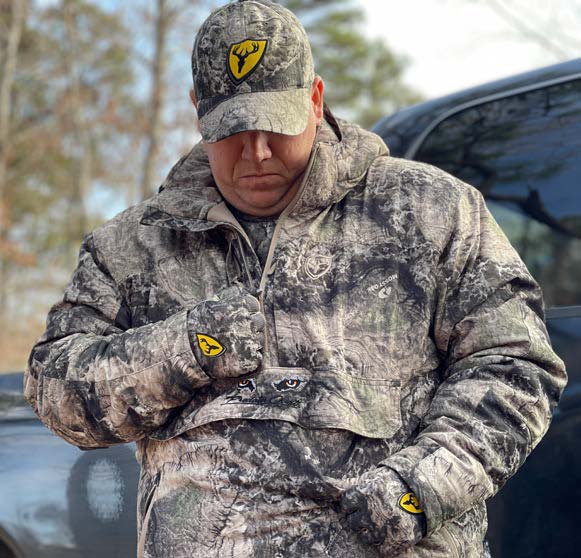 After a good base layer, the hunter should dress in layers. I prefer to wear a base layer, followed by a thin hoodie or lightweight jacket and pants, then finish with a heavier insulated jacket and pants such as ScentLok's BE:1 reactor jacket and pants.
After layering correctly with at least three layers of suitable clothing, paying attention to accessories, such as gloves and facemasks, is vital. One of the most vital parts of the body to keep warm is the head. From 40 to 45 % of body heat is lost through the head and neck.
The loss of body heat is because of increased blood flow compared to the rest of the body.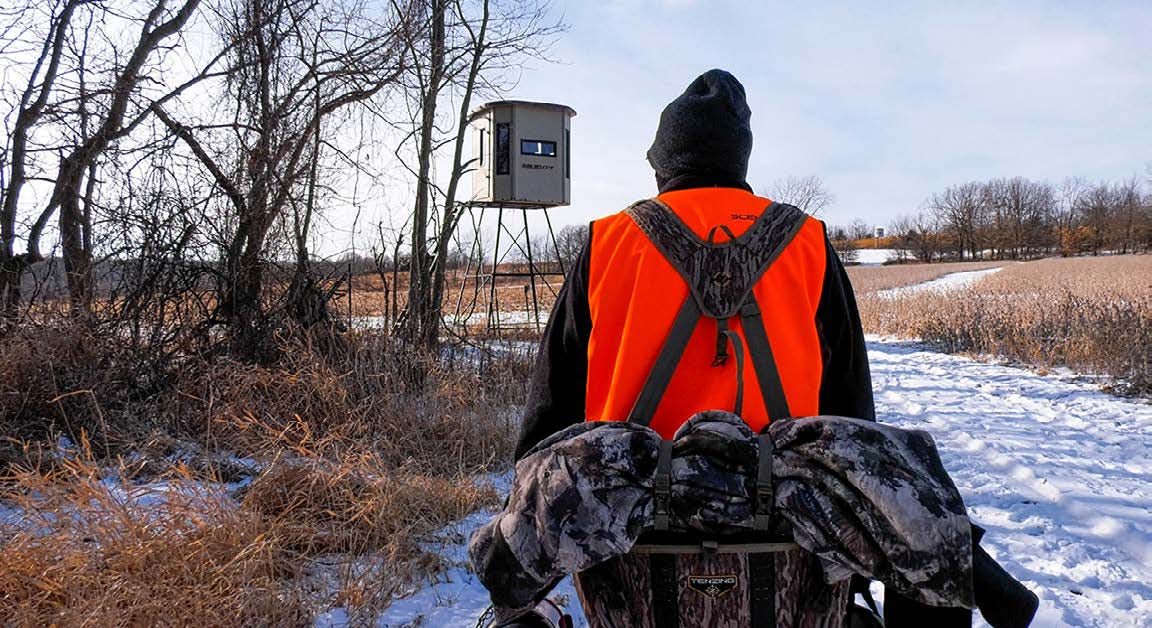 Other essential body parts to keep covered are the wrists and ankles. With those three body parts exposed to the elements, humans can lose up to 60 percent of their body heat. That's why it is crucial to keep the neck and head covered and the areas around the wrists and ankles sealed with insulated clothing.
Once the hands and body are adequately covered, the next essential body part to keep warm is the feet. I believe that more hunts have been cut short due to cold feet than any other body part. It is necessary to wear warm socks and boots that have 800 to 1200 grams of insulation when hunting in colder temperatures. While coyote hunting throughout the winter and deer hunting during the fall and early winter, I wear the Lacrosse Atlas hunting boots that sport 1200 grams of insulation. Warmer boots that fit tighter against the ankles help trap the heat inside, allowing the hunter to stay in the field longer.
Technology Advanced Clothing
We constantly seek new technology to improve our daily tasks in today's world. Hunting is no exception. Even though dressing in proper layers is essential, new technological advancements are helping hunters stay warm in the field.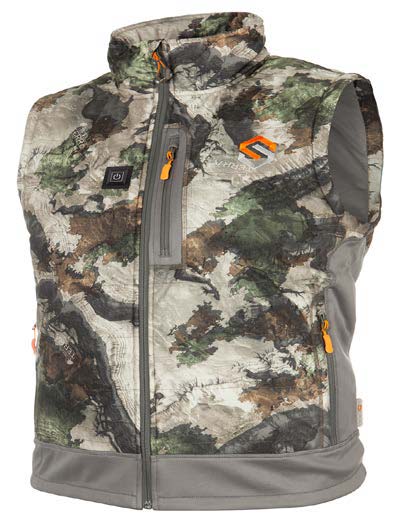 At one time or another, most hunters have carried the small rub-together hand warmers. After rubbing the warmers together to create enough friction to activate the ingredients inside, the warmers produce heat for up to two hours. Now, hunters can enjoy heat throughout the upper body core when wearing a battery-operated heated vest.
I have been wearing the ScentLok BE:1 reactor heated vest for the past couple of years. A small power bank inside the pocket gives me the luxury of having four different settings of added warmth. When deer hunting the past few seasons, I used the BE:1 reactor vest as the second layer to my hunting garments. On many occasions, I have gotten that first chill that shows up after sitting motionless for an hour or two. With the push of a small button on the vest's chest, a balanced heat is distributed around the core of my upper body. It is incredible how the added heat refreshes the entire body and helps to keep me in the stand longer and more comfortably.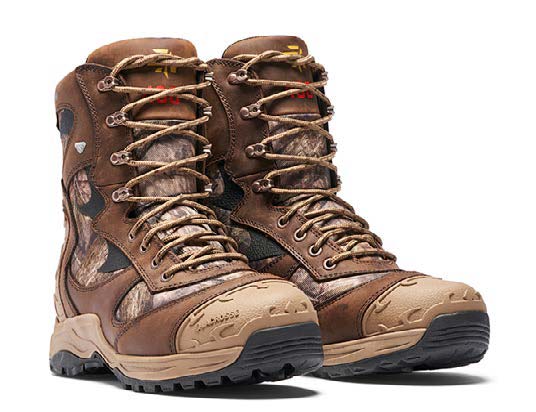 The Ground Blind Luxury
In early September last year, I set up a five-foot ele- vated platform with a ground blind attached to the top. I was sweating profusely by the time I got the blind in place, and didn't realize it then, but that blind would be my preferred hunting spot a couple of months later while deer hunting in colder weather.
In mid-November, while hunting during the firearms portion of the Missouri deer season, I carried my gear to the elevated blind to get out of the wind and cold. After the first morning of hunting in the blind, I continued to choose this location instead of rotating between the three to four other treestand setups I had nearby. The thick fabric walls of the blind were enough to create the proper wind block and a cozy atmosphere while hunting.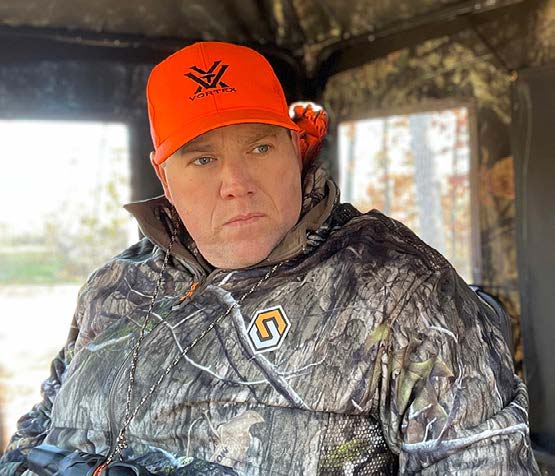 On many occasions, I took my insulated thermos full of hot coffee and a couple of snacks to the blind.
The luxury of having a cup of hot coffee run through my body periodically was tasty to the palette and beneficial in keeping my body warm while hunting. Hunting in a warm ground blind allowed me to stay warm and comfortable until mid-day when bucks are typically active during the rut. On the sixth day of the firearms season, I harvested a mature 10-pointer when typically, I would have given up and gone home to warm up.