Reflecting on the beginning of my passion for a career in the hunting industry, I am grateful to have grown up when hunting products were emerging. During my early teenage years, I distinctly remember my father crafting climbing and ladder tree stands using metal and wood, which he sold to friends and family. It was the early '90s, and unlike today, there wasn't a flood of manufactured tree stands in the market.
One crisp October weekend, my father knew of a gentleman set to showcase a new line of deer lures at a local hardware store in a neighboring town in rural southern Missouri. Alongside this, my father brought some of his homemade tree stands, and together, we conducted demonstrations, took orders, and sold the stands throughout the morning. What truly piqued my interest that day were the deer lures, deer calls, and various other hunting products that the hardware store owner had recently started stocking. It's important to note that during the early '90s, hunting products were not as abundant as they are today. From that day forward, I became captivated by hunting videos and the diverse range of products that were introduced, promoted, and made available annually.
When I was twenty-six, I secured my first job in the industry by becoming a field-pro staff member for Hunters Specialties. This company was and still is one of the nation's largest manufacturers of hunting products. Some of their notable products that garnered the attention of hunters included the True Talker grunt call, Fresh Earth Scent Wafers, and the renowned H.S. Strut- one of the best turkey calls, which remained a staple among turkey hunters for many years.
During my eight-year run as a pro staff member, I was able to promote hunting products and show hunters the latest and most extraordinary designs, which was exactly what I aspired to do since that day in a small-town hardware store, watching men and women go crazy over deer pee, being available in a bottle that they could use when hunting. In the last ten years, as an outdoor writer, I have been obsessed with testing new products, talking to companies about new designs, promoting them, and hunting through my writings; I am blessed and thankful every day for it.
One of the most fascinating things about the hunting world, as an industry and through being a die-hard hunter myself, is how there have been thousands upon thousands of new designs and innovative products that hunters use while deer hunting. Yet, amid this plethora of choices, only a select few genuinely alter the landscape and redefine a particular hunting product or trend into something that hunters embrace year after year.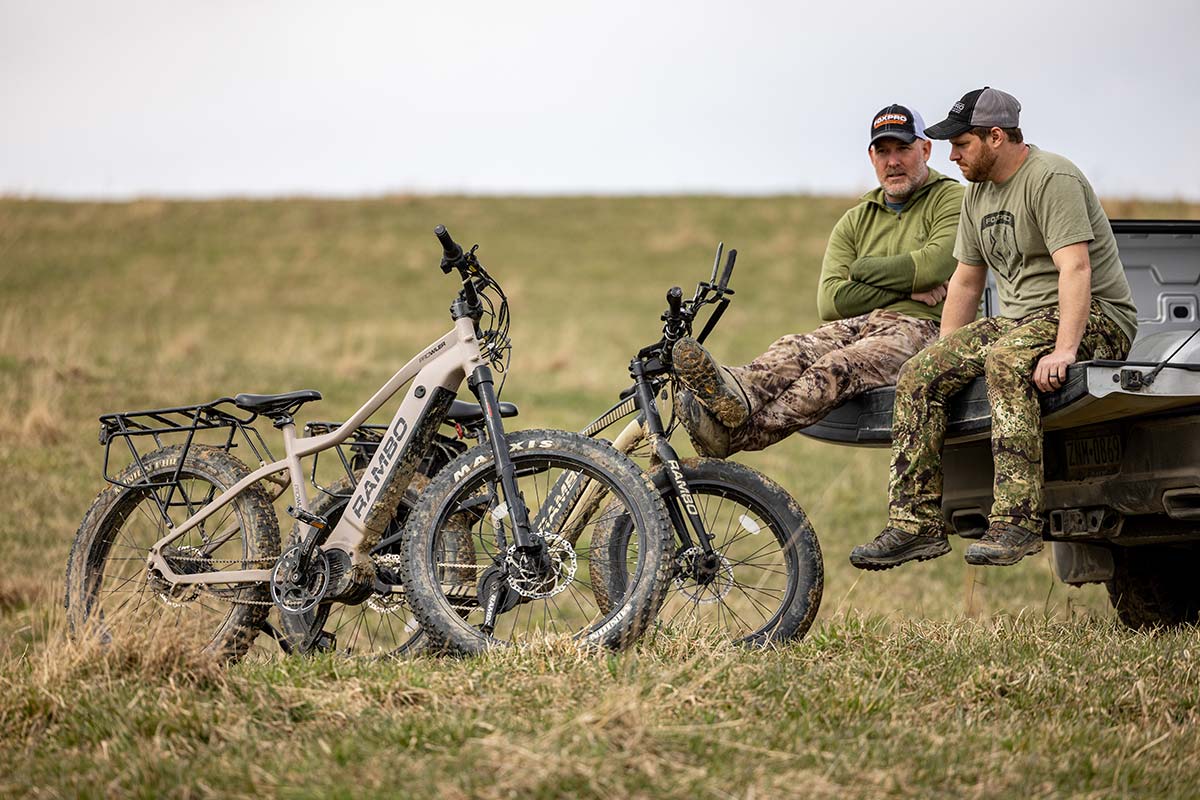 E-Bikes
One of the most recent trends in hunting that more hunters are using each year is electric bikes, commonly referred to as e-bikes. E-bikes are bicycles that use rechargeable battery power to assist the rider with pedaling or, in some cases, to help propel the bicycle with throttle control. Pedal-assist e-bikes use a small motor that runs when a rider begins pedaling. "Throttle control" e-bikes can be powered by pressing or twisting a button, allowing the rider to travel without pedaling.
Although electric bikes have been around for several years, with the first patent coming in the late 1800s, it wasn't until the last few years that e-bikes and hunting have become like peas and carrots. Some of the more popular hunting e-bike manufacturers are Quiet Kat and Rambo, yet many small brands are making excellent quality e-bikes that hunters are anxious to get their hands and feet on when deer hunting.
Hunting-designed E-bikes are quickly becoming the next generation of rugged transport for hunters, replacing four-wheelers and ATVs because of their advantages. E-bikes have no doubt carved out a spot in the hunting industry. The most recognizable advantage is they are quieter and more affordable than most ATVs.  And to save hunters even more money, let's not forget that e-bikes use zero fuel.
E-bikes are quiet; in most cases, with hunting-designed e-bikes, they're virtually silent, allowing hunters to get closer to the game and remain undetected. Another advantage for hunters who use an e-bike is that it is much quieter than walking. Deer and other wildlife have sensitive hearing and often can be spooked easily by the sound of walking with heavy boots through the crunchy leaves and other moving landscapes when traveling to and from hunting destinations.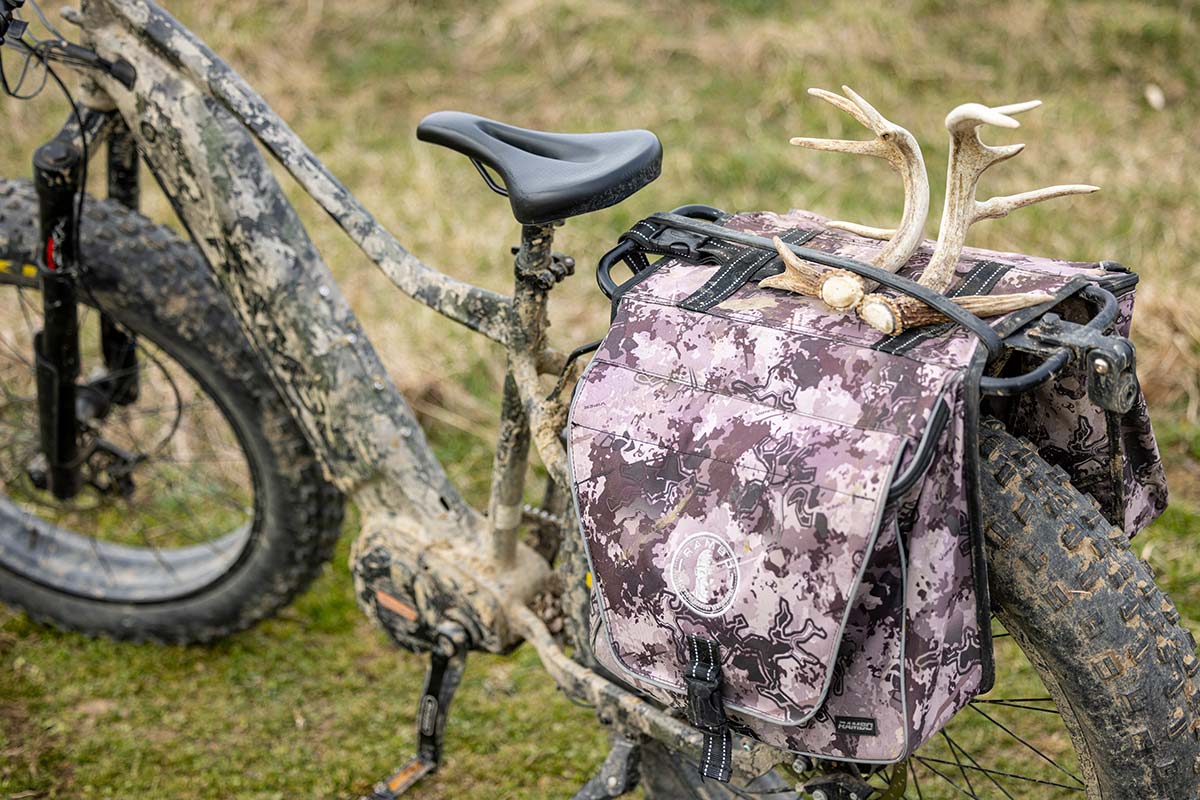 Cellular Trail Cameras
I vividly recall when my mom and dad brought home our first desktop computer. I can still hear my dad recounting how the salesman warned him that the moment he walked out of the store with that computer, which was supposed to be top-of-the-line, it would instantly become outdated. He explained that something newer and better was already in the works. It's a bit like what's happening in the world of scouting and trail cameras, where innovations and fresh features keep emerging, often leaving hunters wondering, "What will they come up with next?"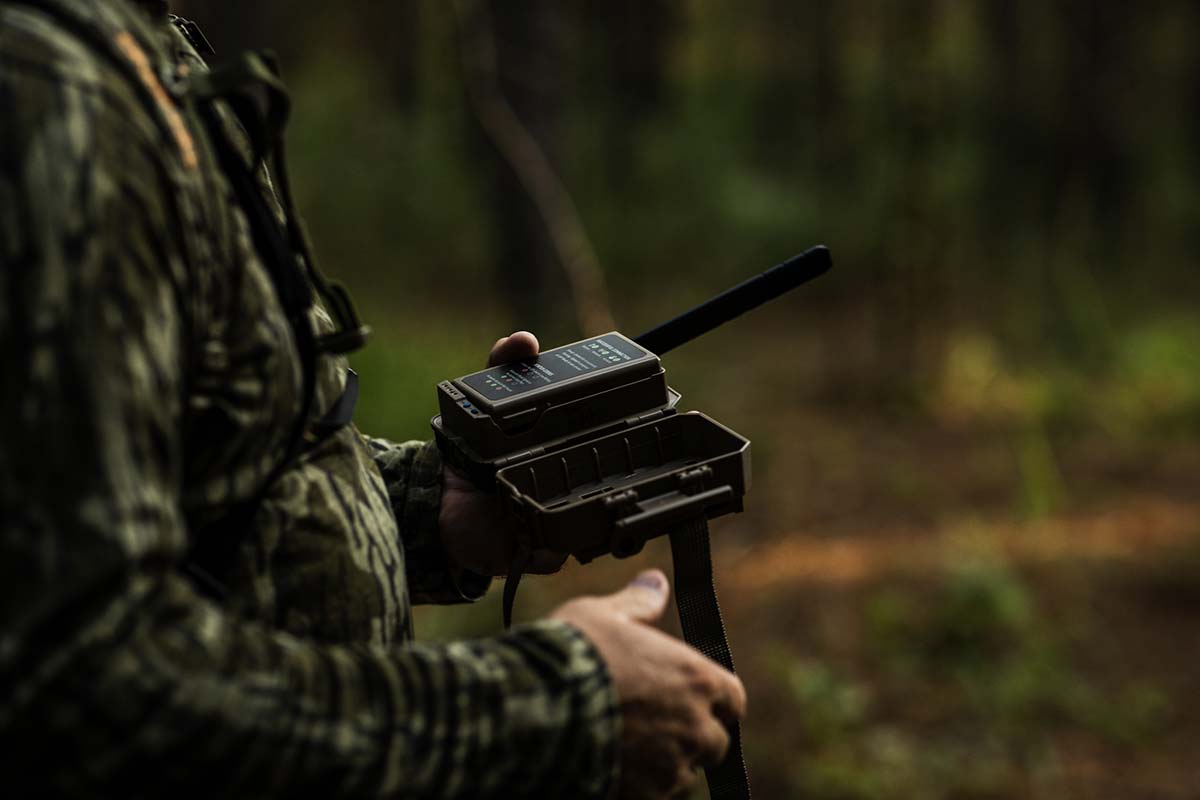 My first trail camera was a Moultrie, which used several large D batteries and had film that needed to be sent off and developed. This would leave me waiting and wondering what would be on the film once they were turned into pictures. It may be the buck of my dreams or that one limb blowing in front of the camera for an entire day. As I mentioned earlier, I grew up in an era that didn't have trail cameras. The scouting and hunting landscape is changing thanks to the recent surge of cellular trail cameras and their innovative designs. The most significant advantages of cellular game cameras are convenience, the time they save, the ability for remote use, less disturbance to wildlife, improved accuracy, and the many advanced features that, in recent years, have been mind-boggling as to what they provide for hunters. For example, I have been using Stealth Cam cameras for five or six years and have been impressed with their designs and functions. A couple of years ago, they released the Command App, which allows hunters to access their photos in real-time using their phone and cellular camera. Stealth Cam has released their new Command PRO app, which has raised the bar for remote scouting and hunting, which is tremendously beneficial to hunters. The On-Demand feature allows hunters to take a photo or video anytime, from anywhere, by pushing the on-demand button from the app. Let's say you are getting ready to walk to your tree stand for an evening hunt, yet you don't want to spook anything in the food plot or field before your stand. Having the new Stealth Cams in place, facing the open areas, allows for a photo or video to be taken to ensure everything is clear before walking in. No more scaring a big buck out of the area before the hunt begins. Other key features include HD video and better cellular signal by pulling from the closest tower instead of a preferred provider. Improved mapping tools also allow the hunter to map out their best chances, all based on information gathered from the trail camera app. It is a massive time saver for hunters compared to scouting before cellular camera technology.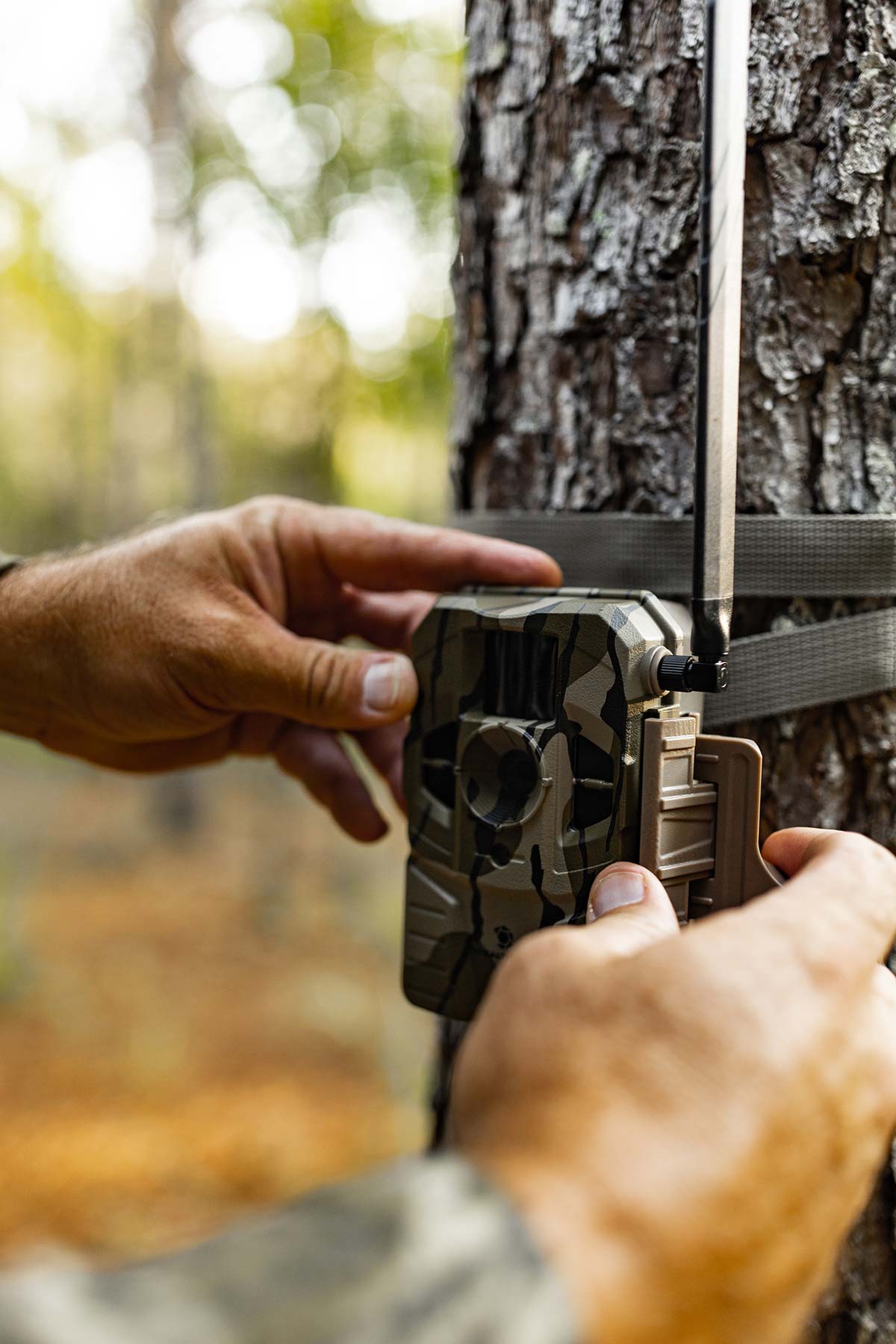 Hunting Apps
Today's hunting apps offer a treasure trove of features, from pinpointing the prime rut days and moon phases to wind direction, weather forecasts, and comprehensive satellite image maps – all rolled into a single app. They stand as one of the most indispensable tools for modern whitetail hunters. Several hunting apps are available to help on many different levels of scouting and hunting. Some popular apps include OnX Maps, Hunt Wise, and Hunt Stand. Each has unique features, yet all have the concept and purpose to help hunters plan their hunts, scout, hang tree stands, and fine-tune their hunting to a specific location by having marked land ownership, boundaries, and the most accurate maps available by simply using their phones.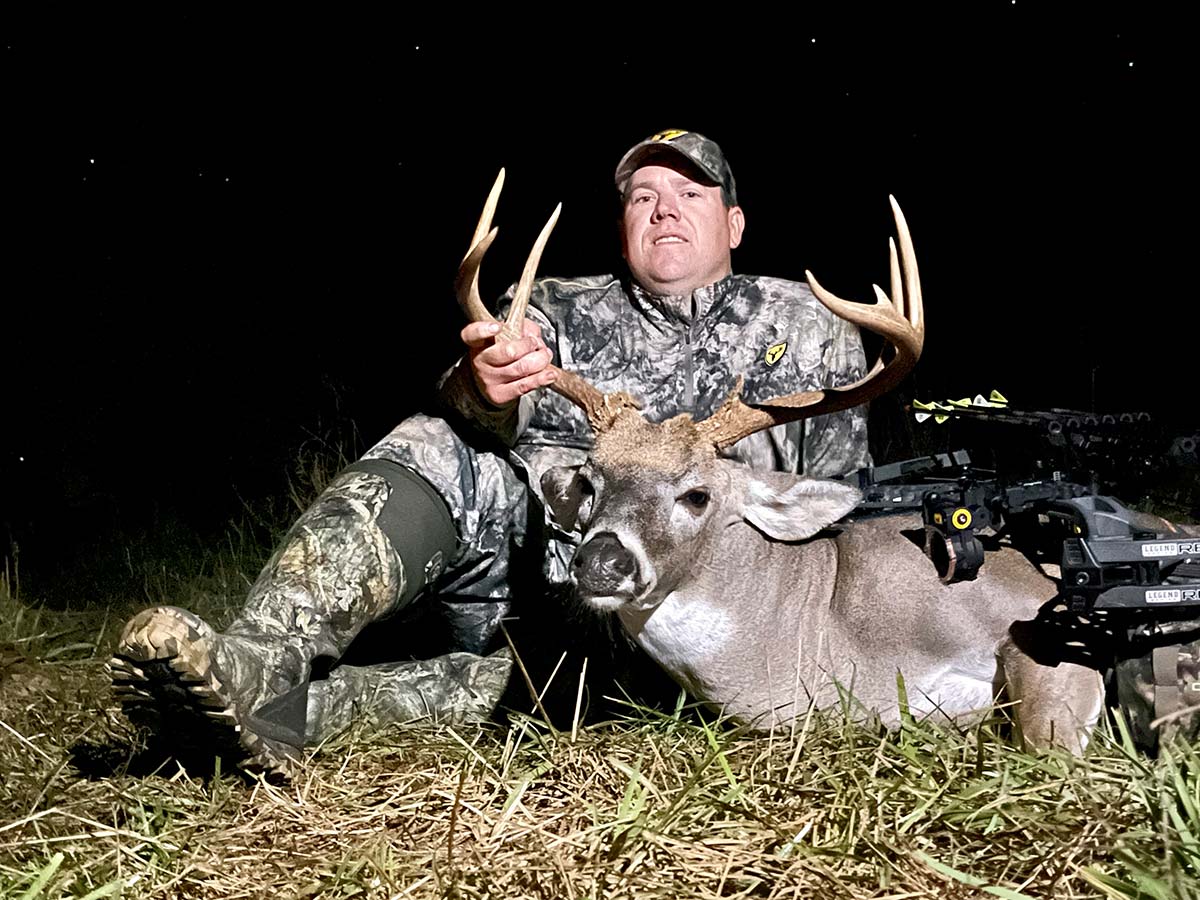 Recently, I have been using Hunt Stand as my primary hunting app. Some of the features I use the most on the app include the weather forecast to help determine the best hunting days in the next five days. Hunt Stand also predicts the activity score of each hunting day by a percentage, giving better expectations for each hunt. Other key features include a percent of rut intensity, peak rut dates, peak movement times, plus a Hunt Zone feature, which places a circle around a specific tree stand or blind and shows which way the wind is blowing, giving the hunter information of where deer will most likely approach.
What was once scattered across various platforms has now converged into a single, easily accessible app, providing deer hunters with a multifaceted advantage. It won't be long before a hunting app becomes as essential as gloves and camouflage jackets in every hunter's toolkit, used without fail on every hunt.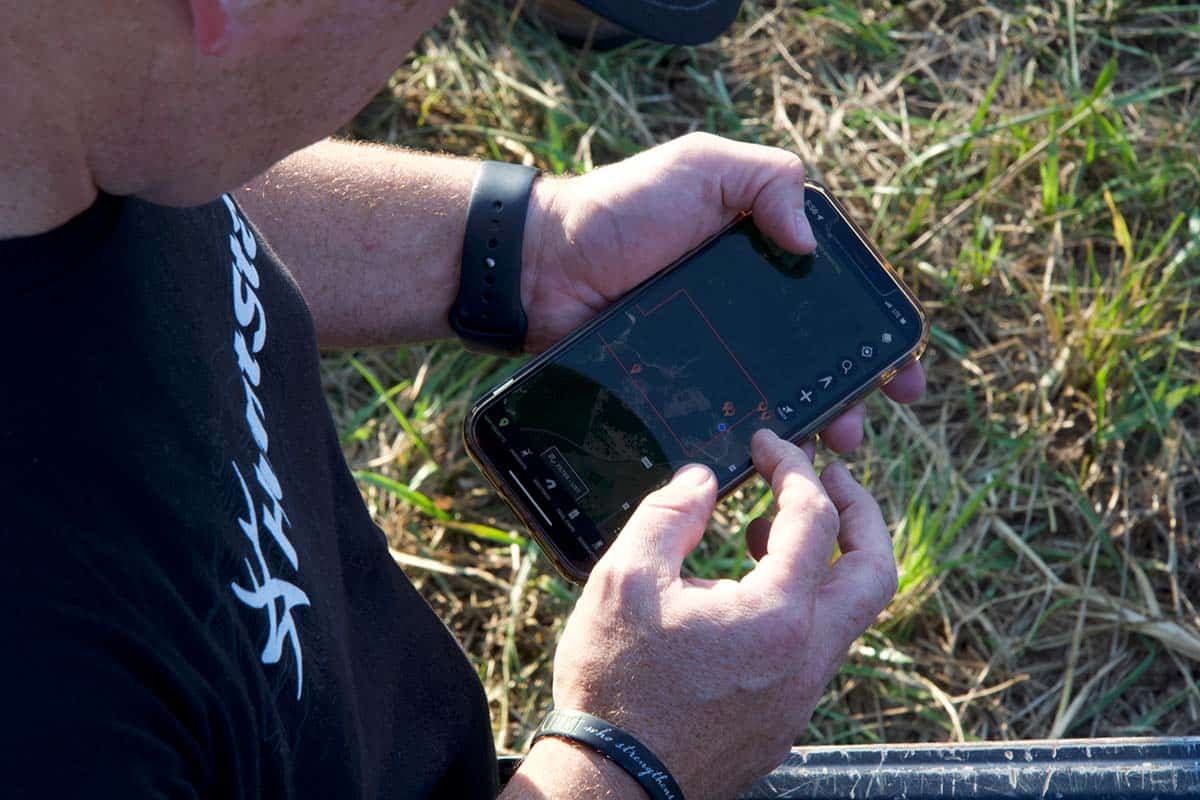 In conclusion, the journey through the evolution of hunting technology and tools has revealed a fascinating transformation in the hunting industry. From the days of handcrafted tree stands and traditional scouting methods to the current era of e-bikes, cellular trail cameras, and feature-rich hunting apps, hunters now have an unprecedented arsenal at their disposal. These innovations have not only made hunting more efficient but also more sustainable, reducing disturbance to wildlife. As we look ahead, it's clear that these tools are no longer just optional gadgets; they have become integral parts of a hunter's gear, enriching the hunting experience and ensuring the sport's continued growth. With ongoing advancements on the horizon, hunters can anticipate even more exciting changes, reinforcing their connection to nature and their passion for the hunt.