The Lodge @ Dreaming Tree Ranch became a reality in 2019 and is the flagship project of the Help Sami Kick Cancer Foundation. Operated by Jim and Karen Curtis, The Lodge is in northern New York state, and is a place where a family can reconnect with each other through nature and all the beautiful nature-inspired blessings that living in the foothills of the Adirondacks provides each day of the year. They financially assist local families who are faced with a pediatric cancer diagnosis, and we partner with other like-minded organizations, plus schools and hospitals to learn of those in need.
They met a young man in the spring of 2018 by the name of Mason Smith.  He came to the north country assisted by an organization called The One Wish Foundation. And his one wish was to shoot a tom turkey.  On the day this foundation hoped for him to hunt turkeys on our farm, it happened to be one year to the day that their daughter, Sami Curtis, died of a glioblastoma brain tumor.  The foundation is named in her memory.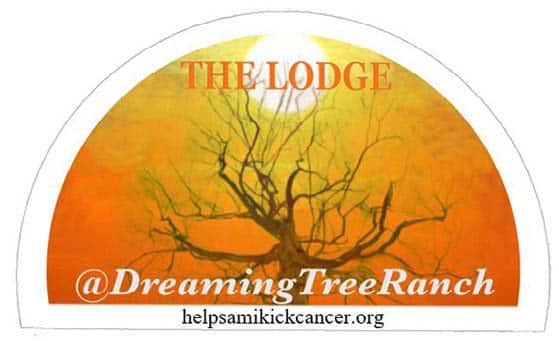 The founder of The One Wish Foundation, Jerrod Renninger's wish was to one day have a lodge on some acreage where he could hand the keys to a family and have it be theirs for the week.  The Curtis family already had the land, and were willing to convert their family home into a lodge and build something a little smaller for themselves to live in.  The day following a regular meeting of their board talking about the idea of a lodge, a property became available that had been in foreclosure for seven years. It was right in the middle of the acreage they already owned.  God had a plan all along!  They bid on the property in the winter of 2019 and began renovations of a more than 4300sq foot home and turned it into a lodge.  They hosted their first family with a child who had cancer in October of that same year.  Then covid hit and because most of thier referrals come from the medical community, things slowed down for a bit.  Now that they are post covid, the foundation is gaining momentum back!  They look to host 8-10 families a year.  Most families stay a week to 10 days, and all have stayed in touch since their visits.  They create an amazing stay for a family based on activities they love or would like to try.  Hunting and fishing are extremely popular as well as horseback riding, hiking, swimming in the inground pool, fireside chats inside or out!  They make sure to have The Lodge stocked with all their favorite foods and the Foundation is as involved as the family would like us to be. They like to have many activities planned at the beginning of the stay so that by the end of their week, the families visiting are truly able to relax.   These families usually come here having been going a hundred miles an hour trying to juggle doctors' appointments, medication, school, missed school, medical tests, terrifying setbacks or additional bad news and they can't just stop and relax.  This technique seems to work really well because most all families will try to squeeze in an extra day or two if at all possible before heading back home.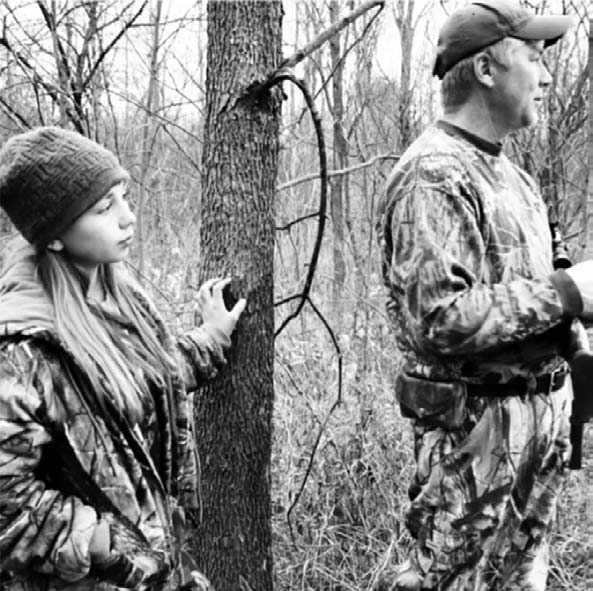 The Foundation truly loves these families and cares about them while they're here and after they've gone back home.  They tell them that this is not a one and done with Help Sami Kick Cancer, and they are here to help in any way possible for as long as they can.  The families they serve send updates on the kids, including school pictures, milestones, a good doctors' report or a not so good one.  They become family, and they continue to walk the journey with them long after they leave The Lodge.  A few families even make it back for fundraising events we host.  It is a tradition that they have an event to present a mount to a family in the year after their hunt.  Our local taxidermist, Brian Livernois of Backwoods Taxidermy mounts animals for the kids at no charge.  Ken Hammel of Mountain Hollow Game Calls gives of his time to guide the hunts and to film them.  Our local butcher, Joe Briggs, of Little Joe's always cuts and wraps the meat for the families to take home with them.  Jim and Karen say they are so blessed to have the whole community involved in The Lodge @ Dreaming Tree Ranch!
People can find out more about them on the website at helpsamikickcancer.org.  You can also find them on Facebook & Instagram. 
Donate to their Cause HERE