When I opened my computer and saw the email from the Wyoming Department of Game and Fish, I was hesitant to open it at first. I have been applying for my mule deer tag for years for a coveted area and hoped this would be the year I finally drew my tag. As fate would have it, the email read; "Hunt Application: Successful," and I was elated. Mule deer is without a doubt my favorite North American big game animal. Living in South Carolina, my opportunities to pursue the animal are few and far between. As soon as I got the email, I dove right into preparing for the hunt.
Thankfully, today's modern technology has flattened the learning curve for out-of-state hunting. Below you will find some of the easiest tips and tactics for using technology for scouting and homing in on the best places to hunt once you draw that coveted tag.
Living 30 hours away from the area where I planned to hunt made boots-on-the-ground scouting nearly impossible. Thankfully, modern technology allowed me to begin my scouting from home using a wide array of resources from internet resources.
E-Scouting, cyber scouting, digital scouting all point to the same thing: Using online resources to scout an area from the comfort of your home. This technology has revolutionized how people prepare for their trips. The use of mapping technology and apps has assisted many hunters and helped them make the most of their opportunities.
It was only a few years ago that I was mailing letters to request paper maps of areas, calling biologists, and networking with friends to find out the same information I can now get from a variety of resources, all of which are either free or at a reasonable cost.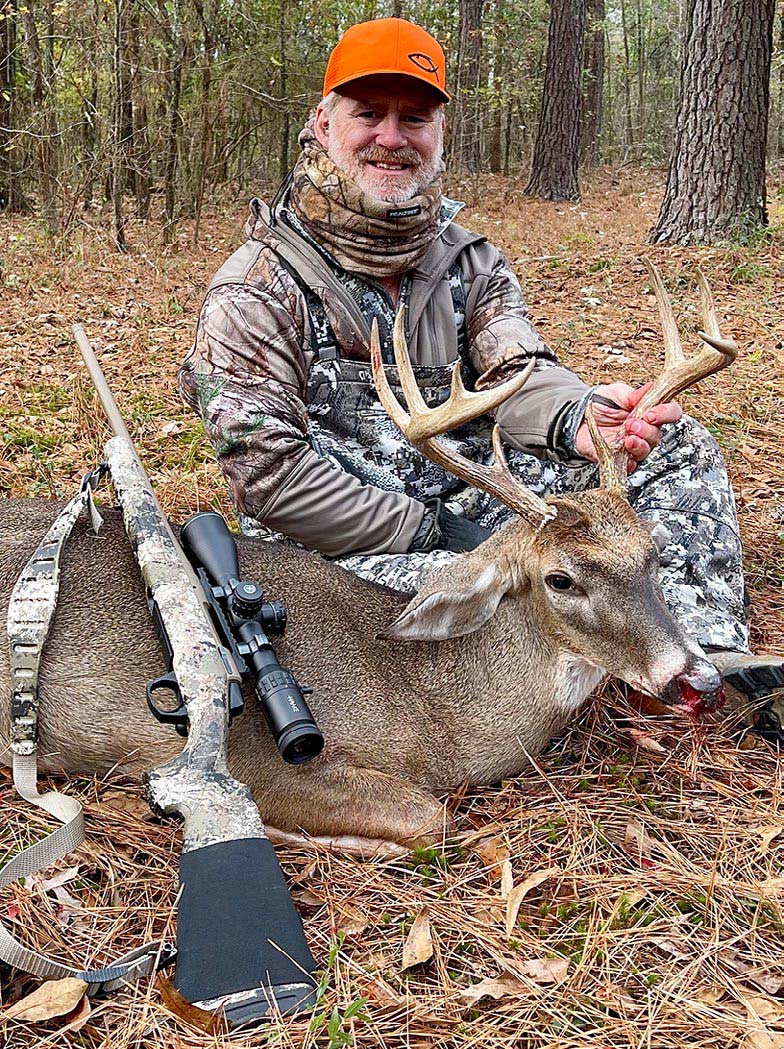 For my upcoming trip to Wyoming for both mule deer and pronghorn, I am relying on mapping software to help me narrow down the areas I applied for, as well as areas to camp, water, glass from and every possible scenario. I'm doing all this several months before I ever pack my truck.
The first thing to do is go to Google Earth. This free software is detailed and readily available. The satellite imaging allows you to see the ground you will be hunting. What it lacks in "hunting detail" it more than makes up for in information on roads, trails, streams, water sources and camping areas. It is not the end-all, but keep that tab open on your browser because you will refer to it often.
The next step is to use a dedicated mapping software designed for the hunting community. There are several excellent ones. One of my favorites is OnX maps. I have been using this online mapping software since its inception. As the years have gone by, the quality, layers of maps and everything about the app has only gotten better. Unlike some other mapping software, OnX is compatible with your laptop and your smartphone, and it will sync between the two. That enables you to use your computer at home for more detailed information and instantly transfer those details to the app on your smartphone. In addition to this, OnX allows me to also synchronize the computer to my Garmin GPS. (Note: Smartphones are great tools, but a dedicated GPS when afield can be a lifesaver for many reasons. The Garmin Oregon 700 that I use has paid for itself many times over with its details and ease of use.)
The Ox software has multiple layers to allow you to focus on a specific species, game zones for the species, migration routes, water sources, and much more. Even before drawing my tag, this software helped me decide which game zones to apply for, where they were located and more details.
Within 20 minutes of opening my computer and looking at the zones I was selected for, I was able to identify saddles, migration routes, glassing points, water sources, possible bedding areas, and even potential camping locations. Identifying these key areas and marking them with waypoints provides advanced knowledge of areas you want to check out when you arrive on site. More than anything, it eliminates a lot of time driving and walking around looking for signs you can find online.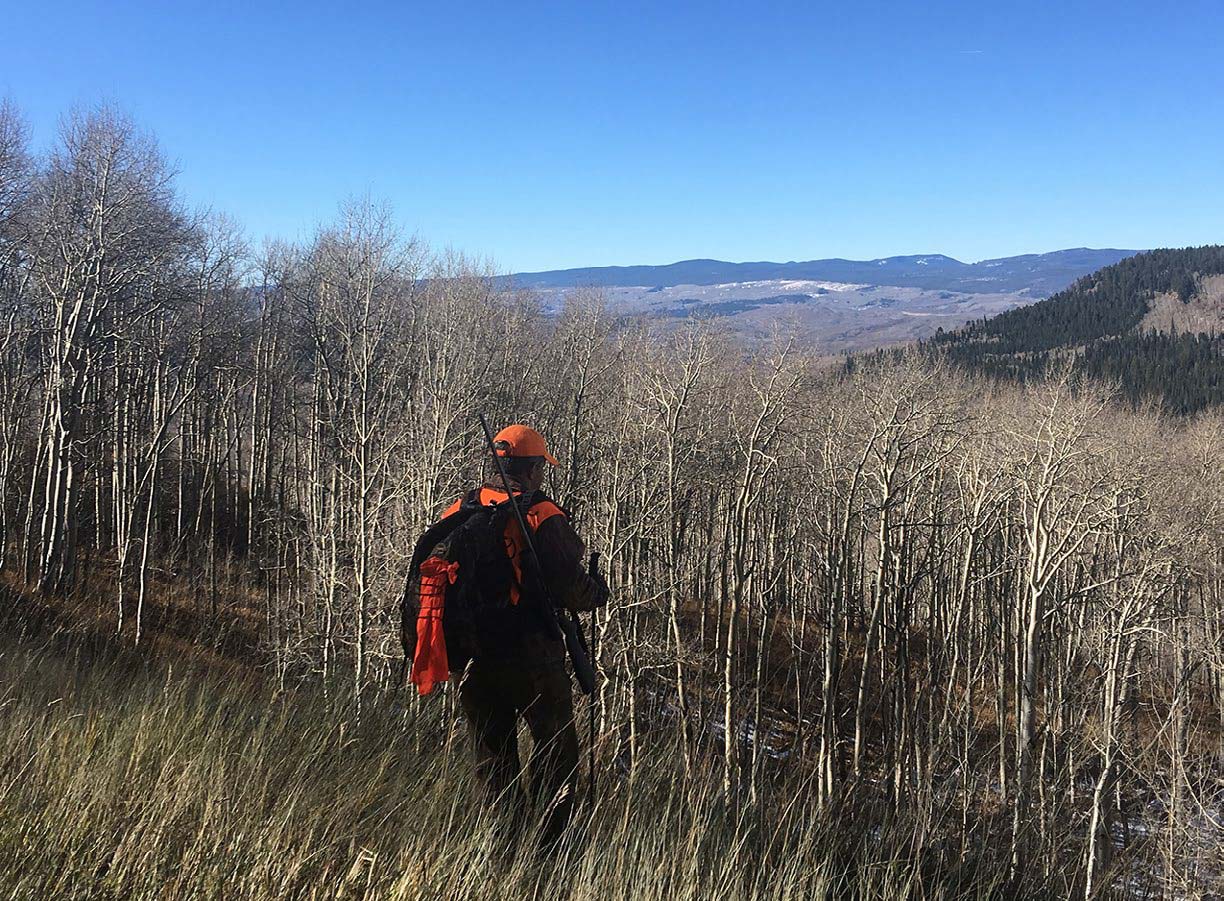 Many other apps have similar functions as OnX. I have used most of these from time to time and see benefits to them all. Some have better imaging; others have more recent data. Still others have more layers to apply to your particular hunt. Huntwise, Huntstand and Basemap are all great tools for beginning your next adventure. For comparison, I use several to get the benefits of them all. Regardless of which one(s) you choose, get them and learn to use them.
When using any of these platforms, it is highly recommended that you turn on the hybrid maps. These hybrid maps merge topography maps with satellite photos and give you exact elevations, pinch points, saddles, drainages, coolies, and more. Using this information is crucial in finding travel corridors for big game. More than anything else, topography dictates how animals move across the landscape. The more you can learn about the topography of the area, the more successful your hunt will tend to be.
Using e-scouting to your advantage reminds me of a conversation I had a few years ago with a well-known professional bass fisherman. He said to me, "The difference between an amateur bass angler and a professional is that the professional knows how to use his electronics to his advantage." E-scouting can't necessarily turn you from an amateur to a professional hunter, but it can elevate your game in ways you never thought possible.
Cellular game cameras are another method of using technology to monitor and plan your next adventure. (Note: Some states have made the use of cellular game cameras illegal, so check your local game laws to be sure they are legal in your state or area.)
Jeff Young lives near me and hunts Kansas every year for giant Whitetails. One of the main tactics he uses to monitor bucks on the farms where he hunts is cellular game cameras. After building a relationship with local farmers from whom he has gotten permission, Jeff shipped a dozen or so Reveal Cell Cameras by Tactacam to his contacts there and asked them to set them up for him. By using this technology, he is able to monitor bucks and take inventory of the herd and the movements of deer on those farms from his home in South Carolina.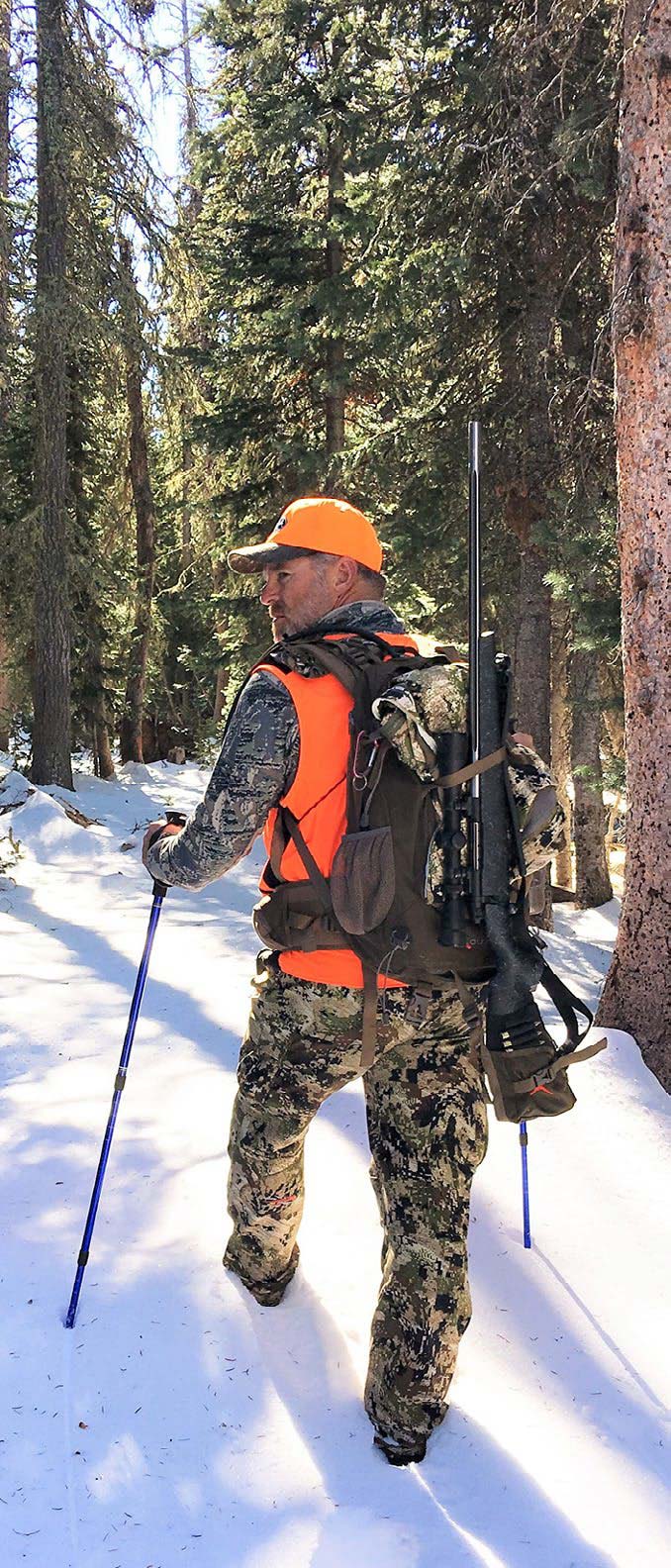 In a similar fashion, some land I hunt is three hours from my home, so being able to scout there regularly is not easy. Using these same Reveal Cell cameras has enabled me to keep track of deer, turkeys and more on the property. The monthly subscription cost is minimal compared to the information you are getting from these cameras, whether that's to take inventory of your herd or flock, monitoring age classes, or just seeing what is there. The use of cellular game cameras has revolutionized how people hunt.
Another added asset to cellular game cameras is security. Two of my cameras are dedicated to monitoring gates and roads for potential trespassers on the property. A third is aimed at my off-grid hunting cabin. As an absentee landowner, dealing with trespassers, transients and thieves is an ongoing battle for me and others. Cellular cameras are an affordable manner to keep track of activities on your property.
The hours you spend researching your area by cyber-scouting will save you precious hunting days and miles on your legs when you arrive at your destination. Knowing in advance where you will start your day, access your hunting zone and set up camp makes for a more enjoyable experience all the way around. E-scouting does require a learning curve, but the time spent in preparation adds to greater success in the field.