A list of reasons why that big buck you've been following suddenly vanished.
I can think of numerous target bucks that disappeared on me, some of them were truly massive whitetails. There's that main-frame 180-inch 11-pointer with a split G3 and heavy mass. The 185-inch non-typical with all kinds of character. Even that 175-inch clean, typical 10-pointer that departed, never to resurface again. Of course, it's happened with dozens of other bucks that were "smaller," but no less worthy of the hunt.
Of course, more than half of yearling (1 ½-year-old) bucks will depart from their birthlands and find a new home. According to the National Deer Association, on average, these relocations are 5-7 miles away from where they spent their earlier days. So, if a young buck disappears, that's the most likely reason.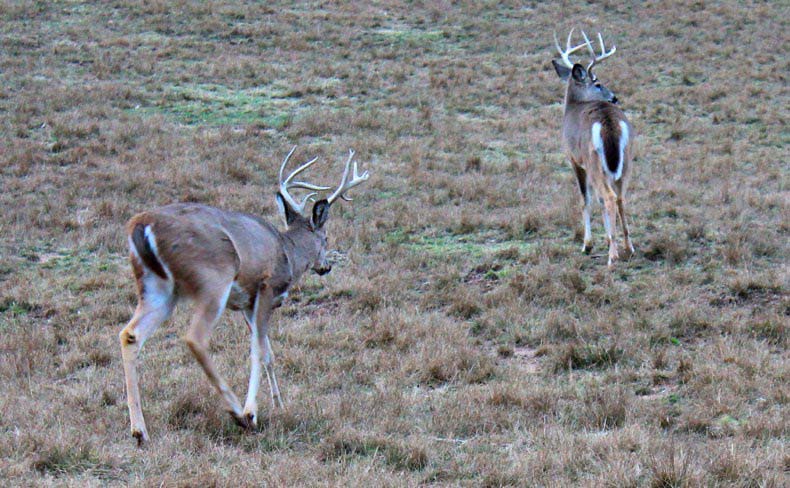 But that's not what we're talking about here. No, this is about your target buck, whether it's a 2 ½- or 10 ½-year-old monarch. Here are the most likely reasons.
Naturally, it's a sad day when a big deer hits a trail camera for the last time, never to grace it again. Sometimes we find closure by learning of the hunter who tagged it or finding its dead head deep in the timber. But most of the time, we don't get closure. And it is what it is.
So, if you're reading this, then there's a chance that, like me, you've been watching a big deer all summer and early fall. He's the biggest deer you've ever had on trail camera. Expectations are on the rise, and so is the excitement. Then, at some point, it disappears. It could be one of numerous reasons why.
Scenario: A Slight Shift
Oftentimes, the reason a buck disappears from trail camera is because it's just missing the camera. It might be using a slightly different trail, bedding in a new area, or hitting a different food source. There are numerous reasons why a deer might transition to a nearby location, but it's almost always because of bedding, food source, water source, or security needs.
The Solution: The deer might just be 50 or 100 yards off the previous line of movement. So, think about nearby trails that the deer might be using now.
Scenario: A Big Shift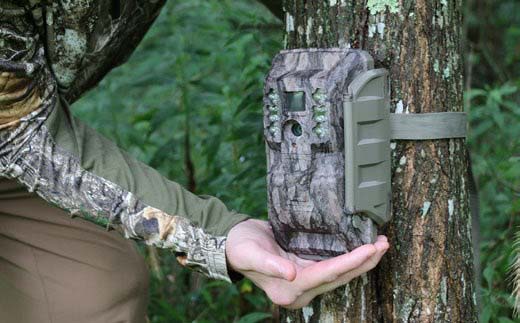 Maybe it's more than a slight shift. Perhaps it's a major one. Perhaps it moved from its summer range and relocated to its fall one. It could have started using a different part of its home range or core area. Regardless, it's more than a slight shift. The buck is in an entirely new area.
The Solution: If you have access to a large property, start shifting cameras around. That said, for most hunters who hunt smaller acreages, you have to let the deer go. Maybe the deer comes back during the late season. Or maybe you get a crack at the buck next season before it transitions elsewhere.
Scenario: Shifting Bedding Needs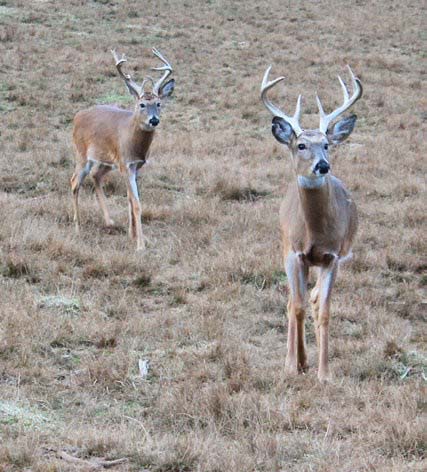 Deer have different bedding area needs throughout the year. Spring, summer, fall, and winter all produce different situations. Deer find areas that fit their fine-tuned bedding cover needs. Generally, bedding areas are selected because they help combat against the elements—temperature, weather, or both.
The Solution: Depending on the time of year, consider what type of bedding cover the deer needs. For example, during the early season, deer spend a lot of time bedding on northern slopes. During the rut, he's likely to focus on doe bedding areas, which tend to remain somewhat constant other than in winter. Once winter hits, deer are likely to be bedding on southern slopes (solar bedding) or in a dense stand of conifers (thermal bedding).
Scenario: Shifting Feeding Needs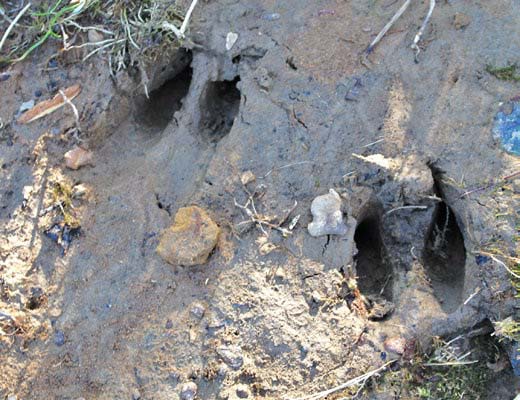 One of the more common reasons bucks seem to disappear is for a much subtler reason. It's when they change just enough that you stop seeing them on camera or in person, but they haven't really altered their overall patterns. It could even be as subtle as walking behind the tree the camera is on, shifting to a trail that parallels the previous one they used, or something similar. All it takes is a slight adjustment to start seeing this deer again.
Sometimes they are there and just not moving much in daylight hours. It sometimes is best to back out and wait until the conditions and movement get back to what you are looking for, so you don't apply unneeded pressure.
Scenario: Something Pushed Him
Bucks are usually loyal to their core area. It takes a lot to push a deer out of the area, especially permanently. But a buck being temporarily pushed out happens from time to time. Various things can do this. Hunting pressure can do it. Predators, such as bears or coyotes, can, too. And so can other more dominant bucks. All of these can provoke a short-term vacation away from their typical home.
The Solution: Give it a few days. Wait to see if the deer returns. If not, create a new game plan. But it'll likely return in a weeks or so, maybe sooner. Be ready when it does.
Hunting apps, such as HuntStand, can be great tools for determining where big, old, smart, mature bucks are hiding from you. (Honeycutt Creative photo)
Scenario: The Ladies Want Him
Once does start entering estrus, bucks can run anywhere. If a receptive doe is in the area, it's not impossible to think that buck will be right behind her. During the rut, bucks move all over their home range, and oftentimes outside of it, especially if a doe on the edge of that range drags him even further.
The Solution: The rut is the most difficult time to target bucks, even mature ones that tend to stay closer to home. Keep hunting that specific deer if you want. But don't be surprised if it doesn't come together until the late season.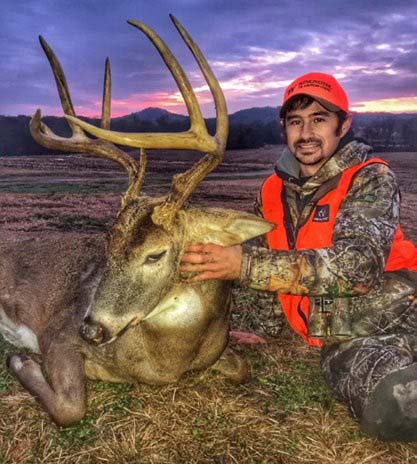 Scenario: He's in the Grave
Sometimes, the reason that buck vanished is because they aren't running the woods anymore. A hunter killed the deer. Or a predator caught up to it. Perhaps it died of other causes. Regardless, the deer is no longer on the landscape. It's dead.
So, regroup, dry those man tears, and get to work. We don't live in the past.
I asked numerous hunters when a hunter should give up on a big deer. The answer for all of them was, "only if it is killed." Otherwise, "They should never give up unless the deer gets killed elsewhere. Then, give up on that deer. But it only takes one second to change an entire season."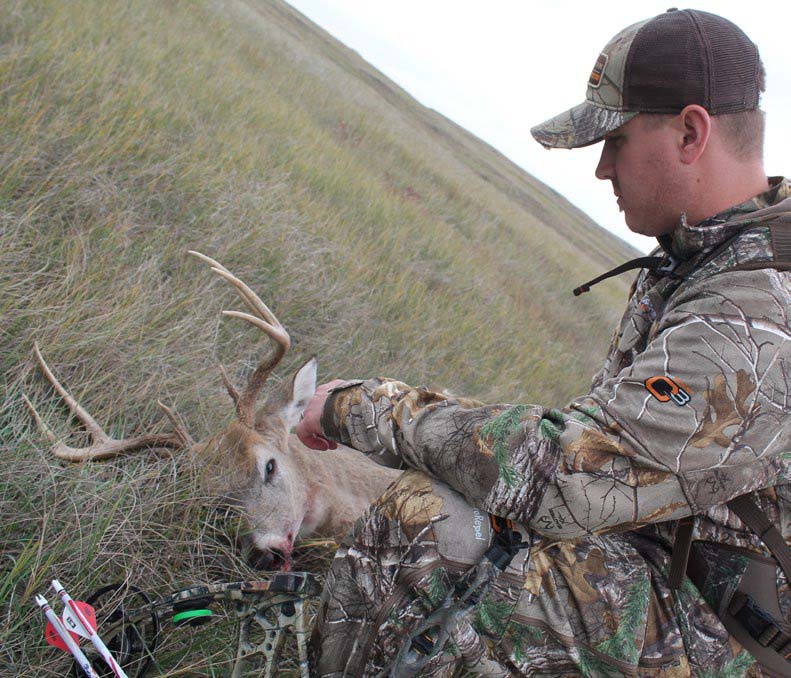 The Solution: Other than the last reason, most bucks that vanish can be rediscovered — if they're still on ground where you have access. That said, there's a right and wrong way to go about this.
Most of the target bucks we go after don't find a final resting place on our walls. Instead, they find them elsewhere, or meet some grim fate deep in the wilderness. It's time to move on. Find a new target buck to go after.
Overall, more times than not, when a target buck disappears, there's a decent chance it'll come back. Of course, there's no guarantee of that. So, be cool with finding a new deer to chase. After all, that's part of being a deer hunter.
By Josh Honeycutt