Don't make these blunders while chasing that wintertime giant
The early season came and went. The pre-rut blew by. The rut was a blur. And now, late season deer hunting is here, and you're still packing a tag.
Something prevented you from filling it during the previous phases, but you won't make mistakes during the final one. It's time to execute and execute well.
Fortunately, the late season can be an excellent time to fill a tag. Deer are slaves to their stomachs and if you find the food, good bedding cover, and an unpressured area, late-season hunting can be mind-blowing—but only if you do things properly and avoid these late-season deer hunting mistakes.
1. MISSING THE BIG PICTURE
Whitetails are somewhat simple creatures. They need food, water, cover and a place away from hunting pressure. So, don't miss the big picture because you're focused on the little things down in the weeds. Check the big boxes first, and then dive deeper.
2. MISSING MINOR DETAILS
The flip side of that coin involves minute details. Consistent success on mature bucks often requires paying attention to things such as what wind directions exist when a buck moves through certain areas. Or where is the one tree located that takes advantage of that situation just off-wind, but is far enough away to keep deer from catching human scent? There are dozens, if not hundreds, of details like this to consider when chasing mature bucks. Don't overlook them.
3. SPENDING TOO MUCH TIME BOOTS-ON-THE- GROUND SCOUTING
All hunters should scout. It's better to spend more time scouting and then hunting fewer days in a great spot than not scouting and spending a season in a terrible area. That said, at some point, you must start hunting. Furthermore, you don't want to scout so much that deer begin to avoid the area due to human presence.
4. CHECKING TRAIL CAMERAS TOO FREQUENTLY
Trail cameras are excellent tools but checking these too often will alert deer to human intrusion, and that will degrade the area's quality over time. Finding the right balance is important. Every camera location is different. Some areas can be checked more often without deer knowing someone is there, and others cannot.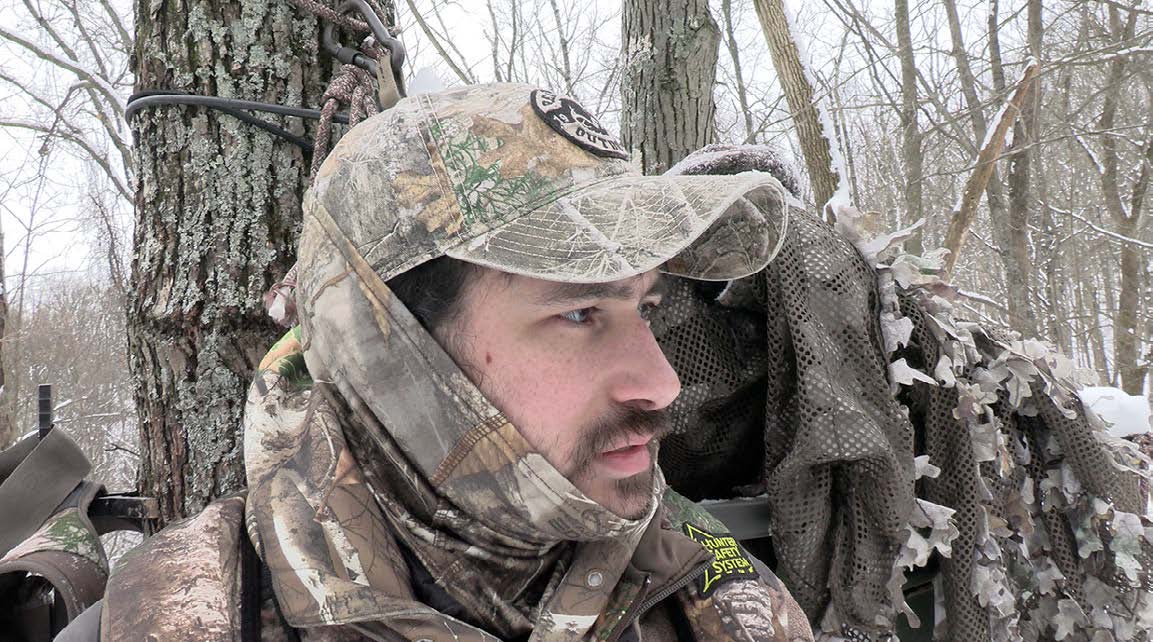 5. TRUSTING IN TRAIL CAMERAS TOO MUCH
Once again, trail cameras are excellent tools for taking inventory and patterning deer. But they aren't infallible. They miss deer. They can sometimes mislead us about what a deer is doing. So, certainly put stock in them, but don't put 100% trust in the information they reveal. Verify with in-the-field glassing and hunts.
6. WEARING THE WRONG LATE-SEASON CLOTHING
Late season deer hunting can be very cold, even brutally so. It's crucial to wear clothing that keeps us warm and comfortable, or we'll never be able to last. Furthermore, wearing too much clothing can prevent us from drawing a bow. Find that happy medium.
7. NOT PRACTICING WITH A FULL GAME SUIT ON
Shooting a bow with one or two layers of clothing is far different from shooting with several more. Always practice shooting a bow with all the garments and gear you plan to have on your person while hunting. This helps to fully prepare for the hunt.
8. NOT STAYING WARM
Very low temperatures can wreak havoc on a hunter's body. Find ways to stay warm and remain afield longer and more effectively. For example, wearing wool socks keeps the feet warm. Using HotHands products keeps the hands and body warmer.
9. TAKING BAD ENTRY AND EXIT ROUTES
There is much less cover during the late season. Most of the foliage is on the ground, and deer can see further distances. This requires hunters to take creative entry and exit routes to avoid being seen. If deer see the approaching hunter, the gig is over before it starts. If they see the hunter leaving after the hunt, the next one is likely ruined.
10. BEING PREDICTABLE WITH ACTIONS
Hunters that are predictable get patterned by the deer. It's crucial to change things up. Hunt different stand locations. Take different routes (if these don't alert deer). Hunt at different times. Just don't be predictable.
11. CLEARING TOO MUCH BRUSH FOR SHOOTING LANES
It's easy to cut too much brush and too many limbs when trimming late-season shooting lanes. This removes more cover than is necessary and can result in deer spotting a hunter's movements. Remove just enough, but not too much.
12. OVERHUNTING TREESTAND AND BLIND LOCATIONS
Stand burnout is real, but only in certain instances. If entry and exit routes to the stand or blind alert deer, or if the stand location itself spooks deer, burnout can and will happen quickly. However, if the access routes and stand or blind location do not alert deer, it's less likely to happen or will take longer to do so.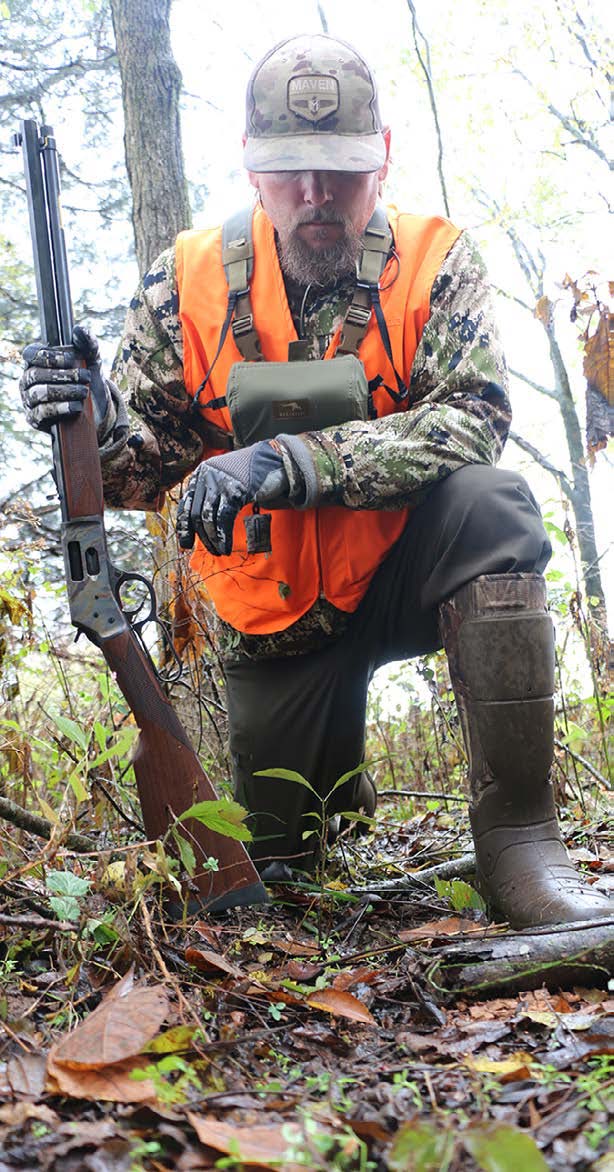 13. AVOIDING SOLAR AND THERMAL BEDDING COVER
In winter, deer rely on solar (direct sunlight along southern-facing slopes) and thermal (conifers, such as cedars, spruce, and pine) cover to weather the elements. These provide more heat and help shield them from rain, snow, and wind.
14. UNDERESTIMATING FOOD SOURCES
Deer love big-ticket food sources, such as crop fields. But don't overlook other things, such as browse. Deer rely on this in winter and will focus on areas that provide plenty of browse to feed on. This generally comes in the form of tender buds, twigs, leaves, and other woody-but- edible sources.
15. FORGETTING ABOUT WATER SOURCES
Deer drink every day. A mature buck will consume upward of 5 quarts of water per day, especially during times of drought, and in winter, when little water content is found in their food sources. Don't overlook small, secluded water sources that deer will use during daylight hours.
16. NOT HUNTING COLD DAYS
Deer seem to move more when it's cold outside. This is especially true during and just after a major temperature drop. Hunting these cold-front days can be a phenomenal way to capitalize on predictable deer movement. Focus on high-carb food sources, such as acorns and crop fields.
17. MISSING OUT ON SNOW DAYS
Snow seems to make deer move, especially in the northern, midwestern, and mid-south states. Finding where deer frequent when the white stuff starts falling is a great way to find success. Be there when it hits the ground.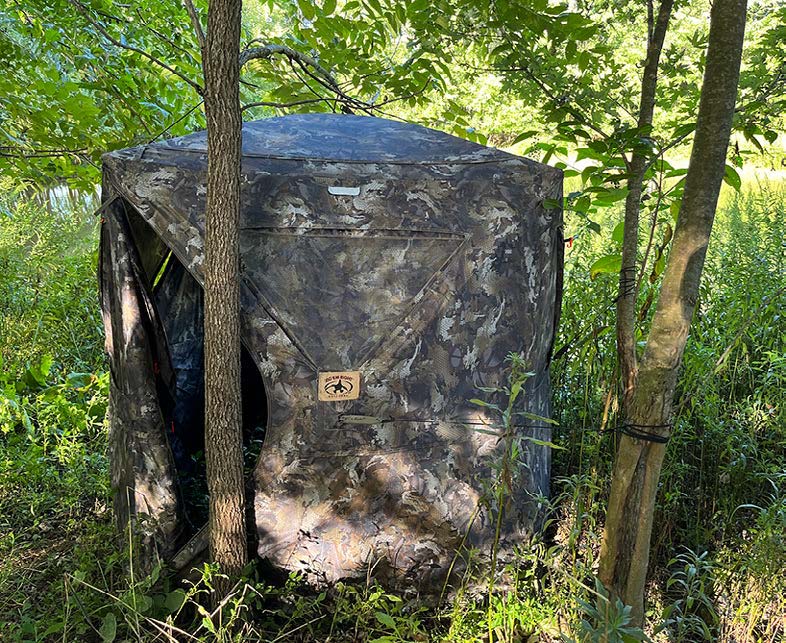 18. SITTING OUT WARMER DAYS
Late season deer hunting can be warm, too. Sudden increases in temperatures after a long cold stint can spark a flurry of activity, just as sudden temperature drops do. It's really the sudden change that seems to trigger deer activity. So, when it suddenly warms up, look to green food sources for the best action.
19. HUNTING MORNINGS UNWISELY
Most hunters choose not to hunt in the morning. However, that can be productive under the right scenario. If deer are moving well in a morning and you can get to a stand or blind without alerting deer, certainly give it a try. Just be smart when hunting mornings during the late season.
20. GETTING TO THE AFTERNOON STAND TOO LATE
Deer sometimes start moving early, and if you spook that doe or young buck walking in, it could bound back into bedding cover and alert the rest of the herd. This isn't good, especially if the spooked deer really put others on edge or clear the whole area.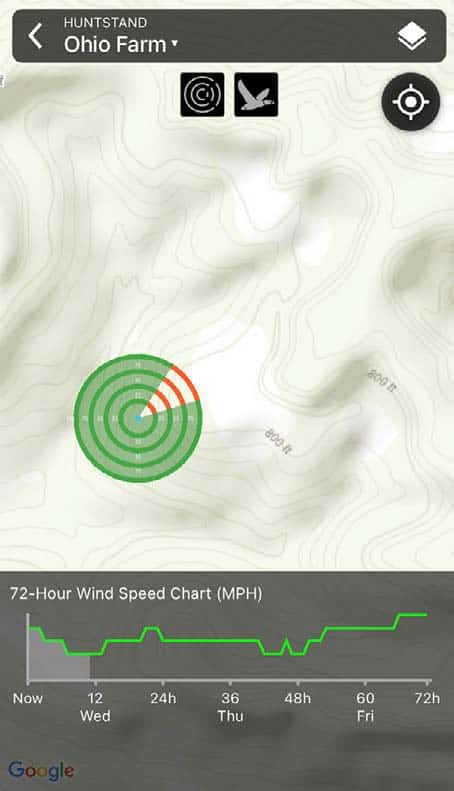 21. RELYING ON THE SECOND RUT
The second rut occurs approximately 28 days after the peak rut. A few adult does might have been missed during their first cycle and some younger does might enter estrus late. But, unless you're in the Midwest, where approximately 50% of doe fawns enter estrus, don't bank on these things being a major factor in a hunter's late-season success.
22. IGNORING THE LATE RUT
Despite the former statement, don't completely ignore late-rutting activity. Receptive doe fawns can drag a big buck out into the open when nothing else will. Keep that in mind, especially if you see this playing out.
23. FAILING TO MAINTAIN GEAR
Cold weather is very hard on gear, such as stands, blinds, cameras, and even weapons. Maintain these items and keep them in proper working order so they don't fail when needed the most.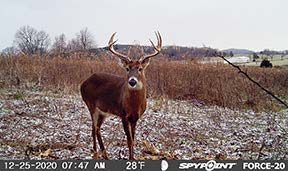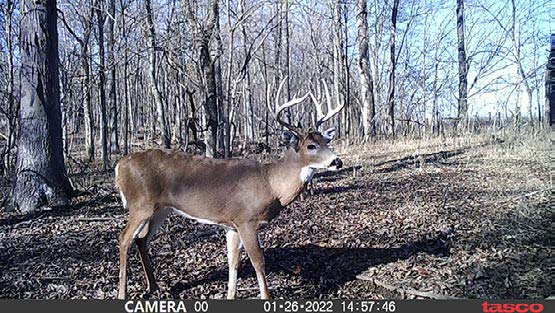 24. NEGLECTING TO MAINTAIN YOURSELF
Hunters wear down just like deer do. Deer season can be hard on a hunter's body, especially after months of hunting hard. Hunters should never neglect to take care of themselves. Be sure you stay in tip-top shape emotionally, mentally and physically.
25. DON'T GIVE UP
Never give up. Keep hunting. Don't quit until closing day says it's over. Stay strong and keep pursuing the goal. Do that, and even if a hunter doesn't fill that tag, they'll still be proud of the effort and how the season played out. Those who quit or don't put in the effort oftentimes feel that sting of regret.
Obviously, there are many mistakes to be made during late season deer hunting. This isn't even a complete list of the blunders hunters make in the final weeks of deer season. But those who avoid the 25 late-season deer hunting mistakes above will certainly be closer to filling that late-season tag.