That freezer full of wild game is just waiting for its chance to be turned into some amazing and incredibly versatile sausage!! Straight up or mixed with pork or beef my Hot Italian Sausage mix will change your game cooking game! Have you run out of game in the freezer?? No problem because my Kits work just as well on domestic meats! Chicken, turkey, pork, lamb, you name it!! Check out these How To's and Tips Below to get started!!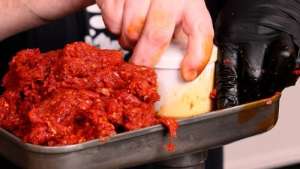 Each one of my three Sausage Kits contains two packets- each one seasons five pounds of sausage. You can roll with straight game meat or you can blend it at your preferred ratio with pork or beef. The keys are: chunking your meat to fit easily through your grinder, having your meat and your grinder parts very cold, adding the seasoning kit to your meat prior to grinding and adding enough water to the meat before the second grind to en- sure the seasoning permeates every bit of the meat!
Those tips ring true for whether you are stuffing peppers, making patties or meatballs or stuffing it into casings to cook fresh or smoke. In this episode I showcased how versatile the Hot Italian mix can be. But I gotta tell ya that my Maple and Breakfast Kits are just as delicious and versatile! Give em a try!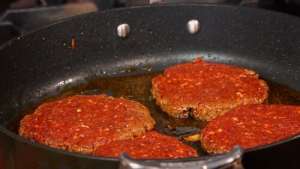 Sausage is always a preference for folks. Whether they like what they enjoyed as a kid or have grown into or discovered…the one thing that I've found makes a huge difference to people is the texture of the grind. By that I mean whether you grind the sausage on the smallest die or on the largest it makes a difference to people! For most of my fresh wild game sausage I prefer to run it twice on my medium sized die, this seems to mix the seasoning the best and keeps the texture from being grainy (too fine) or too coarse (too big).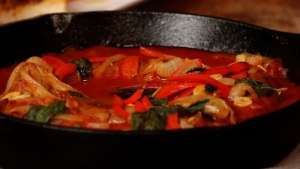 I made 5lbs of Hot Italian Venison Sausage and stuffed banana peppers with it that I par-baked then topped with my marinara, mozzarella & pecorino cheeses then baked til golden.I also made an amazing "burger" of patties with olives, roasted peppers and more on toasted brioche buns that were absolutely out of this world and THEN I also stuffed a length of natural pork casing with the sausage, coiled it up and browned it in a cast iron pan, topped it with sautéed peppers, onions, garlic and more of my marinara and baked it til just done and topped with fresh basil….man…pair that with some fresh bread and butter…WOW.
Whether you are new to the sausage game or an old Pro, my kits and methods will keep you and your dinner guests smiling and wanting more.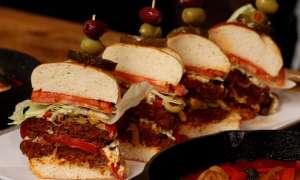 #EATWHATYOUKILL